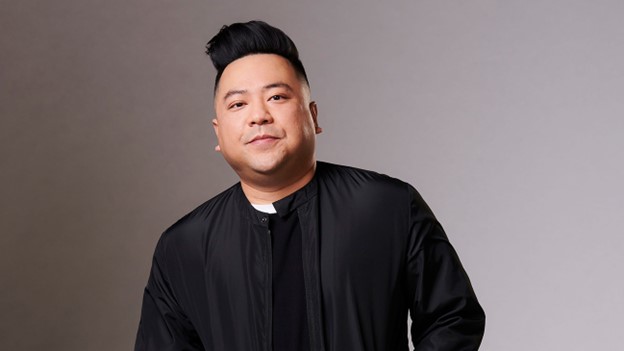 UM prepares for attendees from across Canada for the Canadian Symposium on Academic Integrity
Come celebrate academic integrity
May 3, 2023 —
The Centre for the Advancement of Teaching and Learning will be welcoming more than one hundred guests from Manitoba's educational institutions including the University of Manitoba, Assiniboine Community College, University of Winnipeg, Université de Saint-Boniface, University College of the North, RRC Polytech, Robertson College and the International College of Manitoba, as well as those from British Columbia, Alberta, Saskatchewan, and Ontario. We are also pleased to host guests from the United Kingdom and Australia to the 3rd biannual Canadian Symposium on Academic Integrity (CSAI 2023).
Sessions will be held in St. John's College at the University of Manitoba. Well-known keynote and invited speakers, Dr. Jerome Cranston (University of Regina), Dr. Phill Dawson (Deakin University), and Dr. Sarah Elaine Eaton (University of Calgary) will share their knowledge and wisdom about race, artificial intelligence, and the future of the field of academic integrity during the conference.
Concurrent sessions promise a mixture of original research (e.g., plagiarism, contract cheating, Indigenous perspectives, and policy), professional development (e.g., invigilator training, educational activities, artificial intelligence, and restorative justice), and panel discussions to share experiences with guests. As this year's theme is Looking to the Future of Academic Integrity, symposium guests can participate in an interactive brainstorming activity to define new goals that will inspire continued work in the field of academic integrity in Canada and beyond. In addition to supporting the event, sponsors have generously donated items for 11 gift baskets (iPad, hardcopies of books from the series Ethics and Integrity in Educational Contexts, and more). There will be draws for gift baskets and guests in attendance at certain sessions will be eligible to win.
A highlight of the symposium will be the Fireside Chat, featuring Andrew Phung, award-winning actor, comedian, emcee and host, to share his perspectives on academic integrity and integrity in the entertainment industry. He will be interviewed by Marjorie Dowhos, the host of Radio Noon on CBC Ration One (89.3 FM/990 AM). The Fireside Chat was organized specifically for undergraduate students who will be invited as special guests through Student Affairs, and the Faculties of Arts, Engineering, and Science who are sponsors of the chat. All Fireside Chat guests are also encouraged to attend a reception to mingle and make new connections and strengthen existing ones.
Educators, administrators and other higher educational professionals are sure to find many opportunities to engage in exciting conversations at CSAI 2023, which will lead to new insights, new collaborations, and new ideas for promoting academic integrity and preventing academic misconduct.
Registration is available until May 24, 2023.