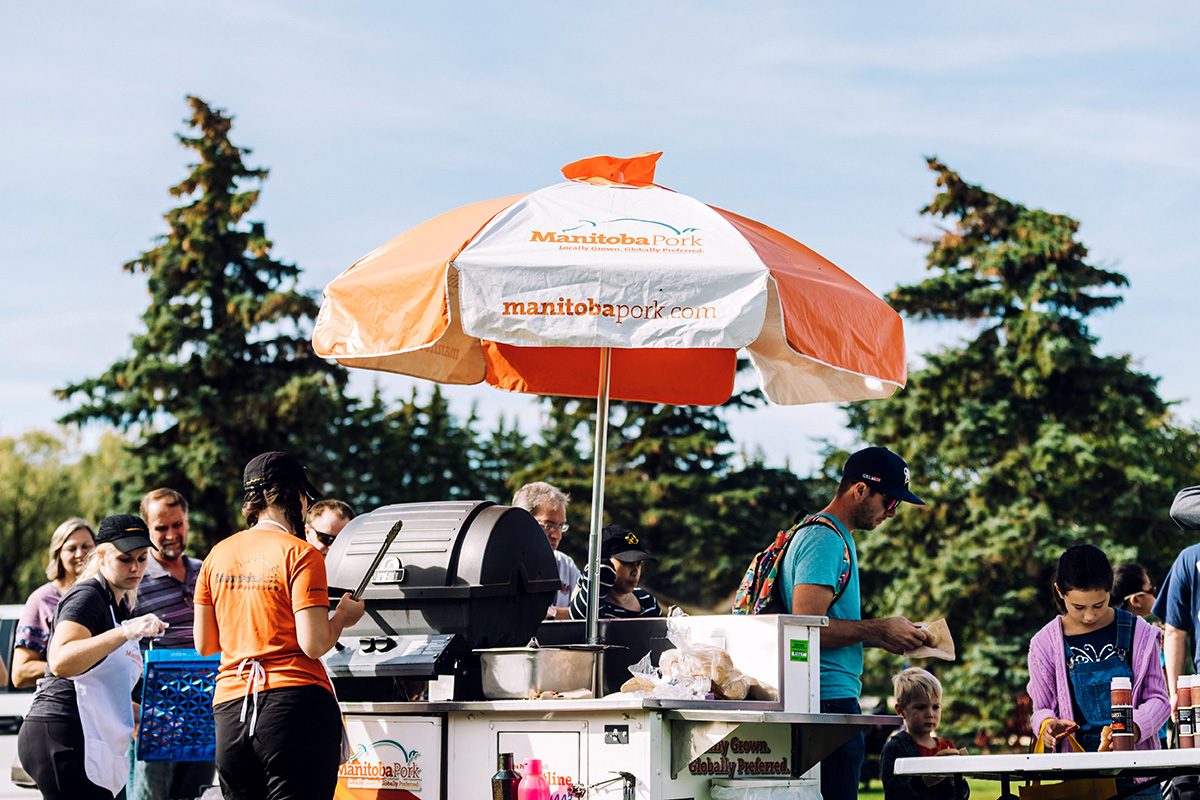 UM friends, alumna honoured for contributions in philanthropy
November 12, 2019 —
Three influential UM donors have been announced as recipients of the 2019 Manitoba Philanthropy Awards by the Manitoba Chapter of the Association of Fundraising Professionals.
Manitoba Pork, Marsha Cowan [BA/66, CertEd/66] and the Johnston Group will be honoured at the annual National Philanthropy Award Luncheon in Winnipeg on Nov. 15.
As announced by the Association of Fundraising Professionals:
MANITOBA PORK COUNCIL – OUTSTANDING CONTRIBUTIONS TO PHILANTHROPY (Under 100 Employees)
Something as simple as "pork on a bun" can make a big difference. For Manitoba Pork Council, it's only one of their many philanthropic initiatives that make them an outstanding organization. Countless pounds of pork have been donated by the Manitoba Pork Council for its charity barbecues and organizations such as Siloam Mission and Winnipeg Harvest who work to provide vital nourishment to vulnerable communities.
For 30 years, the council has been a major supporter of the University of Manitoba, supporting researchers who investigate farm viability and productivity, environmental stewardship, food quality and safety and efficient energy and water use. They have also established numerous prizes, scholarships and bursaries for undergraduate students. Their ongoing donations to the Bruce D. Campbell Farm & Food Discovery Centre have been essential in helping urban populations appreciate the importance of agriculture.
MARSHA COWAN – OUTSTANDING PROFESSIONAL FUNDRAISER
Described as an "innovator and champion of endowment fund building" Marsha Cowan is known for her professional aptitude in fundraising with a particular focus on empowering the Jewish community through philanthropy. Cowan may be most well known for her work with the Jewish Foundation of Manitoba to start a new planned giving campaign The Endowment Book of Life that saw bequest gifts grow exponentially year-after-year and the launch of the Women's Endowment Fund which has awarded thousands of dollars to 80 different organizations in Manitoba across a variety of causes such as helping survivors of abuse, care for the elderly and supporting emerging artists.
JOHNSTON GROUP – OUTSTANDING CONTRIBUTIONS TO PHILANTHROPY (Over 100 Employees)
Johnston Group is known for strengthening communities through leadership, mentorship, philanthropic giving and through service on a variety of boards and committees. Johnston Group's financial support of Manitoba charities is vast including significant gifts to a variety of organizations supporting youth programs, health centres, community development, entrepreneur support, major sporting events, charities and many others, all in order to enrich their community.
At the University of Manitoba, they have been regular donors to the Active Living Centre and Bisons sports teams for the past 18 years.