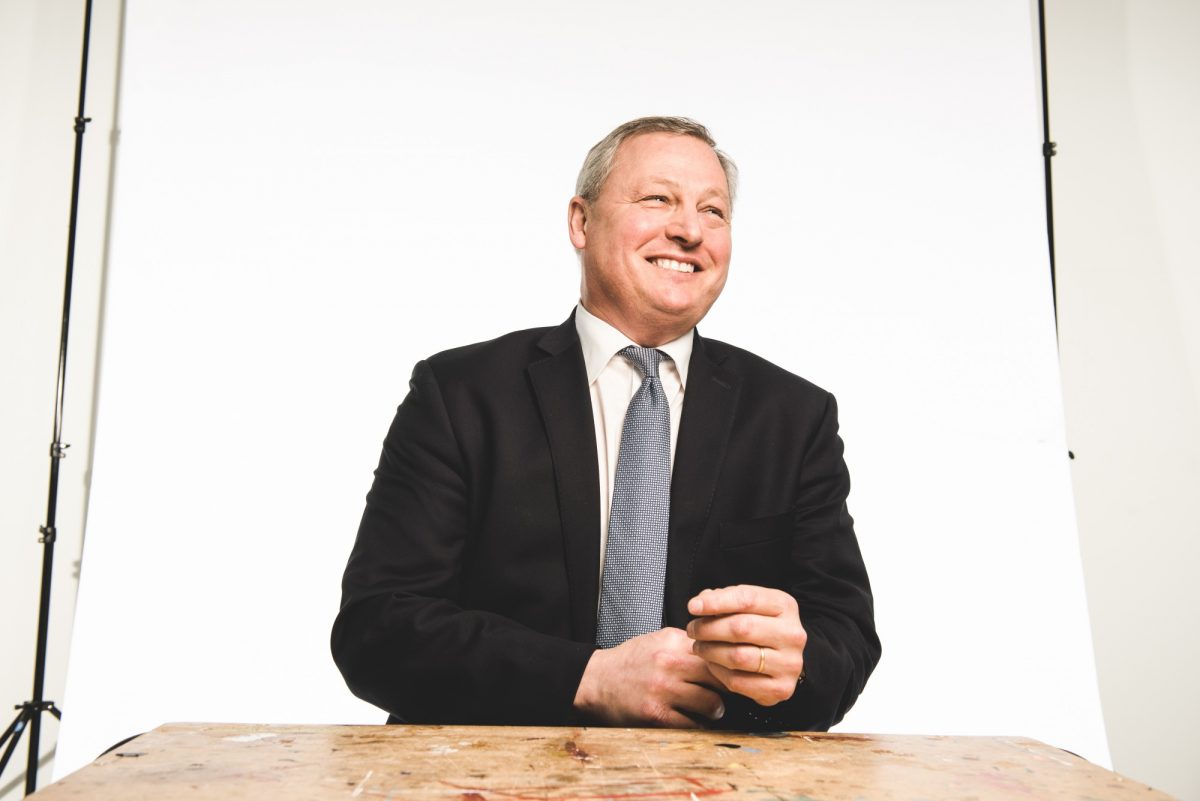 UM community philanthropists honoured
November 13, 2020 —
The University of Manitoba's Front and Centre campaign raised over $626 million and will help transform UM and magnify its impact in our province and around the world. The leaders of this impressive accomplishment will soon be celebrated.
On November 27, the Manitoba chapter of the Association of Fundraising Professionals (AFP) will recognize six deserving individuals and groups who change lives every day through their philanthropic activities. Among them are three leaders of the Front and Centre Campaign: Paul Soubry, Michael Nesbitt and John Kearsey.
Outstanding Volunteer Fundraiser: Paul Soubry
Like most sought-after volunteers, Paul Soubry [BComms(Hons)/84] brings the same drive and passion to the causes he chooses to champion as he does to his day job. Soubry brought unrelenting energy to his role as Chair of the University of Manitoba's Front and Centre campaign which will create opportunities for students, researchers and our community. A devoted volunteer, Soubry has had a hand in many other successful charitable efforts, including St. Paul's High School, Big Brothers of Winnipeg, and the Canadian Cancer Society.
Outstanding Philanthropist: Michael Nesbitt
Quietly and (mostly) without fanfare, Michael Nesbitt [BComm/56, BA/57, LLD (Honorary)/15] is one of Winnipeg's most loved and respected philanthropists. His vision: bring to our community the best the world has to offer. His investments in Winnipeg's art scene have offered a feast for the ears and eyes. From Philip Glass to Sarah Snider, Michael Daugherty to Ai Wei Wei, Fred Sandback to Anish Kapoor, Michael Nesbitt believes that Manitobans deserve to be exposed to the top composers, artists and architects of our time. By investing in countless organizations, Nesbitt has shaped Manitoba's creative landscape.
Outstanding Professional Fundraiser: John Kearsey
Few fundraisers have the opportunity to lead the largest fundraising effort in the history of their province. John Kearsey has that distinction in Manitoba. He led the University of Manitoba's Front and Centre campaign to an incredible total of more than $626 million. Kearsey's passion for the mission of his organization and his ability to inspire others helped create a lasting legacy for the university. His efforts helped create 702 new scholarships and bursaries, establish 21 new research chairs and professorships, and realize 44 new and upgraded building projects.
Also receiving awards and to be honoured at a gala event on Nov. 13 are:
Outstanding Youth in Philanthropy: Abigail Stewart
Outstanding Foundation or Philanthropic Group: Associates of the Winnipeg Art Gallery
Outstanding Corporation: Fukumoto Fitness
UM congratulates all the recipients.