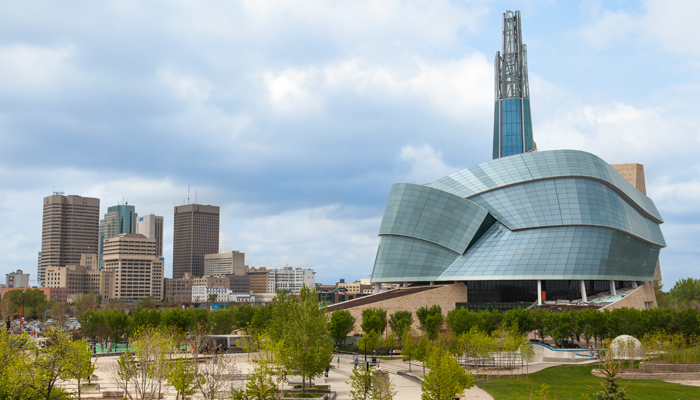 UM alumna appointed director of Canadian Museum for Human Rights
August 10, 2020 —
Minister of Canadian Heritage Steven Guilbeault announced today that Isha Khan (BA/94) is the new director of the Canadian Museum for Human Rights in Winnipeg. She has been chair of United Way Winnipeg and was executive director of the Manitoba Human Rights Commission from 2015 to 2019.
The National Post reports:
Khan did her undergrad at the University of Manitoba and went to the University of Victoria for law school. She said she was always interested in human rights and it inspired the jobs she took. While practising law in Calgary, she focused on labour and employment issues. She moved back to Manitoba about 10 years ago to work with the human rights commission.
She notes:
"My focus is going to be on ensuring the museum is inclusive, it has a respectful workplace, so that we can engage with the public and be an exemplary workplace for others to look at and to help promote the idea of rights and dignity for all."