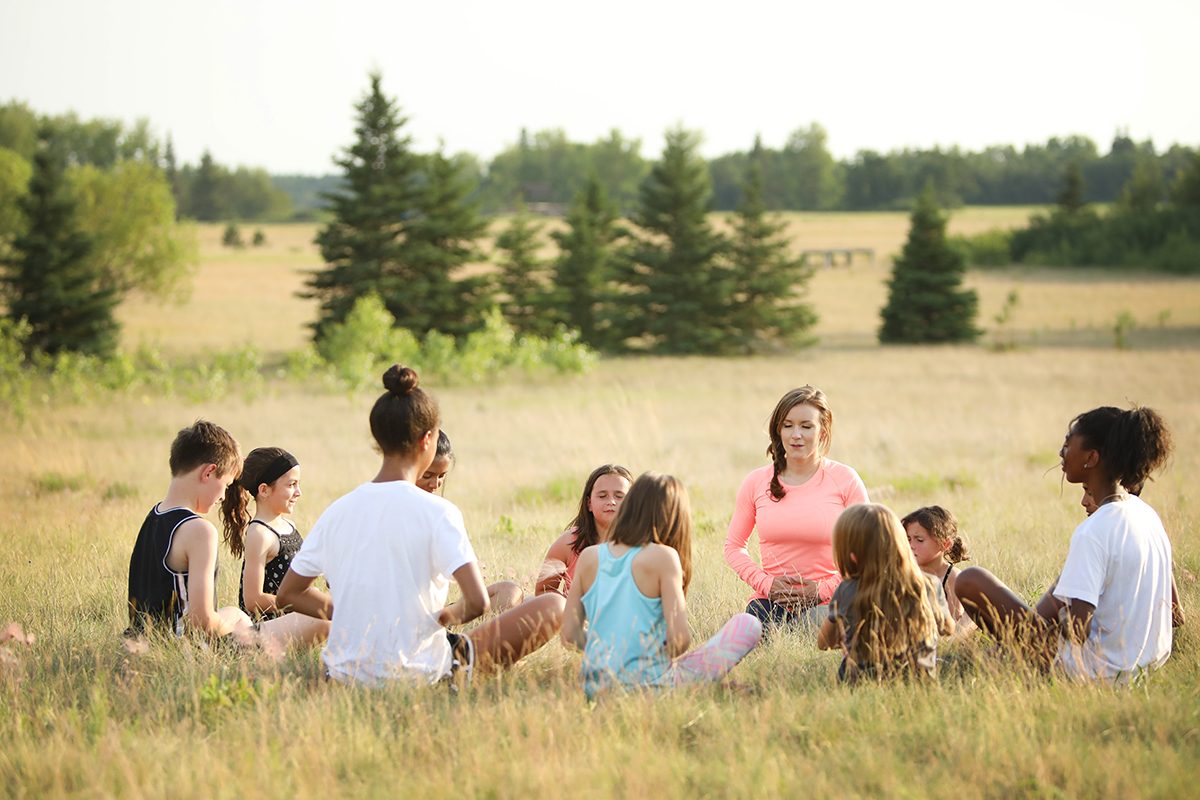 Trailblazer Talks: Keeping kids off thin ice
January 29, 2019 —
It was a classic case of "this is not what I signed up for." In 2011, former Bison Hockey captain Dwayne Green had just inked his first contract with True North Youth Foundation, expecting to oversee the Jets Hockey Academy.
Then his boss got the call that flipped everything on its head: Rick Rypien, former Manitoba Moose and recently signed Jet, had taken his life after years of battling depression.
Green [BEd/00] is the first to admit he "knew nothing" about mental health education, but mere hours into his first day on the job, that was his new mission.
Project 11 was borne out of a desire to pay tribute to Rypien (it's named after his jersey number), and to fill a gap in youth mental health education, which was something the Jets knew he had hoped to be an ambassador for.
From his years as a middle school teacher in at-risk schools Green knew "what's offered didn't really do much. Groups would come in for a day, get everybody riled up, excited, and then they leave. The teacher would feel like they were left picking up the pieces."
For Green, that meant some unconventional interventions at times. "I had two girls who were going down a pretty bad path and to keep them busy I told them they could paint my classroom. Because I had no clue [what to do]," he explains, adding, "There are so many kids looking for an outlet to get out of their pain."
Integrated into the provincial K­-8 English Language Arts and Physical Education/Health Education curriculum, Project 11 is a 15-week teacher-led program with lessons designed to encourage mental health awareness and help kids develop positive coping skills.
Concepts like focusing the mind, increasing self-awareness and building positive relationships are explored, often by video. The episode "Fun with Food", features radio personality Ace Burpee and a local dietician. While cooking in the Jets locker room, they chat candidly about healthy eating while discussing positive body image.
"We want students to learn, self-reflect and find what works for them," says Suzi Friesen, director of programming. "Maybe you're always anxious before every math test. What are we going to do to help with that anxiety and that angst? In our lessons it's a lot of problem-solving. There's always an answer, no reason to feel stuck. Kids need to learn to stand on their own two feet and find that confidence within."
The results, after five years in schools, are more than encouraging. Teachers have reported a 54 per cent decrease in bullying among students in the program, as well as an increase in pro-social behaviour including their ability to problem solve and manage healthy relationships.
The changes go beyond the classroom as well. Friesen recalls a family whose kids asked that they all find time to eat dinner together and turn away from their phones and devices. Their home life, which the mom used to describe as "chaotic" is now calmed from the simple act of being together and having an opportunity to unpack the day, touch base and problem solve as a family.
Green, Friesen, and the Project 11 team are now looking at expanding into other provinces. They're already translating curriculums for French immersion, and re-evaluating when certain topics are addressed. "Technology is the worst," Green remarks as he notes that they are now teaching the importance of unplugging as early as grade two – at teachers' requests.
At the end of the day, Green says "it really has nothing to do with hockey. It's all about mental wellness and making it relevant for kids."
For Winnipeg fans, it's just another reason to cheer on the home team.
Trailblazer Talks is a new series featuring U of M alumni who are tackling global issues, challenging the status quo, and discovering new ways we can live better.