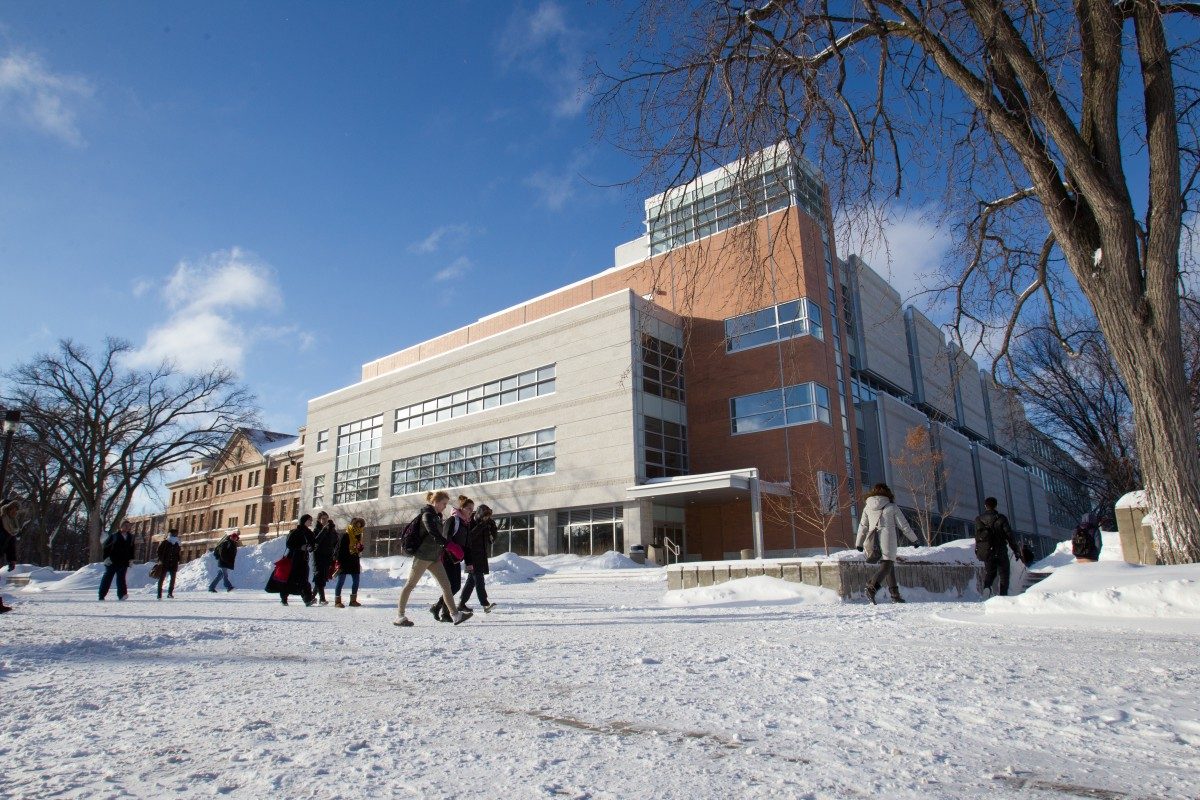 Top student success stories of 2017
December 21, 2017 —
In 2017, students at the University of Manitoba continued to thrive and inspire.
The 140th anniversary year saw new discoveries, new scholarship winners and many other significant achievements by outstanding U of M students.
These are some of the top student success stories from the past 12 months.
U OF M STUDENTS RECEIVE CANADA'S LARGEST STEM SCHOLARSHIP
Bailey Paziuk and Shayna Timmerman were named the University of Manitoba's recipients of the prestigious Schulich Leader Scholarships. Read more.
MONSTER DISCOVERED IN CANADIAN ARCTIC
Graduate student Aurelie Delaforge discovered Canada's first, genuine, scientifically sound monster lurking under our Arctic sea ice. Read more.
SCHOLARSHIP BRINGS RURAL MÉTIS STUDENT ONE STEP CLOSER TO RUNNING BUSINESS
UM Today had the opportunity to chat with Riley Chartrand, one of this year's recipients of the Indigenous Leaders of Tomorrow Scholarship. Read more.
I'M CARVING MY OWN PATH
Harley Bray likes to be prepared. The third year science student has a saying: Don't make plans; make goals. Read more.
THREE U OF M STUDENTS EARN RECOGNITION WITH VANIER SCHOLARSHIPS
University of Manitoba graduate students Jacqueline Hay, Deirdre Khan and Nickolas Kosmenko received 2017 Vanier Canada Graduate Scholarships. Read more.
NATIONAL RECOGNITION FOR RECORD-BREAKING NUMBER OF BISON STUDENT-ATHLETES
For the third year in a row, a record number of Bison student-athletes have pushed their limits and achieved national recognition as Academic All-Canadians. Read more.
BY INVESTING IN THE STUDENTS GROUPS, I GAINED A PASSION
Noah Wilson takes a holistic approach to his education. For Wilson, this journey began while he was still in high school. Unsure of what exactly he wanted to study, he chose U of M because of its strong Indigenous community. Read more.
OUR EMERGING LEADERS CELEBRATED
This year, 40 University of Manitoba students from various faculties and programs across campus received the Emerging Leaders Award. Read more.
HONOURING THE OUTSTANDING ACHIEVEMENT OF INDIGENOUS STUDENTS

Taylor Morriseau, Haylea Clyne and Amanda Fontes were recipients of the inaugural Indigenous Student Awards of Excellence for their achievements and contributions in making the university an inclusive and supportive learning environment. Read more.
CO-OP EDUCATION STUDENT CHAMPION NAMED
Tiffany Pastrick was awarded the 2017 Co-operative Education Student Champion Award. The Dean's honour list student excelled in her co-op at Wildlife Haven Rehabilitation Centre and continues to volunteer at the organization. Read more.
CHANGING THE GAME IN MANITOBA
Team 'Hour Off' took home the $10,000 Game Changer prize this year, answering the question "With technology filling all our free time, how can we reclaim boredom as a productive or creative force?" Read more.
I'M EXPERIENCING THE WORLD
Recent graduate Oliver Marshall currently lives in western Japan where he works as an international relations coordinator for Shimane Prefectural Government. Read more.