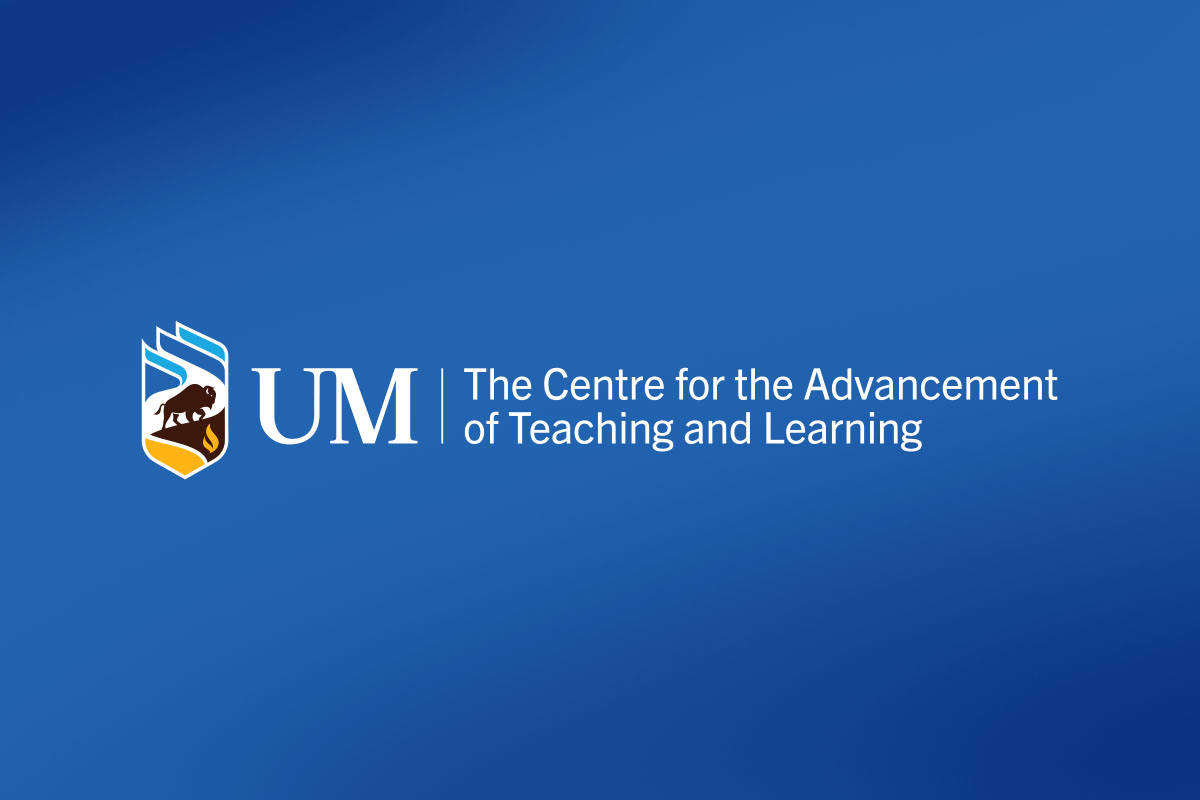 'The true university experience'
Teaching and Learning Certificate program celebrates 2021 graduates
September 22, 2021 —
Instructor Robert Guderian offers a simple piece of advice for those considering applying for the Teaching and Learning Certificate (TLC) program: "Do it."
Guderian is among the most recent graduates of the TLC program, offered through The Centre for the Advancement of Teaching and Learning at the University of Manitoba. The virtual celebration for the 2021 program graduates took place on Sept. 22.
Designed for faculty and full-time instructors in the early stages of their respective teaching careers, the two-year program helps participants increase their competency level in the teaching and learning process, gain a deeper understanding of evidence-based best practices in higher education pedagogy and understand the diversity of their students' needs.
"I learned so much," says Guderian, an instructor in UM's department of computer science in the Faculty of Science. Though fairly confident in his teaching abilities, he wanted to learn the 'why' behind his success to continue growing as an instructor. "The TLC program solidified what I was doing well, and I could expand on that and use better tools."
Each TLC program participant is also assigned a teaching mentor, someone who is recognized for their teaching excellence and educational expertise. The mentor meets with the participant regularly to provide teaching support and feedback.
The mentorship component was a huge benefit for Guderian, who is now conducting a research study with his former mentor and considers her a close friend.
"These connections are hugely valuable," he says. "I learned a lot from my mentor. It was the true university experience where you're learning together and improving each other's craft. Through the program, I've also made contacts with people from across the university and outside of my faculty."
The TLC program is accredited through the Educational Developers Caucus, a Canadian group for educational developers, which is an affiliate group of the Society for Teaching and Learning in Higher Education. Upon completion of the program, each participant earns a certificate that formally reflects their development as an educator.
"It looks good on your resume, feels good to have done it and makes you better at your job," says Guderian. "It's a nice thing that I can point to and prove that I can teach in this job – and that matters to me. I've gone the extra mile to improve myself and my craft."
Registration for the Fall 2022 TLC program intake will open in April 2022. Learn more about the program on The Centre for the Advancement of Teaching and Learning website.
Congratulations to all of the 2021 Teaching and Learning Certificate program graduates!