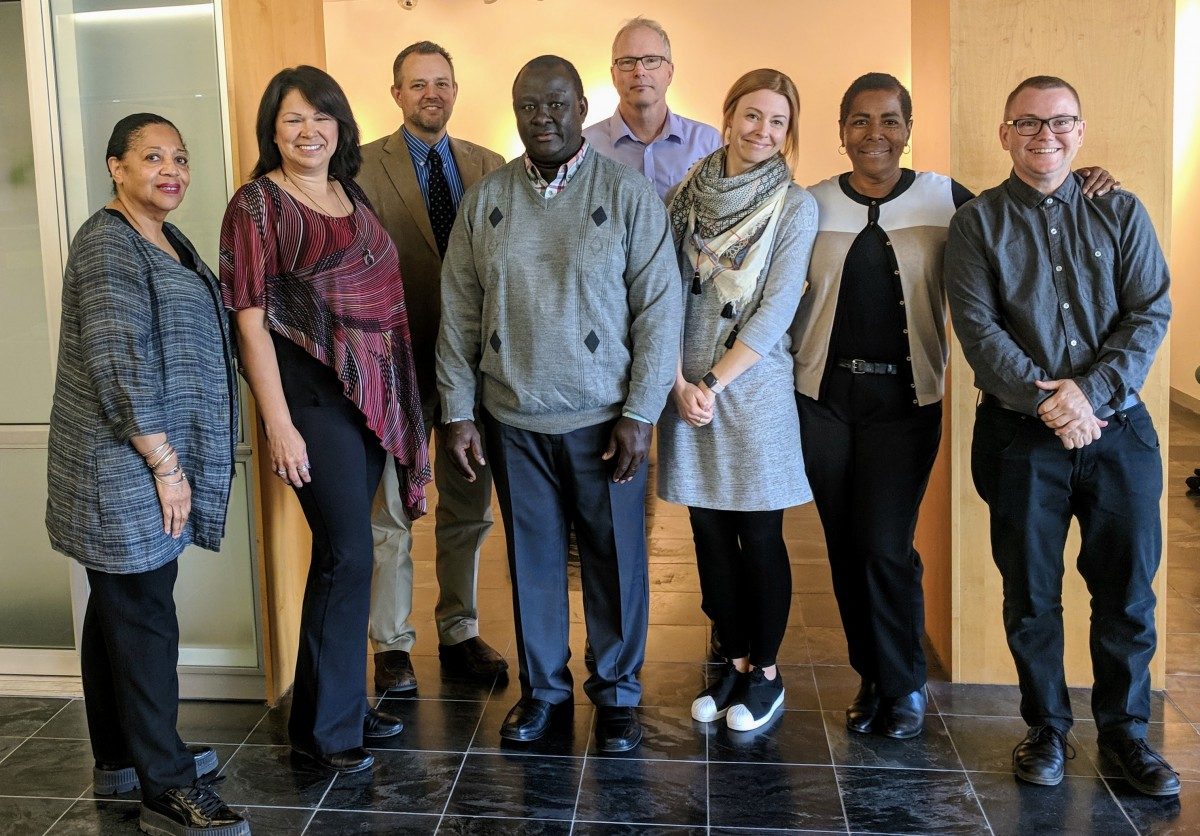 The Inclusion Network of Canadian Research Universities meet at U of M
Participants share knowledge and best practices
October 2, 2018 —
Participants of the Inclusion Network of Canadian Research Universities held robust discussions on how universities can advance equity, diversity and inclusion at every level in the institution.
"It's an honour to host my peers, get together and advance diversity and inclusion at universities across Canada," says Valerie Williams, a member of the network and U of M's equity, diversity and inclusion facilitator, human resources.
"We can learn how other universities are structured and resourced, and which new initiatives or strategies might work well in our own university."
The Inclusion Network of Canadian Research Universities includes members from the group of Canadian research-intensive universities (known as the U15). Usually connecting via Skype, phone or email, members of the network met in person at the U of M from September 20 to 21.
Held in the Icelandic Boardroom, Elizabeth Dafoe Library, the network's two-day meeting included roundtable presentations on key diversity and inclusion accomplishments from each university and discussions on employment equity and research initiatives.
"Universities have the responsibility to teach, learn about and work towards greater equity, diversity and inclusion," says Norma Williams, chair of the network and executive director of diversity and inclusiveness, President's Office, Dalhousie University.
"And we should remember that employment equity means recruitment—but it also means retention, providing supports and making people feel valued and welcomed from recruitment right through to retirement.
"It's everyone's role and responsibility to create an institution of inclusion."
Presenting on initiatives at the U of M Williams highlighted our priorities on Indigenous achievement and equity, diversity and inclusion (EDI). She is a key member of U of M's diversity and inclusion working group and UM Queer, and supports EDI initiatives across the university.
Though she says there is a lot of more work to do, she encourages everyone to get involved in an EDI initiative at U of M.
"Get involved, reach out and ask questions or attend one of our workshops. We can all help to advance these diversity and inclusion goals."
To attend the November 29 workshop RESPECT in the Workplace: Tips for Supervisors led by Valerie Williams, register on the human resources website.
To learn more about diversity and inclusion initiatives at the University of Manitoba, visit the diversity and inclusion website.
For more information on U of M's priority to champion Indigenous achievement, visit the Indigenous connect website.