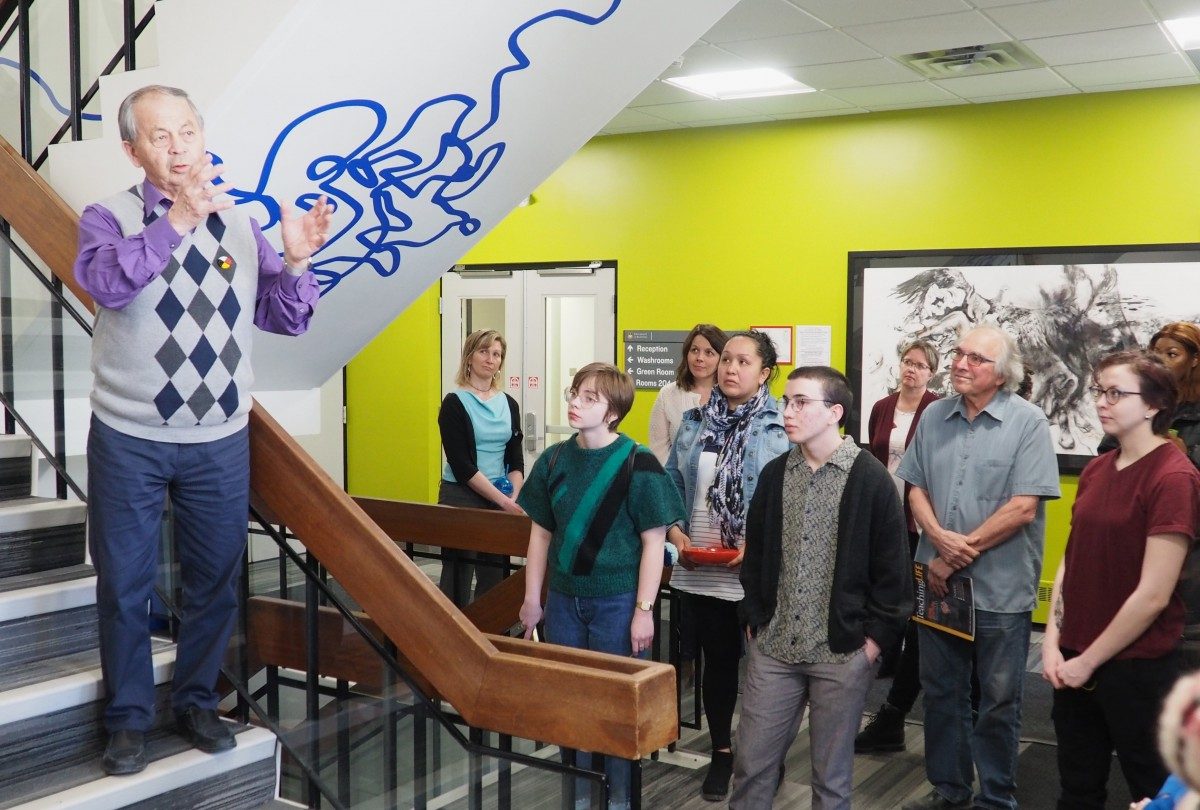 The Centre's art reception invites conversation and contemplation
April 15, 2019 —
Eighteen students from the School of Art had their artwork exhibited in the "DIVERSE RECONCILIATION – Winnipeg Under the Bridge" art reception held at the Centre for the Advancement of Teaching and Learning (The Centre) on Wednesday, April 10.
The students' illustrative works were initially prepared as a final assignment in the School of Art course "Art of the North American Aboriginal Peoples", that addresses conciliation and reconciliation using Indigenous art lenses.
The opening ceremony included greetings by Norman Meade, Elder in Residence, Indigenous Student Centre, Dr. Janice Ristock, Provost and Vice-President (Academic), Leah Fontaine, Indigenous Initiatives Educator at The Centre and Erica Jung, Associate Director of The Centre.
Leah Fontaine, sessional instructor of the students who were participating in the exhibit, says that art can play an important part in breaking the silence and releasing truths.
She adds, "Art contributes to the decolonization of the nations from which we come from, as well as having the potential to contribute to the decolonization of our Indigenous viewers, and educating non-Indigenous viewers."
The students' thought-provoking art pieces, which adorned the walls of The Centre, invited conversation and contemplation among those who attended. This is the second year the Centre for the Advancement of Teaching and Learning hosts this event. The event showcases one of the many creative ways in which instructors can teach reconciliation.
The students' artwork will be available for viewing at The Centre until the end of August 2019.