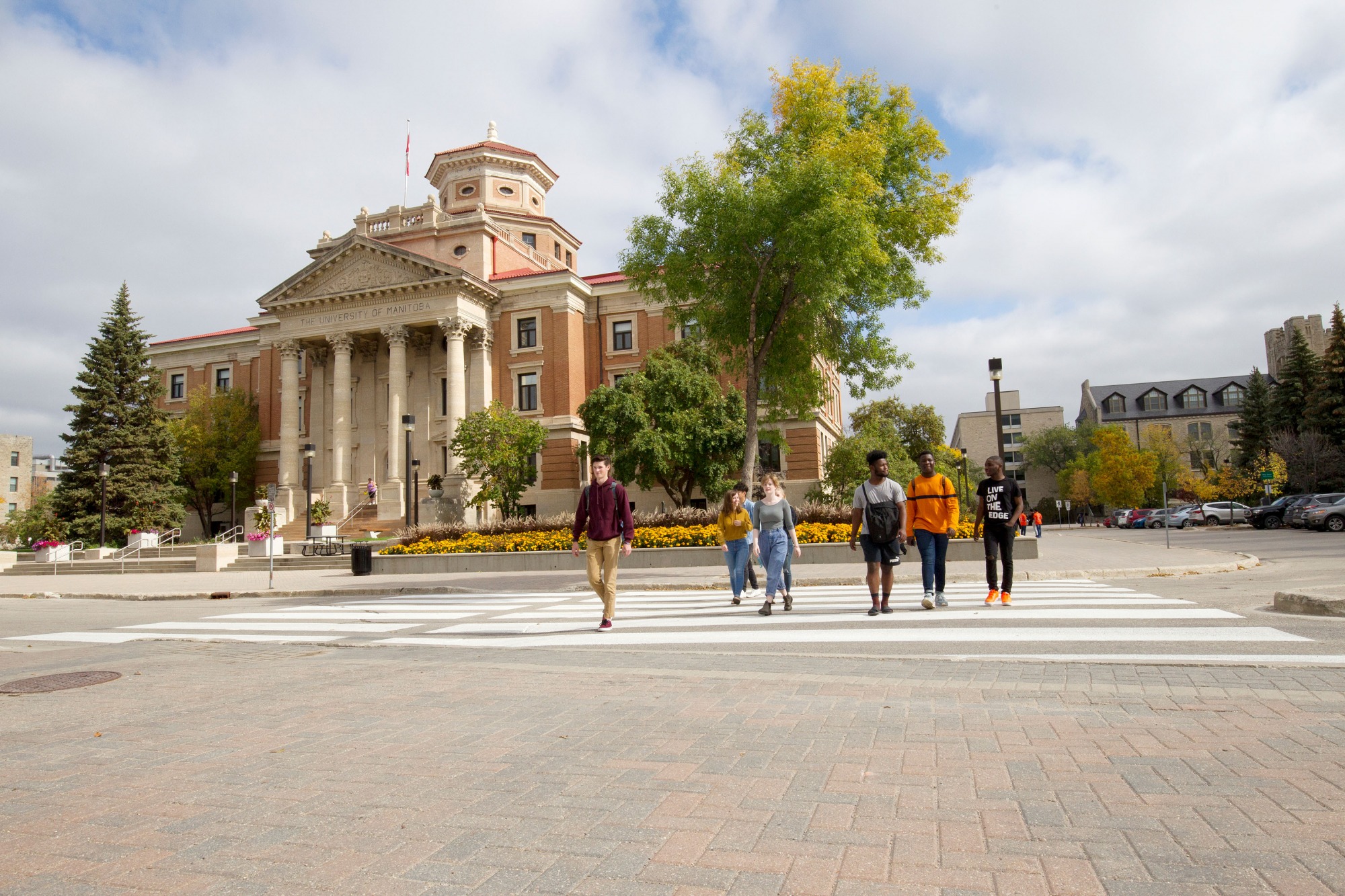 Teachers celebrated
"Teachers do not just influence learning, they truly influence students' lives"
May 18, 2022 —
The influence of teachers can often go unnoticed, but their impact is never unappreciated. Like the budding of new leaves in spring, the work of teachers of all stripes brings colour to the lives of students at every level.
This impact is highlighted at the annual Students' Teacher Recognition Reception. The signature event for the Centre for the Advancement of Teaching and Learning (CATL) recognizes the importance of teaching and teachers' impacts on students' educational journeys where 20 graduating students representing UM faculties, colleges and schools select two educators who made an impression on their learning: one from their K-12 years, and one from their time at UM. This event is truly a celebration of exceptional educators.
"In Manitoba, our incredible teachers have adapted and pivoted between in-person and virtual classes. They've responded to changing health mandates, COVID infections, and even the many snow days this winter season. I want to thank all educators, who are continuing to press on through these remarkable times," said President and Vice-Chancellor Michael Benarroch in a recorded greeting.
The awards this year were once again online, where students, teachers and other participants were able to interact with one another through a virtual platform.
So often, teachers provide subtle encouragement that inspires students like William Steele to dig deeper than they thought was possible. That's what Darren Knight at Killarney School provided.
"You engage with your students in such a way that fuels genuine enjoyment in your classes and for that I will always remember them fondly. You showed me that there's always something I can do to make a change in the world around me. For that I thank you," said Steele in a video message.
That kind of encouragement was mirrored at UM by Honoure Black in the School of Art.
"Miss Black, you taught me an appreciation for history and the motives that are behind people's actions throughout all of it," said Steele, who is graduating with a BFA from the School of Art. "I learned how people are shaped by the world around them, and how they in turn can shape the world as well."
On May 19, Chris Moskal will officially receive his MD from the Rady Faculty of Health Sciences. For him, his relationship to teachers extended far beyond the classroom, especially with Nancy Hill at Oak Park High School.
"Mrs. Nancy Hill is the kind of teacher you could accidentally call mom and not be embarrassed about it. She always had such genuine passion for helping students in any way she could. For myself, she was not only a teacher, but a coach, a chauffeur, a student council advisor, a confidant, and friend," said Moskal. "She not only taught me English, but how to manage conflict, how to lead with compassion and how to be a disciplined athlete. All lessons that would be critical on my journey as a varsity athlete and later as a medical learner."
During the last four years of Moskal's medical degree – especially during the last two years of COVID restrictions and the complications that came with it – Dr. Aviva Goldberg has been there. Moskal credits Goldberg as an influential student support.
"Dr. Aviva Goldberg is a physician who has many hats to wear," said Moskal. "She's been an informal mentor and guide to me when I found myself in a tough situation and needing advice from an external perspective on how to proceed. After knowing her for these past four years, she's somebody that I can wholeheartedly trust and confide in, and that she'll always be able to bring a perspective that I never thought of and someone that can help me make a better, more informed decision.
While the knowledge gained and the content covered is important, it's not what students hold on to from their classroom experiences. When students recall their most memorable learning moments, they often reflect on their teachers' compassion and an open, honest, and equitable exchange of ideas. Memorable teachers encourage students to believe in their own abilities and to develop the power to think for themselves.
Such teachers, like those who are celebrated this year, were engaged and developed connections with students said Mark Torchia, Vice-Provost (Teaching and Learning) and the Executive Director of the Centre for the Advancement of Teaching and Learning
"The impact of outstanding teachers is not limited to the facts, the techniques, or the processes. These teachers do not just influence our learning, they truly influence our lives," said Torchia.
---