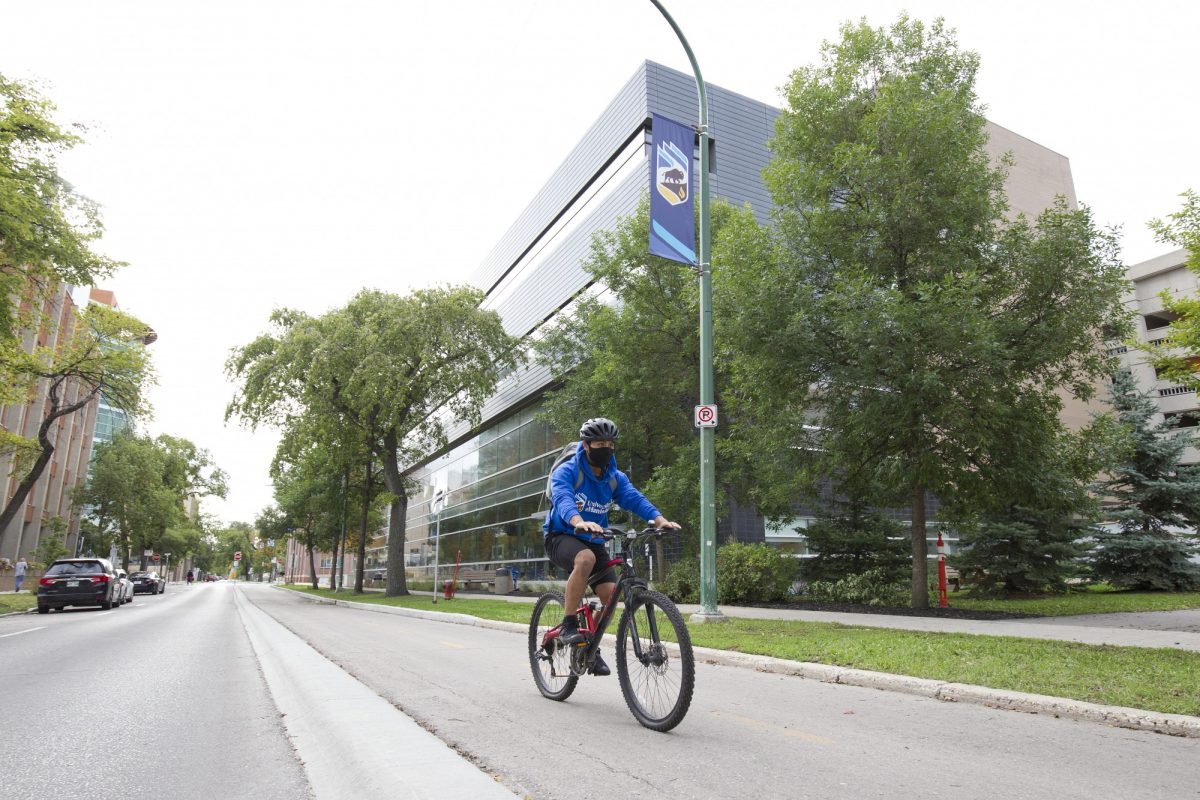 Take advantage of resources that support your health and wellness
November 8, 2021 —
Knowing how to manage your health and wellness when faced with adverse circumstances is an important skill to have at any point in life. During this challenging time, feelings of uncertainty may cause strain on certain aspects of your overall wellness. As self-care is such an important component to your success in university, be sure to take advantage and explore ways on how you can build healthy habits around sleep, social wellness, physical health, and spiritual health.
Resources from the Health and Wellness Office
Healthy U, the peer education program offered by the Health and Wellness Office, has created resources to help you manage stress and anxiety. Packages and tips are available online, making it easy for you to access at any time, when needed.
Visit the Healthy U website for a variety of ways to deal with stress and anxiety or other tools such as the stress took kit that will help you feel equipped to maintain a positive outlook and mental wellbeing.
If you are feeling like you need to speak to someone directly, you can make an appointment to speak one-to-one with a health and wellness educator at the Health and Wellness Office. Call 204-295-9032 or email healthandwellness [at] umanitoba [dot] ca.
Resources from the Indigenous Student Centre
The Indigenous Student Centre (ISC) continues to offer all programming, and ISC Elders, student advisors and staff will continue to be available virtually. During this time, the ISC Elders would like to highlight the emotional, mental and spiritual opportunities available for students:
Mondays: Women Sharing Circle
Wednesdays: Community Sharing Circle
Thursdays: Student Sharing Circle and Zongiigabowin Men's Group
Various dates: Indigenous Student Study Halls
Student Counselling is available by appointment on Wednesday and Thursday afternoons and Friday all day. Email isc [at] umanitoba [dot] ca or phone 204.474.8850 to book.
Visit the events calendar for more events and opportunities.
Resources from Spiritual Care
UM's Spiritual Care team offers one-on-one emotional and spiritual support as well as ongoing activities to all, whether you identify as spiritual, atheist, religious or agnostic. They recognize, affirm and work with your existing values and beliefs. Connect with the office by email at spiritualcare [at] umanitoba [dot] ca or by phone at 204-474-8721.
The spiritual care team is comprised of a number of chaplains, representing various faith traditions, and Indigenous Elders.
Indigenous Elders
In addition to the programming outlined above, Indigenous Elders are available for individual and group consultations by appointment. Email isc [at] umanitoba [dot] ca or phone 204.474.8850 to connect.
St. Paul's Campus Ministry
The campus ministry team at St Paul's College continue to be available during the strike. If you would like someone to talk to, to participate in the sacraments and/or other activities, please email anyone on the team, and we will be able to help you!
Visit St. Paul's College's website or Facebook page for more information on upcoming activities.
St. John's College
Chaplain: Helen Holbrooke
Centering Meditation: Tuesday, Thursday and Friday – 11:30am-12 noon at St. John's College Chapel, Choir Loft
Inter-Mennonite Office
Chaplain Mark von Kampen is happy to connect with any students wanting a listening ear/support in person or by voice or text chat. Best way to connect is through www.mennooffice.ca