undergraduates News Archive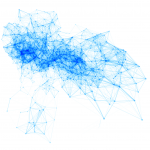 July 10, 2020 —
The Faculty of Science is pleased to announce that Manitoba Economic Development and Training has approved the establishment of a new degree program, a Bachelor of Science (Major) in Data Science.
+
September 13, 2017 —
For new students, keeping up during the first few weeks of university can be a challenge. Standing in line for books, finding the best seat in each class and learning how to balance coursework and life outside of the classroom are all part of the typical first-year university experience – one that can be stressful.
+