data science News Archive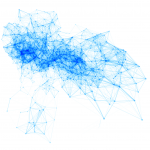 July 10, 2020 —
The Faculty of Science is pleased to announce that Manitoba Economic Development and Training has approved the establishment of a new degree program, a Bachelor of Science (Major) in Data Science.
+
May 22, 2020 —
In the wake of the current coronavirus pandemic, many casinos will temporarily close and will implement social distancing measures within their properties when they are operational. nQube, in collaboration with partners at University of Manitoba Data Science NEXUS, recognizes that many casinos are looking for strategies to protect their customers, while also minimizing the impact to business. In order to mitigate the spread of the virus, casinos may consider temporarily shutting off some slot machines or rearranging their casino floors to increase the physical distance between players.
+