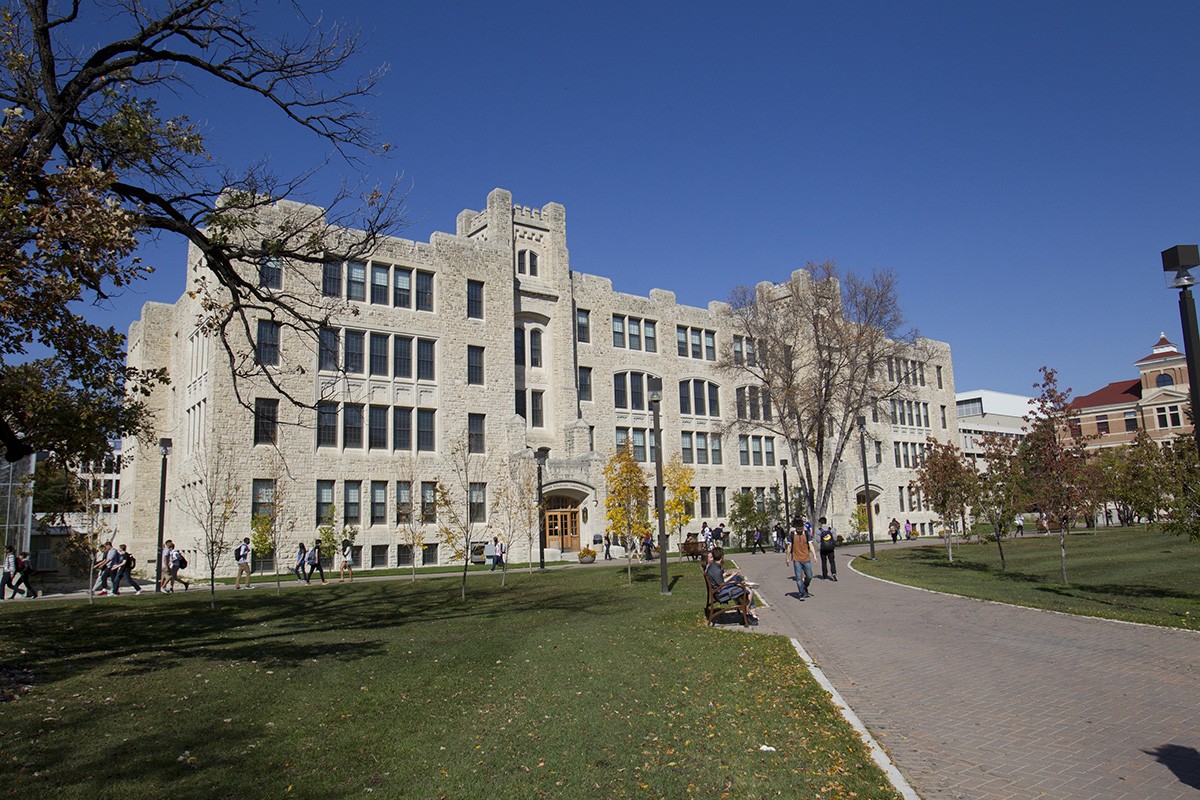 Top ten mathematics program in Canada
November 3, 2020 —
The latest results of Maclean's magazine university rankings for 2021 show that the Mathematics at the University of Manitoba ranks in the top ten among all university programs in Canada (49 were ranked).
MacLean's annual rankings include all comprehensive universities in Canada — those with a significant amount of research activity and a wide range of programs at the undergraduate and graduate levels, including professional degrees.
The status of UM's Computer Science program has also improved; it is currently No. 14 overall out of 21 programs across Canada.
"We are pleased to be among the highest-ranked comprehensive universities in the country. As the demand for mathematical, statistical and computation science expertise in nearly every industry grows, we are focused on increasing our program options, delivery, and accessibly. We continue to demonstrate our commitment to excellence in teaching, research, and student success. Improving math literacy and supporting outreach in this area is also at the forefront," explains Stefi Baum, Dean Faculty of Science.
Recently, the Faculty of Science announced the establishment of a new Bachelor in Data Science degree option to begin Fall 2021, which will include integrated learning opportunities with a Co-op option. New partnerships with the Pacific Institute for the Mathematical Sciences (PIMS) and the Canadian Statistical Sciences Institute (CANSSI) have also been established.
The Faculty has introduced several new integrated course offerings, together with student supports including a Student – Industry Mentoring Program. Dean Stefi Baum says there are many reasons to be excited. Fall 2020 enrolment in the Faculty of Science increased by 10.6%, and plans are in the works for the development of an Indigenous student support program called Wawatay (Anishinaabe for northern lights), which will be announced shortly.
"I'm not surprised, we have world-class research faculty throughout the Faculty of Science, in every area, who are also dedicated teachers, and very hard-working students. This is also the result of outstanding leadership, namely that of Professor Stephen Kirkland, former Head of the Department of Mathematics," said Shaun Lui, Acting Head, Professor, Mathematics.
The annual Maclean's rankings place universities in one of three institutional categories – smaller primarily undergraduate schools, larger comprehensive schools, and those with medical schools.
Read the full university rankings here.