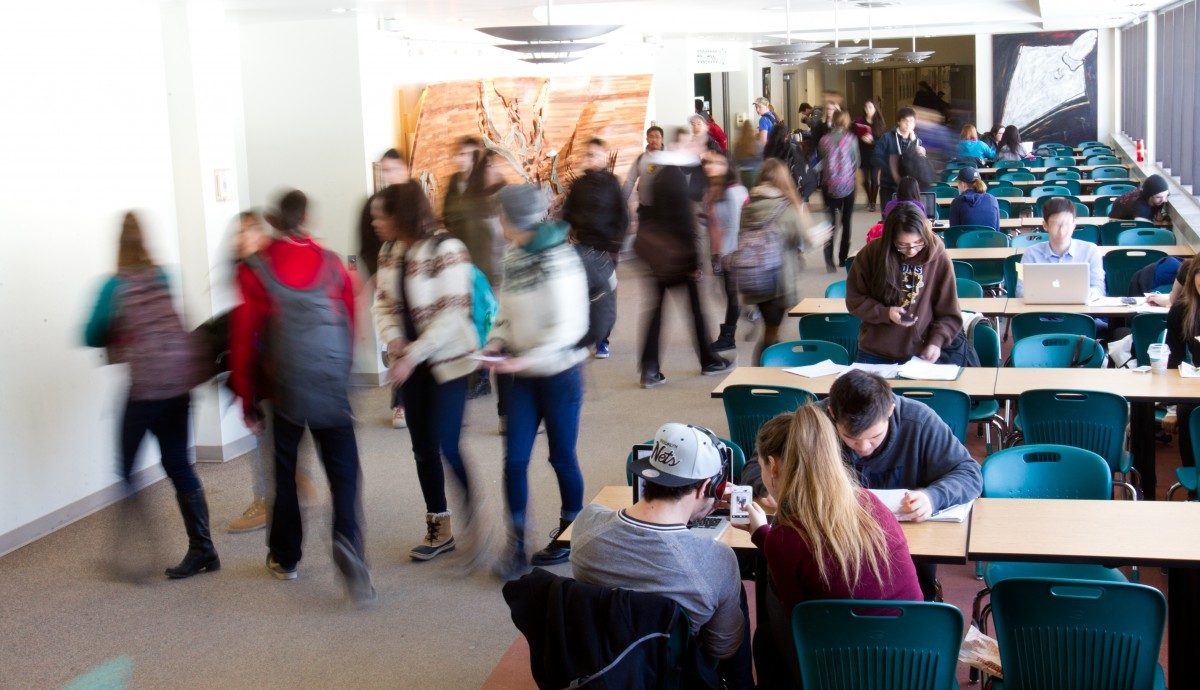 Staying afloat. The crucial first six weeks
September 13, 2017 —
For new students, keeping up during the first few weeks of university can be a challenge. Standing in line for books, finding the best seat in each class and learning how to balance coursework and life outside of the classroom are all part of the typical first-year university experience – one that can be stressful.
To help make the transition from high school to university life easier, the First Year Centre offers a First 6 Weeks program that aims to help students adjust to life at the U of M.
The First 6 Weeks is an online guide that U of M students can use to help navigate the hectic first couple of months of university, whether they start in September or in January. This six-week time period is crucial as developing good habits early is known to positively influence student success.
The guide will be delivered weekly to each first year student's myumanitoba inbox, starting September 11. The First 6 Weeks program directs students to the key supports, resources and opportunities available to them. Each week will highlight a unique theme that will help students create improved forward thinking and planning skills, thus establishing good habits to carry with them throughout their university careers.
Liz Edmonds, academic advisor in the First Year Centre, believes this is a valuable resource for incoming students. "I have conversations on a daily basis with students regarding the transition from high school to university," said Edmonds. "This online guide is a great way to reach all students, particularly those who don't make it to our First Year Centre in the beginning of the term."
Edmonds encourages all first year students to review the First 6 Weeks program online and to visit an Academic Advisor in their first term. The First Year Centre is located in room 205 Tier Building and open from 8:30 am – 4:30 pm. Monday to Friday.
Students can access the First 6 Weeks program anytime at umanitoba.ca/u1/first-six-weeks
New this year, the First Year Centre will be launching the Next 6 Weeks program. This program will continue providing students with helpful tips and resources as they get closer to final exams and are faced with more choices about their university careers. More information on the Next 6 Weeks program will be available soon.