undergraduate News Archive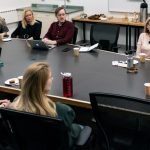 May 8, 2018 —
With grants supporting nine students, the Faculty of Education has seen its most ever Undergraduate Research Awards (URA) this year.
+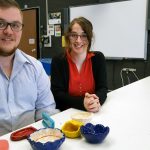 March 18, 2018 —
Tasked with maintaining the art room, BEd students Cameron Flamand and Madison Rosenberg were thrilled to learn their role as studio assistants would also include hosting workshops for training other teacher candidates.
+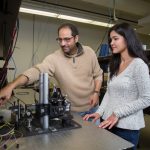 October 30, 2017 —
If you're a student, you have a great opportunity to work directly with researchers in a subject you're curious about, as well as make some money! Why not experience research with a professor at your own university?
+