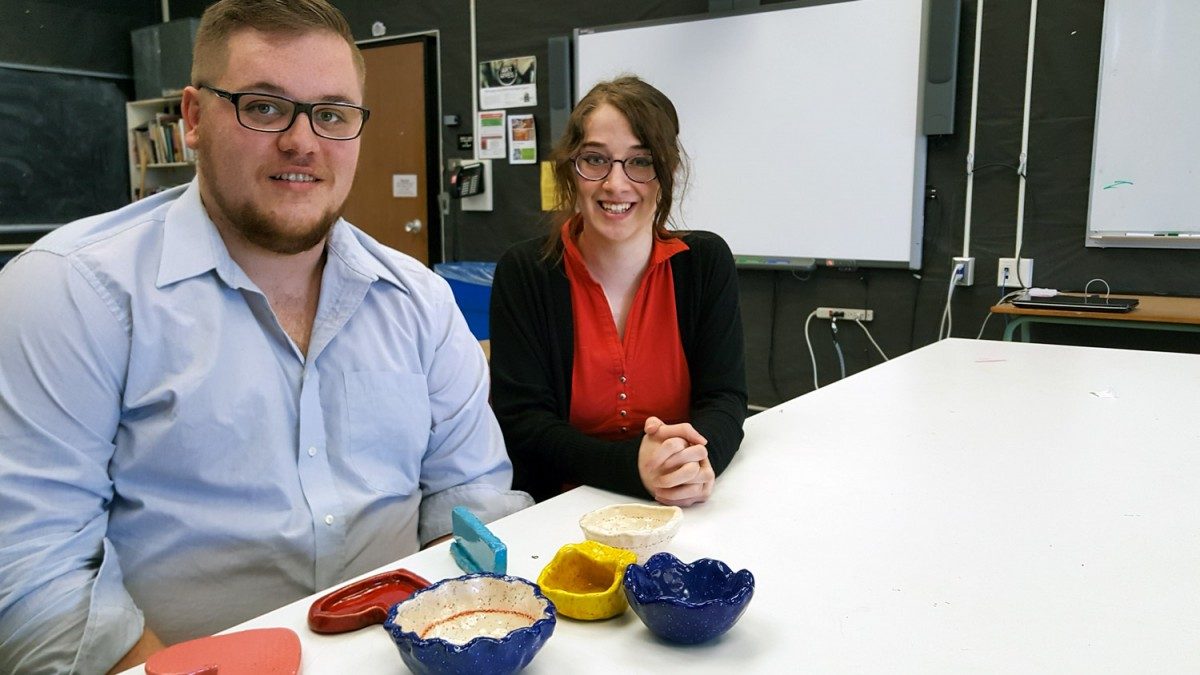 Art workshops for teacher candidates
Giving teacher candidates skills they can put to work in the classroom
March 18, 2018 —
Tasked with maintaining the art room, BEd students Cameron Flamand and Madison Rosenberg were thrilled to learn their role as studio assistants would also include hosting workshops for training other teacher candidates.
Called The Art Studio Sessions, the lunch-hour workshops hosted by Flamand and Rosenberg included pottery, beading, charcoal, conte and painting among others.
In addition to access to the art room and Flamand and Rosenberg's expertise, they say the biggest takeaways for teacher candidates participating in the workshops is that they can develop teaching skills to use with students in schools.
"And they can draw on resources to improve their education and complete projects for assignments here at the faculty," Rosenberg adds. "We don't just teach skills about how to create art, we also teach skills about how to manage art and clean up afterward. People forget that cleanup is what you will use to organize your class with. These are skills students need as well."
Rosenberg and Flamand estimate they worked with up to some 40 teacher candidates throughout the year.
"I knew many of my senior years classmates but I had never met middle- and early years students until I started this program," Rosenberg says.
For Flamand, the key takeaway included teaching experience.
"We get only so many weeks teaching in practicum, and whatever we do outside of that, I want to be in front of people teaching and doing more artwork with people," he says.
Although the program has wrapped up for this term, teacher candidates interested in participating again in the fall can contact Professor Joanna Black or Assistant Professor Graham Lea.