Rady Faculty News Archive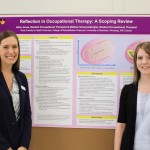 June 28, 2016 —
The Department of Occupational Therapy in the College of Rehabilitation Sciences, Rady Faculty of Health Sciences hosted the 12th annual Master of Occupational Therapy Independent Study Symposium June 23. The symposium gives second-year OT students the opportunity to present their research findings on a variety of topics effecting their profession, including the work-life balance of occupational therapists; strategies for supporting people with intellectual and developmental disabilities and why men choose occupational therapy as a career.
+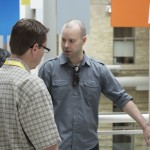 June 7, 2016 —
This week, hundreds of Canada's best and brightest graduate students and postdocs will visit the Bannatyne campus
+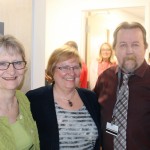 May 26, 2016 —
The newly renovated location on the third floor of the Medical Rehabilitation building not only allows for more space but for other updated features including state-of-the-art audio visual technology with two 80 inch monitors as well as new classroom and lab space with medical gas pipeline outlets that replicate what students will use in a hospital or medical facility.
+