URA News Archive
February 10, 2022 —
Hannah Guenther-Wexler, a third year political studies student talks about her experiences as an Undergraduate Research Award recipient.
+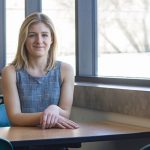 November 13, 2019 —
Sasha Kullman started the morning of Thursday, Oct. 24 just like any other day. She ate breakfast, scrolled through her feeds, and headed for another day of school at the U of M. She returned home later that day a first place winner at the Undergraduate Research Poster Competition.
+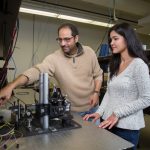 October 30, 2017 —
If you're a student, you have a great opportunity to work directly with researchers in a subject you're curious about, as well as make some money! Why not experience research with a professor at your own university?
+