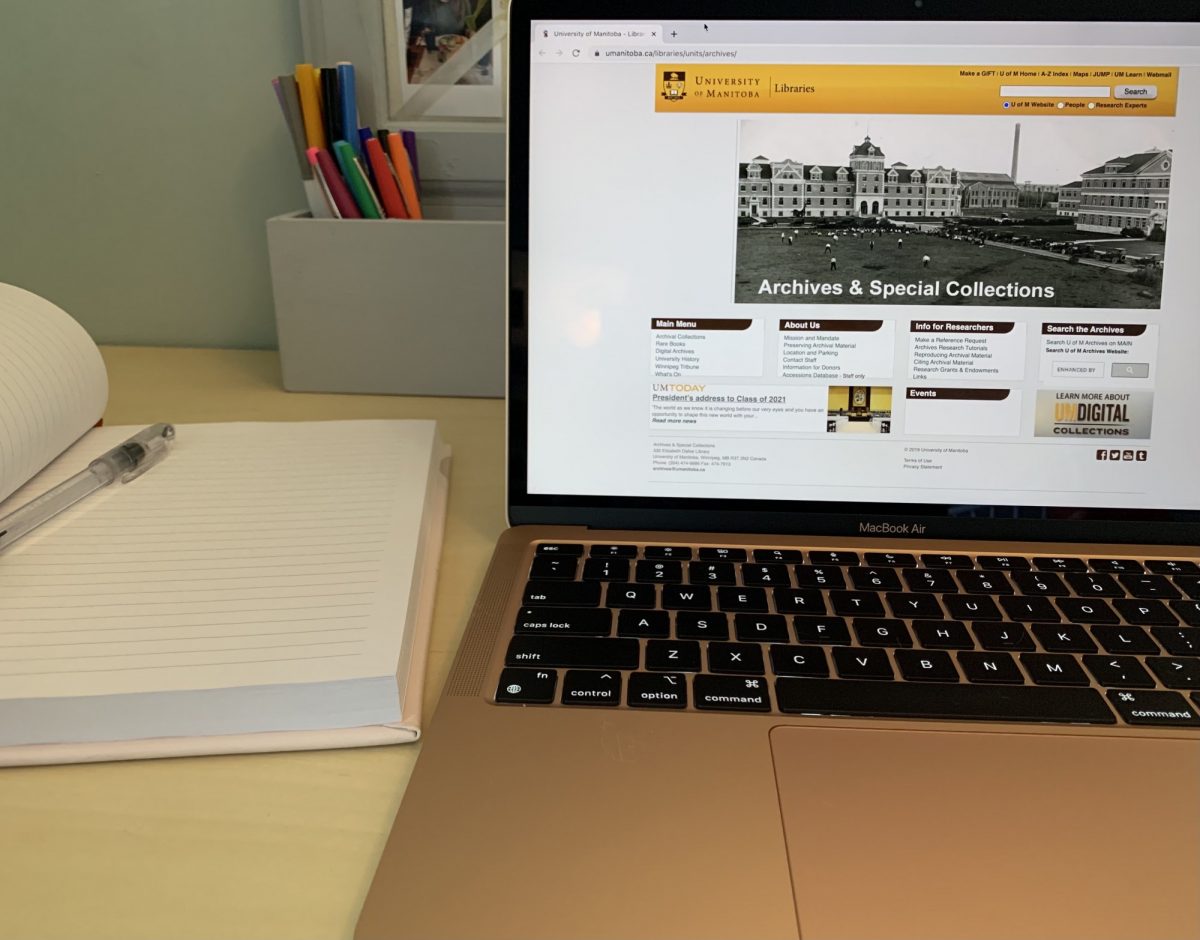 Student's passions for activism, feminism and history connect with Undergraduate Research Award
February 10, 2022 —
Hannah Guenther-Wexler didn't let a lack of in-person research activities dampen her enthusiasm as she searched newspapers, periodicals and archival collections for pieces of Manitoba history.
The third year political studies student in the Faculty of Arts was a 2021 Undergraduate Research Award (URA) recipient and worked under the supervision of Dr. Julia Smith, an assistant professor in labour studies. Together, their research shed light on the importance of strike action in advancing gender equality in the workplace.
The URA provides an exciting opportunity for students with a thirst for knowledge and aspirations of research experience to spend 16 weeks immersed in their field of interest. It's also coupled with a $7,000 monetary award.
Dr. Smith spoke with Guenther-Wexler about her URA experience:
SMITH: WHAT MADE YOU DECIDE TO APPLY FOR AN UNDERGRADUATE RESEARCH AWARD?
GUENTHER-WEXLER: I wanted to explore the possibility of research within the field of labour studies. I am passionate about labour activism, feminism, and Manitoban history. I wanted to study the intersection in labour relations and feminism, therefore I was very excited to learn of your research examining women who combined labour and feminist activism to address issues of gender inequality at work and in society in Manitoba in the 1970s and 1980s.
WHAT WAS THE EXPERIENCE LIKE?
The experience was amazing! I furthered my understanding of the research process and I felt honoured to have had the opportunity to contribute to writing the history of feminism and labour activism in Manitoba. Due to the pandemic, I conducted my research mostly online using digitized archival resources and materials borrowed from libraries, instead of doing research in-person at the archives; however, the experience was still rewarding. The research process included searching newspapers, periodicals and archival collections to create a comprehensive catalogue of activists, organizations and issues related to feminist labour organizing in the province between 1970 and 1990. Feminist newsletters and other artifacts of women's activism are so valuable because they preserve women's words and experiences and ensure that feminist activists and the issues that animated them will not be forgotten.
DID THE SUMMER RESEARCH LEAD TO ANYTHING SPECIAL?
The summer research experience led to several incredible opportunities to highlight my research in a public format. First, my research was featured in an interview with The Manitoban. I was also able to participate in an Instagram takeover of the @umstudent account to showcase my research project and process. As well, I was able to co-write an article with you that was recently published in the journal Prairie History.
WHAT'S THE BIGGEST THING YOU LEARNED FROM THE EXPERIENCE?
The biggest thing I learned is how some of the activists who created change were ordinary people, including university students like myself. Our research included important feminist groups, such as Winnipeg Women's Liberation (WWL), who worked to address a number of issues, including work. WWL was active in the 1970s and was created by a group of young activists, some of whom were students at the University of Manitoba. Their grassroots organizing brought attention to issues of gender inequality at work and in society. The ability for ordinary people to create change was inspirational to me.
WHAT ADVIDE TO YOU HAVE FOR OTHERS WHO ARE CONSIDERING APPLYING FOR AN URA?
I recommend that students interview as many eligible professors as possible to learn about their research so they can decide which research project would fit best with their interests and career goals. The Undergraduate Research Award is most rewarding when you are truly passionate about the research you are conducting.
WHAT'S NEXT FOR YOU?
I'm looking forward to continuing to work with you this year on this research. I hope to eventually bring my new knowledge of labour relations to my future career in labour law or policy.
Visit the Undergraduate Research Award webpage for full details on the program.