English News Archive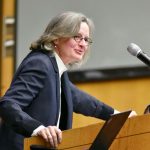 January 13, 2020 —
The 43rd annual Sidney Warhaft Memorial Lecture will be given by Dr. Laurie Shannon, Franklyn Bliss Snyder Professor of English and Chair of the Department of English at Northwestern University.
+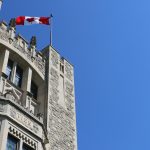 July 29, 2019 —
The 2019 Faculty of Arts annual teaching awards have been announced. Arts congratulates the award winners on their commitment to students, higher learning and quality instruction.
+
January 31, 2019 —
"Teaching English is about more than speaking it. The program's practicum is very important, to build on your learning and experience." - Tatiana Galetcaia
1