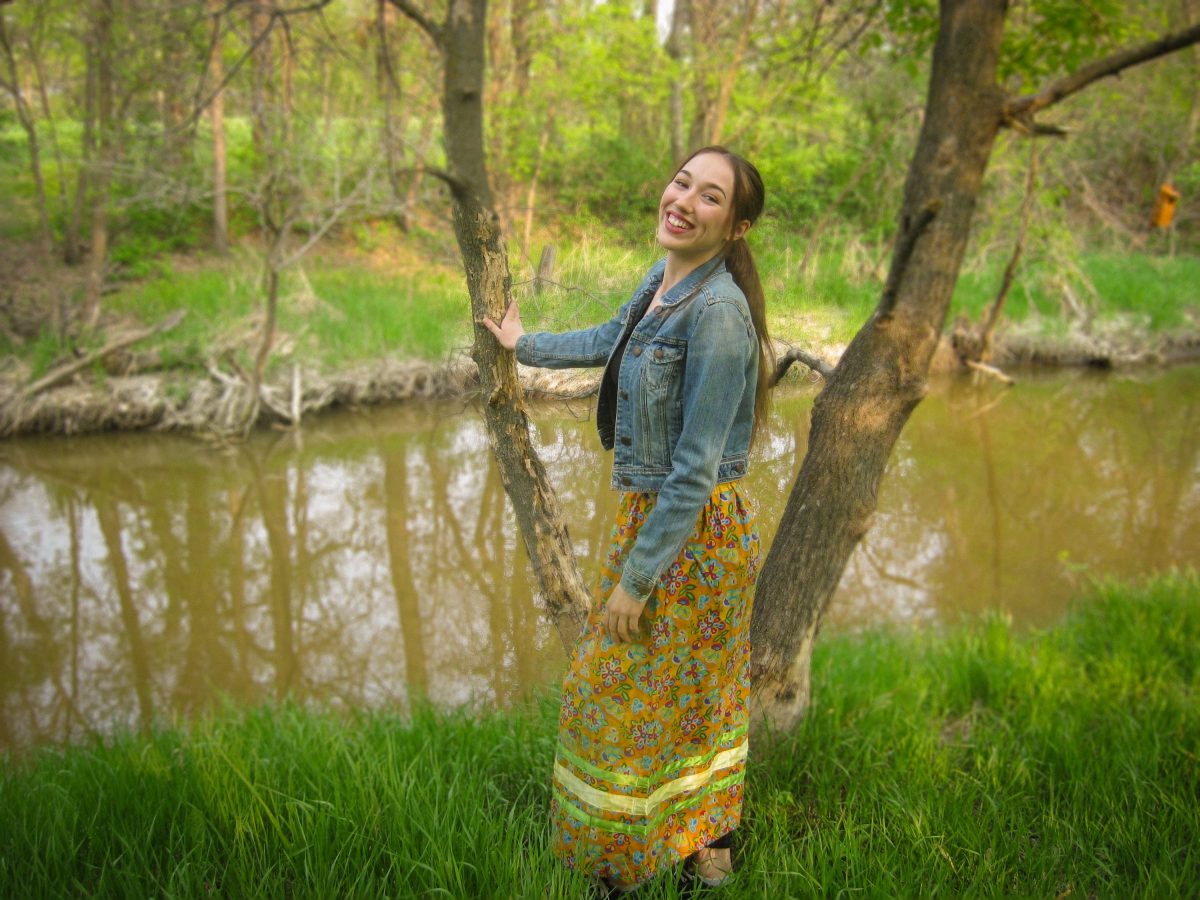 Meet the 2023 Faculty of Arts Gold Medal Recipients
June 5, 2023 —
The Faculty of Arts is pleased to present the 2023 undergraduate academic medal winners. Their achievements are recognized in the Spring 2023 convocation ceremony.
University Gold Medal
Lydia Gork
B.A. Advanced (Indigenous Studies)
The University Gold Medal is an opportunity to honour the best in the undergraduate graduating class of each faculty. A gold medal is awarded to the undergraduate student in the Faculty of Arts who has achieved the highest standing. This year's recipient is Lydia Gork, a member of the Liberty Local (Manitoba Métis Federation), Red River Métis Nation and a BMO Financial Group Indigenous Leader of Tomorrow scholarship winner. Lydia is graduating with a B.A. Advanced degree with a major in Indigenous studies and a minor in political studies.
Lydia is moving on to a master's program in Indigenous studies at UM this fall. During her undergraduate degree, she realized her passion for research. This led to many opportunities including an Undergraduate Research Award (URA), an internship at the UM Institute for the Humanities, presentations, prizes and more. Courses on Indigenous theory and public administration showed her how theory can be used to think through real world issues and how academic research can be used by governments that can ultimately have consequences on citizens' lives. In 2023, Lydia was named the first place winner in the Social Sciences and Humanities category of the Undergraduate Research Poster Competition for her URA work on Métis History and Relationality. "Winning first place was a proud moment for myself, my family, ancestors and community who's knowledge and experiences I honoured through the poster, as well as for Indigenous studies," said Lydia. Lydia hopes that her future research will lead her to work in the Métis national government, perhaps in policy work for youth programming.
"My favourite memories during my degree happened in spaces where students learned collaboratively – where students could interact, challenge one another and share their unique and diverse knowledge and life experience," she shared.
Reflecting upon her time and success in the Faculty of Arts, Lydia emphasized the importance of following one's passion, seeking support and exploring different subject areas early on. She encourages other students to "follow your heart. Every field is meaningful in our society and will impact someone's life. Be confident, reach out for help when you need it and go forward doing your work with integrity."
Faculty of Arts Honours Medal
Zlata Odribets
B.A. Honours (Linguistics and English)
Zlata Odribets is this year's recipient of the Faculty of Arts Honours Medal awarded to the student with the highest standing in a Bachelor of Arts four-year Honours Degree Program. Zlata is an international student from Kyiv, Ukraine who is graduating with a double major in linguistics and English.
"I will never forget the time I spent in Dr. Will Oxford's office," Zlata shares about her favourite undergraduate memories. "545 Fletcher Argue quickly became a safe space for me on campus. Will was happy to answer any of my questions, no matter how silly (like why he chooses to put his commas outside of the quotation marks instead of within), but I would be lying if I said that we didn't mostly talk about syntax. I can pinpoint moments in our conversations that have defined my understanding of syntax and my career as a syntactician so far. I'll always remember the time he taught me about the DP Hypothesis ahead of the curriculum like he was letting me in on a secret, when he told me I should apply for the Undergraduate Research Award (which I held twice), or our conversation about ergativity and how he suggested I read a paper by his colleague at McGill, who I now plan to work with for my master's degree. As much as I enjoyed my last year of university and the return to in-person teaching, it was not the same with Will's office being empty and him away at MIT. I would not have been able to achieve half of the things I did without Will's constant support and unwavering belief in my abilities." Zlata would like to thank her family, friends and professors, especially Dr. Will Oxford and Dr. David Watt (who she recently feted at the 2023 UM Students' Teacher Recognition Awards).
Faculty of Arts Advanced Medal
Angela Gail Ciceron
B.A. Advanced (Global Political Economy)
The award for the highest standing in a Bachelor of Arts four-year Advanced Degree Program goes to Angela Gail Ciceron. During her undergraduate degree, she majored in global political economy (GPE).
Angela received Undergraduate Research Awards in 2021 and 2022. She had the opportunity to conduct research in the fields of economics and then sociology. Engaging in those projects solidified her interest in research and this fall, she will begin a master's program in Economics at UM with a focus on gender and labour within the Filipino diaspora in Canada and her home country of the Philippines. As she graduates, Angela has some advice for incoming Arts students, "don't be afraid to take up space, whether it be in your classes, in conversations, or in everyday life, especially when you have something meaningful to say. Many times, in my degree, I chose to hold back and keep my insights to myself, in part because of my identity as a queer Filipino woman. Because of my own anxiety, I was afraid that my voice was not worth listening to, and I now regret that. So, to anyone who's anxious, or afraid of talking too much, or saying the wrong thing: take up the space you deserve." Angela is grateful for the support of the faculty and community of the GPE and economics and society programs and would like to especially thank her family and friends (and her cat!) who were "so wonderfully present during times of hardship. Maraming salamat sa inyong lahat."
Faculty of Arts General Medal
Daniel Rosenthal
B.A. General (Psychology)
Daniel Rosenthal is the 2023 recipient of the Faculty of Arts General Medal, awarded for highest standing in a Bachelor of Arts three-year General Degree Program. Daniel completed a major in psychology and a minor in sociology.
Faculty of Arts Integrated Studies Medal
Adam Buhler
B.A. Integrated Studies (English)
The award for the highest standing in a Bachelor of Arts Integrated Studies Degree Program goes to Adam Buhler. Adam graduates with a concentration in English.
The B.A. Integrated Studies degree was a great fit for Adam when he decided to switch careers. He's moving from being a project manager in the construction industry and has goals of teaching high school. He will start his education degree this fall. "What I'll remember most is not what I was taught, but how I was taught," said Adam. "With my goal of becoming a teacher, I really valued the ways some of my professors accommodated different learning styles and made the classroom (or zoom session) feel inviting and inclusive. Dr. Erin Keating (English) and David Peters (School of Art) were brilliant at this, and always made time for my questions about teaching."
Congratulations to the Faculty of Arts medal winners.
At its 2023 UM Convocation, the University of Manitoba will confer degrees, diplomas and certificates to over 4,000 graduates.
Visit the UM Student Instagram and Faculty of Arts Instagram to learn more about some of the students graduating in 2023. You'll find congratulations messages from fellow graduates and professors, stories about fellow graduates, more information about convocation and tips for new alumni. Be sure to tag @umartsfaculty so we can share your photos. You can also join the 'Convocation conversation' on social media by following #umanitoba2023 and #SpringConvocation2023.