Spring Convocation: Meet the class of 2021
June 7, 2021 —
Meet some of the incredible members of the University of Manitoba's class of 2021. These students have shown resiliency and strength, and are positioned to shape our world like no class before them. Meet more grads here.
They will graduate during Spring Convocation, June 15-17, on UM's new virtual event platform. Congratulations to all of our grads!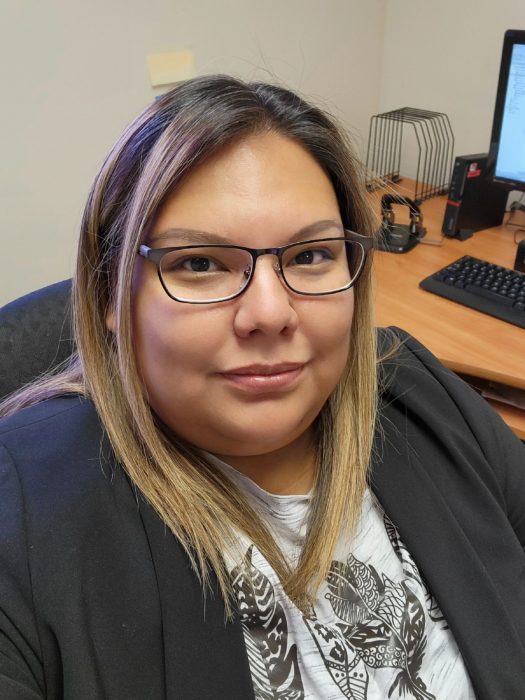 Daphne Comegan, Faculty of Law
After attending Gordon Bell High School and graduating with a bachelor of arts degree from the University of Winnipeg's criminal justice program, Comegan is now graduating from the University of Manitoba with a juris doctor to begin her bright future as an Indigenous lawyer and advocate.
Comegan currently lives in Thompson, Manitoba where she is undertaking an articling position with Legal Aid Manitoba as part of her long-term goal to create more opportunities for Indigenous representation in the North. "I hope to contribute to change and continue paving the path that past Indigenous legal warriors have created for me to be here today as a graduate," she says.
Despite facing multiple challenges throughout her life, from health complications, addiction to balancing motherhood as a working full-time student, she never fails to show resilience. Comegan draws inspiration from her family, especially her son, for whom she wants to build a better, safer world.
Comegan admits that it has not been an easy journey but finding her role in dismantling legal discrimination against Indigenous communities has made everything worth it. She plans to carry that strength and determination into her professional career.
Sem Perez, Faculty of Science
Sem Perez realized early in his academic career that studying the complexities of biochemical pathways in living organisms is what he is meant to do. His passion for this field of study blurs the lines between work and enjoyment.
Although getting a bachelor of science marks a significant triumph in his life, he is more excited about the doors it will continue to open in his future. "Learning starts and goes beyond the four walls of a classroom," Perez says. "There is so much depth in this field that applies to other disciplines such as medicine and health sciences."
For Perez, the meaning of receiving two Undergraduate Research Awards was beyond the scholarship or the label. It is a representation of his persistence and dedication to his academic career and to the greater goal of contributing to humanity's understanding of the world around us. Every opportunity has only invigorated him to learn more.
He is excited to work within the Manitoba health care system and champion for equitable access to health care in the province. He also hopes to work for the National Microbiology Lab to gain even more experience in research before practicing medicine.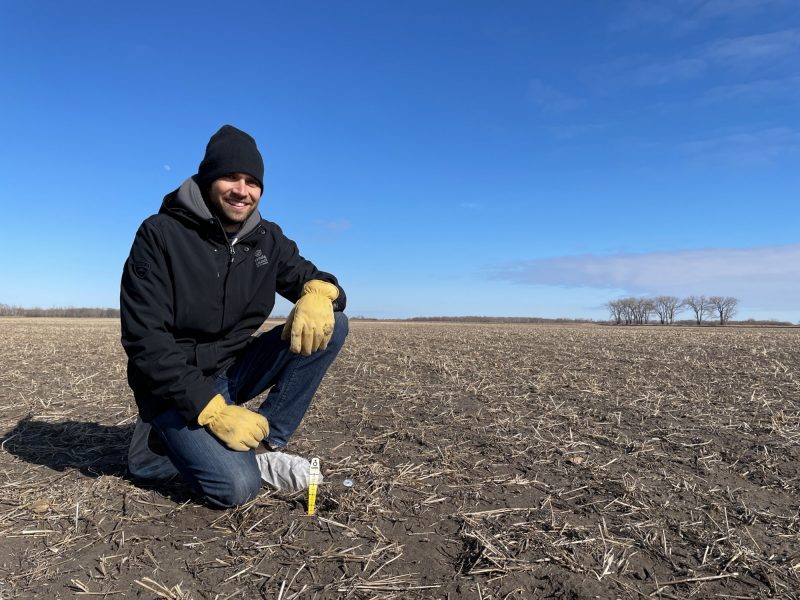 Nate Ort, Faculty of Agricultural and Food Sciences
Working on farms at a young age, Nate Ort was set on pursuing a career in the agriculture industry. His postsecondary endeavors only strengthened that goal. Ort earned an agriculture diploma from the School of Agriculture, as well as a bachelor of science in agriculture (agronomy). The newest addition to his impressive list of qualifications is a master of science from the department of plant science.
Aside from feeding his curiosity, his experiences with research and academia have been key in lifting his self-confidence. Ort considers himself very lucky to have family members, friends and advisors who have emboldened him to chase his aspirations with zeal.
He is currently an Agronomy Specialist for the Canola Council of Canada. He will begin a PhD program at the University of Saskatchewan in 2022, further fueling his passion for academic research.
On the impacts of school on mental health, he understands the stresses associated with academics and the toll it can take on students. His kindness and humility radiate through to those around him: "One day I hope to mentor graduate students so that I can encourage and instill confidence in them as my advisors and mentors have done with me. A spark is a wonderful thing."
Lisa Matthes, Clayton H. Riddell Faculty of Environment, Earth, and Resources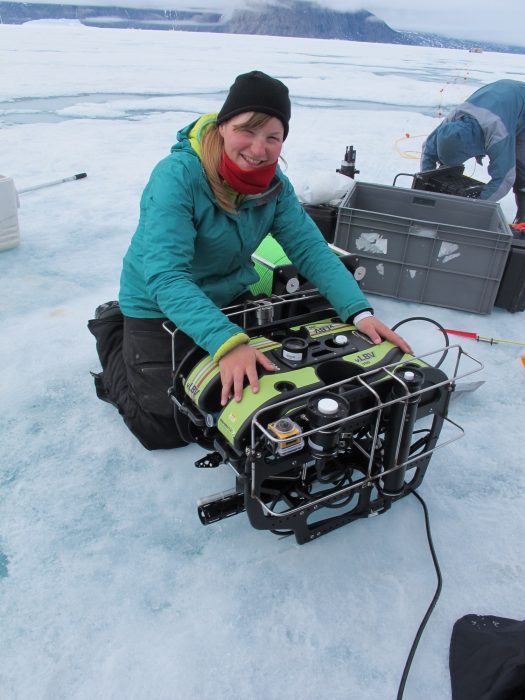 Lisa Matthes' childhood dream of becoming a marine biologist has become a reality. Growing up in a small town in Germany, she earned a bachelor of science and a master of science in marine biology at the University of Rostock. Her interest in algal growth in extreme environments drove her to find international opportunities in Arctic research. After five years studying algal blooms in the North, she is closing her path at the University of Manitoba with a PhD in geography.
She was also an active member of UMGSA, and the Environment and Geography Graduate Student Association, advocating for a better student experience in the department while finding a sense of community with other colleagues. "Many of my friends in Winnipeg were graduate students, so we helped each other navigate the university program and release stress together. I wouldn't want to miss those memories," Matthes says.
While she has many awards and scholarships to be proud of, being recognized for the best oral student presentation at the International Glaciological Society Sea Ice Symposium in 2019 and receiving the Graduate Student Poster Award at the Arctic Change Conference in 2020 are two of her most recent accomplishments.
In April, Matthes moved to Quebec City to start a position as a postdoctoral fellow in the Takuvik International Research Laboratory at Unviersité Laval, where she will continue to study Arctic science.