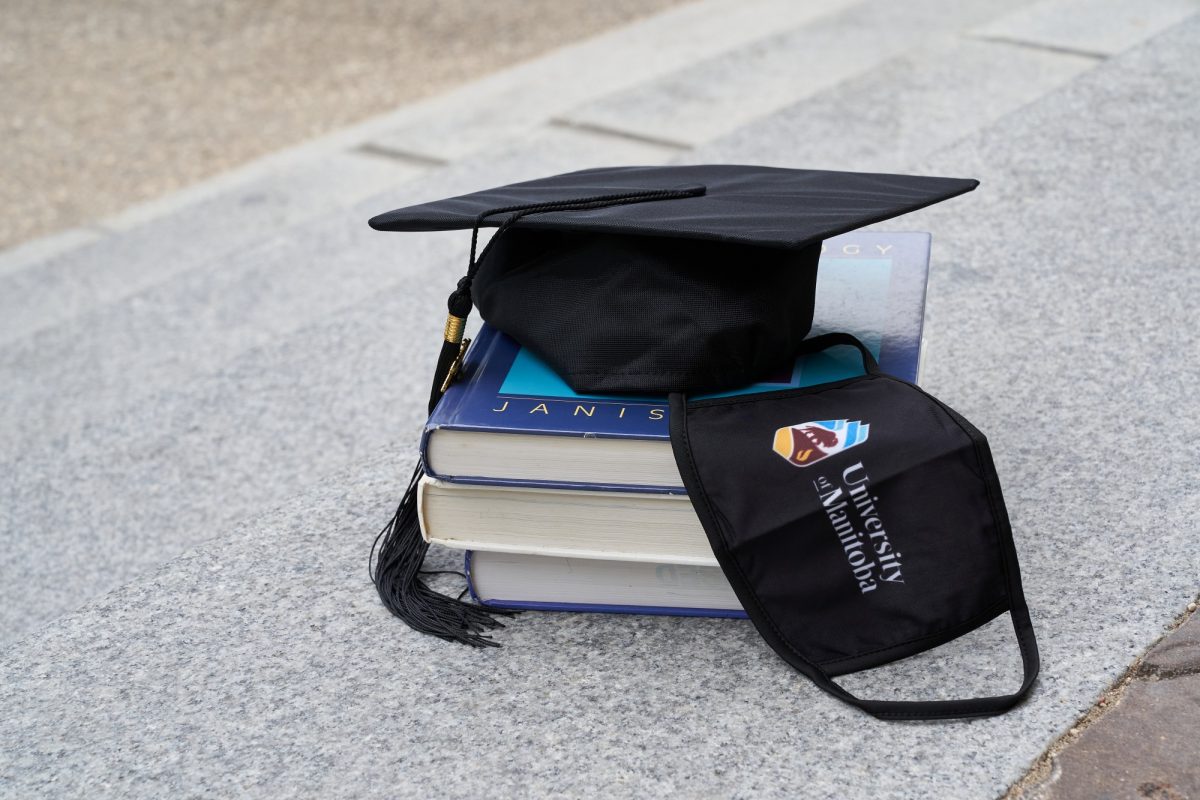 Spring Convocation: Meet the class of 2021 (part 2)
June 11, 2021 —
Meet some more of the incredible members of the University of Manitoba's class of 2021. These students have shown resiliency and strength, and are positioned to shape our world like no class before them. Meet the first group here.
They will graduate during Spring Convocation, June 15-17, on UM's new virtual event platform. Congratulations to all of our grads!
Faith Campos, Faculty of Architecture
Graduating with a bachelor of environmental design, Faith Campos found a field that allows her to incorporate creativity into her professional career. Most importantly, she takes pride in embracing Indigenous culture and finding more meaningful connections to her identity through her projects. She never fails to communicate who she is through her work within and outside her studies.
"Learning the history of Indigenous peoples in Canada allowed me to become passionate for helping my people," Campos says. "I have learned to become truly proud to be an Afro-Indigenous person and I hope to pass this love on to future generations."
She was a member of the Indigenous Design and Planning Student Association where she was able to fuse two parts of herself – her studies and Indigenous roots – and share it with other students who may have similar stories.
Her support system has been instrumental to her personal and professional growth. Her determination to be even better than yesterday comes from her parents, and attending ceremonies with the community has been an invaluable source of light and guidance. Ready to take on the world, Campos is eager to start her career and is eventually planning to pursue graduate studies.
Lia Wright, Faculty of Education
After 14 years as an engineer, stepping into her daughter's preschool classroom to deliver a presentation on her career was the gateway to realizing how much Lia Wright enjoys teaching. She developed a wacky scientist character to introduce the class to some basic ideas of S.T.E.M., and this one presentation developed into multiple shows at schools in both Winnipeg and Calgary
Wright's volunteer work ignited a love for something bigger than herself. "Teaching children about science early on in their lives is an excellent way to ignite an interest in S.T.E.M. I could see a love for science brewing in their eyes and I walked away from those experiences feeling incredibly fulfilled," she says.
Making a momentous career change was scary, but this decision has been her most rewarding leap of faith yet. She is graduating with a bachelor of education from the After Degree Program before going on to start in a new position as a math and science teacher at a French immersion school.
The teamwork and perseverance that it took to make the last few years a success is not lost on Wright. She credits her family – her husband, two children, parents, and in-laws – for their unwavering support, excellent sense of humour, and understanding of her desire to succeed.
Braden Ganetsky, Price Faculty of Engineering
Braden Ganetsky's decision to pursue a bachelor of science in mechanical engineering stems from his high school hobbies of experimenting with 3D CAD software and 3D printing. In addition to completing three summer co-op terms in the industry, he has been the Team Lead of the WE (Wind Energy) Design team. He also actively served on the University of Manitoba Engineering Society (UMES), the faculty's undergraduate student council, throughout his time in university. He held the well-deserved position of Senior Stick of UMES this past year.
Ganetsky reflects on the community involvement in student life as one the most memorable parts of the last five years: "The university experience is drastically better with a community, so I try my best to learn how to engage other people and make others feel welcome. Regardless of what program someone is studying, we are all just looking to find meaning in the world."
Even though the past year has looked different due to COVID-19, Ganetsky has been able to stay connected with his peers while pressing through the final stretch of his undergraduate studies. He recently began working from home for his first post-graduation position.
Hilary Ransom, Asper School of Business
While attending high school at the Stonewall Collegiate Institute, Hilary Ransom took part in the SHAD summer program through which she toured university campuses across Canada. Being introduced to the world of business at Dalhousie University in Nova Scotia was the catalyst that led Ransom to the Asper School of Business.
As an accounting major, she revels in working with the data that guides business decisions and she is now in the process of getting her designation as a Chartered Professional Accountant.
Being recognized for her accomplishments is not new to Ransom. She was named a University of Manitoba Leader of Tomorrow scholar which not only honoured her previous work and efforts, but also enabled her to be an even more active member of the university community. In 2018, she was then named the Co-op Student of the Year.
One of her most remarkable extracurricular projects is co-creating ANEW, the Asper Network of Empowered Women, with her friend and colleague. The group provides a supportive environment for women in the business community and celebrate its ongoing diversification.
Ransom encourages all students to gain new experiences, take advantage of every opportunity, and embrace all possibilities as an important part of growth: "My university experience has led me down paths I never imagined. Trust your intuition and believe in yourself."
Dennis Nenanya, Rady Faculty of Health Sciences
Dennis Nenanya graduated with a bachelor of dental surgery from the University of Lagos in 2001 and went into a residency program in general dental practice in Nigeria. In 2013, he received a diploma in dental assisting from Calgary's KDM dental college. This year, Nenanya's postsecondary journey will culminate in his degree as a doctor of dental medicine. In a discipline with many specialties, he is most fascinated by operative prosthodontics, oral surgery, pediatric dentistry and community dentistry.
Attending the University of Manitoba was a vital step toward his goal of practicing dentistry in Canada. Nenanya commends the unique, hands-on undergraduate program that has been known to equip UM students for success in this field. He has supported other aspiring dentists in the program as a teaching assistant, and by helping dental students in laboratory sessions.
His work ethic has resulted in many awards. He is most proud of receiving the 2020-2021 Dr. Lawrence Stockton Scholarship as he entered his final year of the International Dentist Degree Program.
From small gestures in the form of short motivational notes to sharing the responsibilities of parenting three young children, Nenanya is grateful to have his wife's unconditional support and understanding over the past two years, and even more so during the major changes in their lives caused by COVID-19.