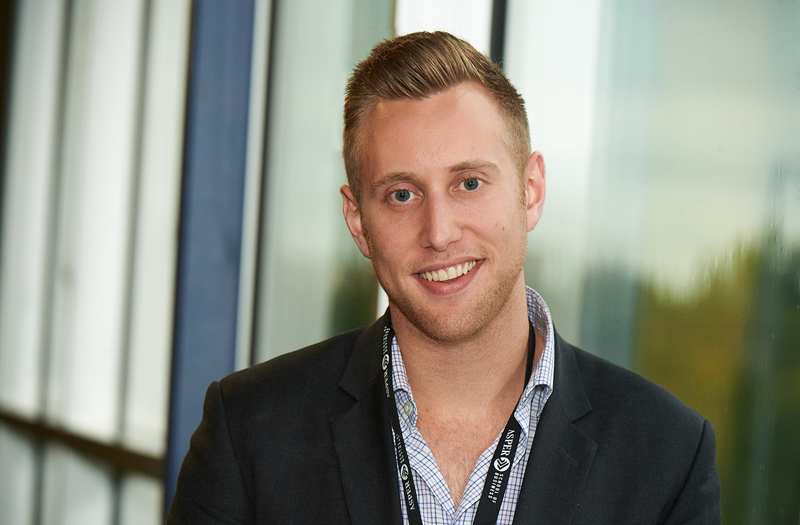 Asper Entrepreneur: Bryce North
January 6, 2015 —
Bryce North is one of the co-founders and CEO of AdVolve Media and a graduate of the Asper School of Business. AdVolve Media is a game changer for advertising in the digital world. Their Mirage Mirror is an interactive mirror that displays customized advertisements in restaurants, bars, malls, sports arenas and stadiums. The company recently competed in the Get in the Ring competition for North American start-ups and made it to the final round. Bryce took some time to answer some questions about entrepreneurship, and below are his insights.
What's the best advice you have for aspiring entrepreneurs?
Always be pitching and networking. You will be amazed at how many people want to help and how well connected most people are. Your idea is never too early to share and if you are afraid of others stealing, you will honestly get nowhere.
Where did you graduate from/what was your major?
I graduated from the Asper School in Entrepreneurship and Marketing.
What motivated you to be an entrepreneur?
I have always wanted the universe to know I existed. I have this passion to create an idea or brand that is recognizable, successful, and will encourage others to want to succeed. My creative mind and high risk tolerance keeps me dreaming and always looking for new opportunities. Overall, I want to be influential to others and be known for my successes.
What was a mistake that you learned the hard way?
I learned two things the hard way. One was that I should have worked for a start-up and learned the tricks before starting my own. This would have saved me a couple years of trial and error. Also, your product or idea will never be finished. Start selling it right away and make the changes the market place demands for. It will not make a difference if your idea is partially complete. Sell the final dream.
What's the most important thing you do every day?
Stay motivated! Entrepreneurship is a roller coaster through hell and you will go through many major rock bottom moments where you want to quit as it seems like your start-up is about to fail. Controlling that emotion, having a vision on your end success, and a lot of motivation and drive from your team will push you to make that happen.
Where do you see your business going in 2-5 years? 
My goal as an entrepreneur is to build business to sell. I plan on selling Advolve Media in that time frame and if I am not closer to my goal after a few more years, we will need to reevaluate and change what we are doing or move on.
Stay tuned for more entrepreneurs!
Find out more about the Stu Clark Centre for Entrepreneurship on Facebook, Twitter and Instagram.