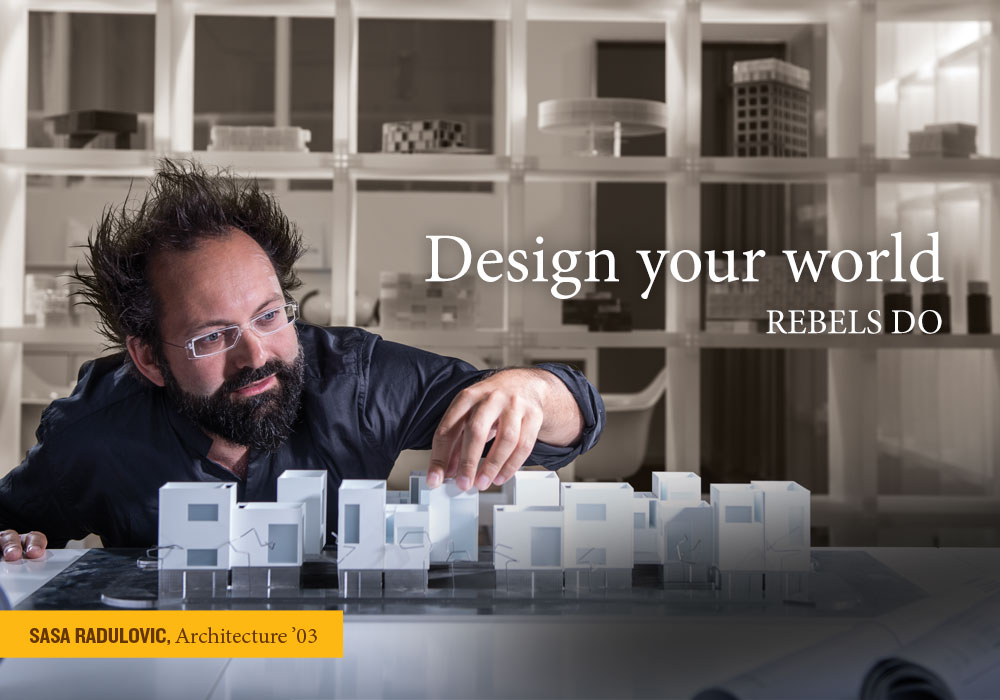 Sasa Radulovic is compelled to challenge the uninspired
October 17, 2014 —
Architect Sasa Radulovic is compelled to challenge the uninspired. He believes that every space deserves the opportunity to solve a problem and provoke a reaction. At the University of Manitoba, Sasa learned the principles of architecture and discovered a way to be different, to be bolder. With each project, he pushes the boundaries of expectation and makes a statement that is uniquely his own.
Design your world.
---
This is part of a collection of stories that brings attention to the trailblazers who make up the University of Manitoba alumni community; their groundbreaking work and their incredible impact on Manitoba and the world.
Starting this week, these stories will be seen in airports, newspapers and on billboards across the country as part of the newest evolution of our Trailblazer campaign.
To explore more stories, visit www.umanitoba.ca/trailblazer