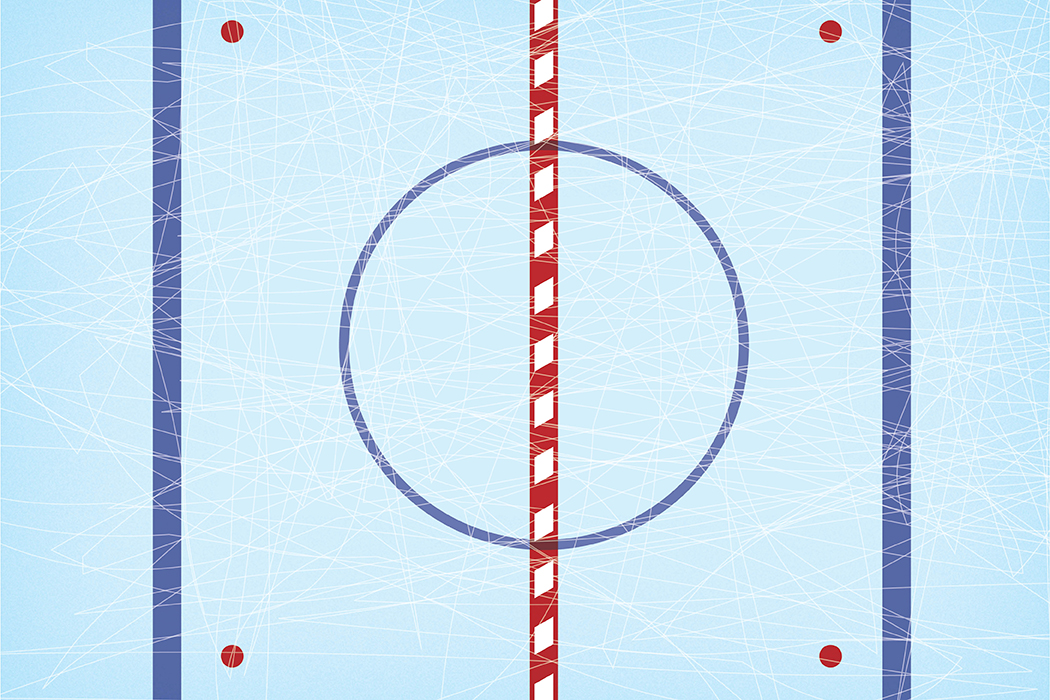 Safeguarding Sports Heroes
October 6, 2014 —
When you think of Canadian sports dynasties, teams like the Montreal Canadiens and Edmonton Oilers probably come to mind.
But another legacy is also in fruition–this one involving athletic therapists who trained at the U of M.
Not only do our graduates work in an array of plum pro leagues in both Canada and the U.S., they dominate the local pro-sports scene.
The list includes the top athletic therapist posts at the Jets, Blue Bombers and Goldeyes, stretches as far west as Calgary (Stampeders assistant athletic therapist Michael Gudmundson [BESS/04]), eastward to St. John's (Ice Caps athletic therapist Alain Chabbert [BKin/08]) and dips down to Philadelphia (Phillies AAA baseball strength and conditioning coordinator Dong Lien [BESS/03], with liberal scatterings in between.
"These kids work hard and they pay their dues," says Jackie Elliott [BPE/88, BEd/90, MSc/96], who directs the U of M's athletic therapy program.
Not to be forgotten in all of this is Jim Ramsay [BPE/87]—the man who has twice helped the Canadian men's hockey team win gold at the Olympics, most recently in Sochi.
As the head athletic trainer of the New York Rangers, Ramsay has run an informal internship for U of M students. The visits have been influential in giving students a taste of what it's like to work in the big leagues.
"This is kinda corny, but I wanted to give something back," says Ramsay. "It's a unique opportunity, I think, for a young student to come to New York, number one, and then on top of that be behind the scenes with our team and our medical team and see how it functions on a day-to-day basis."
Although the internships have been on ice for a few years, Ramsay says he's committed to having more students in the future.
"If I'm here, it'll start up again!" says Ramsay.
That sense of dedication isn't unusual among athletic therapists working for professional sports teams. Head therapist Alain Couture [BESS/05] typically starts his job with the Bombers at 5:30 a.m. and heads home around 4 p.m.; game and training camp days last even longer.
"I think other therapists who work in professional sports definitely have an appreciation of the workload," says Couture. "It's a huge demand looking after professional athletes."
"There's nothing a pro athlete wants more than to get back to playing," says Rob Milette [BESS/02], who leads the Jets' seven-member training staff, which includes fellow U of M alumni Brad Shaw [BESS/04] and Mark Grehan [BESS/04]. "They're always pushing hard, they do exactly what you tell them to do. Just their motivation factor to me is a huge difference."
Milette was in his third year of university when he interned for Ramsay in 2001. He says he and colleague Paul Ayotte [BESS/02] (now head athletic therapist for the Toronto Maple Leafs) spent a week observing, assisting…and yes, gawking at Eric Lindros, Mark Messier and Mike Richter.
"It definitely confirmed that this is what I wanted to do for a living," he recalls.
Milette, like Couture and the Bombers, has returned the karma by taking in his own U of M athletic therapy students for training. Elliott calls these unofficial internships her 'grassroots feeder program.'
The Winnipeg Goldeyes have, too, hosted and hired U of M athletic therapists over the years. Winnipegger Dong Lien previously interned and worked for the team before joining the Phillies, who won the 2008 World Series.
"Every kid, if you ever loved baseball or you imagined being a baseball player, you'd want to be at the major league level," says Lien.
Lien played left field for the Elmwood Giants but realized when he graduated from high school that his baseball career wasn't to be.
"I didn't want to leave the game, I wanted to still be involved," he says. "I found that athletic therapy was the best direction to go in if I wanted to pursue baseball."
There is, of course, a snag when you make it in the pros. It's called the homecoming game. Ramsay knows all about it. Getting his Rangers ready to play against the Jets in Winnipeg isn't much different from any other game. Having to pay for his personal fan base will be, however.
"It's expensive for me to buy tickets for my entire family and friends that are there," says Ramsay. "My wife's Am-Ex bill better be a little bit lower so I can afford tickets in Winnipeg."