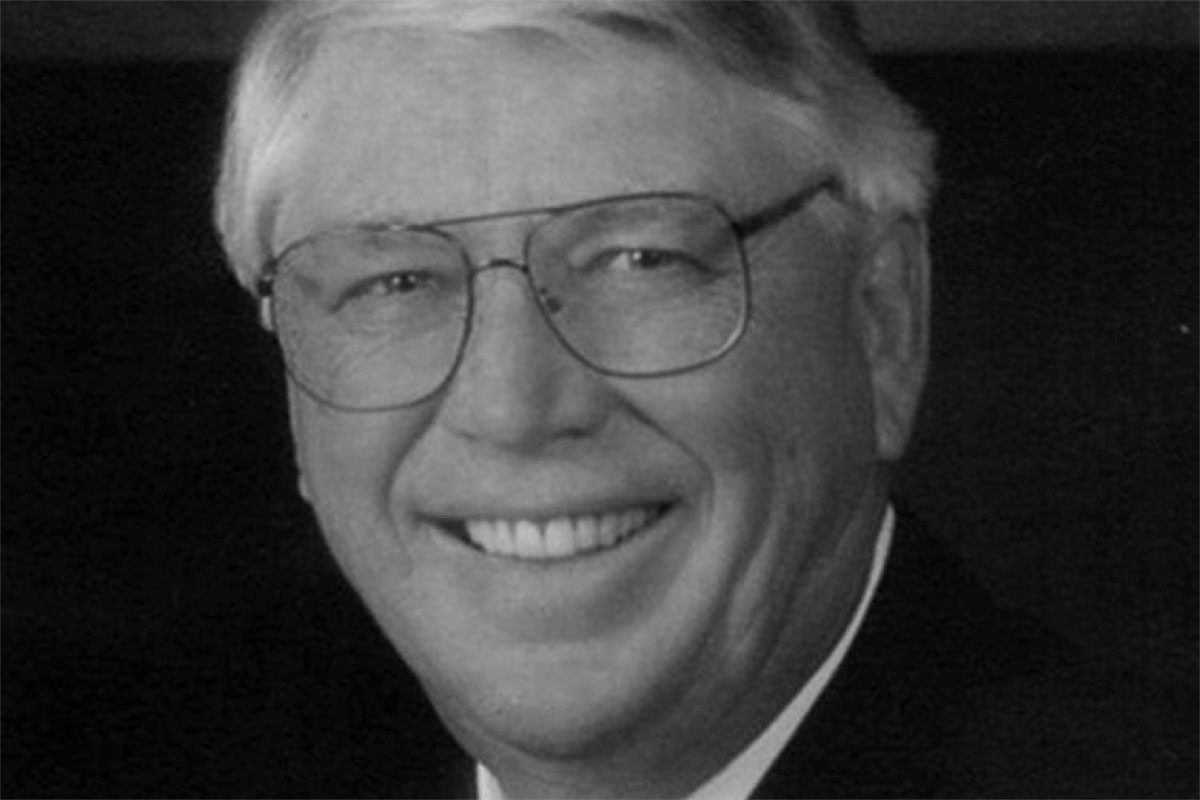 F. Ross Johnson, alumnus and business executive, dies at 85
January 3, 2017 —
On Dec. 29, 2016, the University of Manitoba lost one of its most notable alumni, colourful business leader and entrepreneur F. Ross Johnson [BComm/52, LLD/96].
Born in Winnipeg in 1931 to parents of modest means, Johnson graduated from our Faculty of Management in 1952 and, as an accountant, rose in the ranks of Canadian business, eventually becoming president and CEO of tobacco and food giant RJR Nabisco, one of the world's largest and most profitable companies.
His bold bid to take RJR private in 1988 led to a fierce struggle that resulted in the largest corporate takeover in history, with Kohlberg Kravis Roberts & Company paying $25 billion for RJR—at the time the world's highest price ever paid for a company.
The bitter competition was documented in the 1990 best-selling book, "Barbarians at the Gate: The Fall of RJR Nabisco" by Wall Street Journal reporters Bryan Burrough and John Helyar. Subsequently, a movie of the same name was produced for HBO and starred Hollywood actor James Garner as the flashy Johnson.
In later years, Johnson headed his own private investment company, RJM Group, Inc., based in Atlanta, Georgia. He honoured his alma mater by establishing the F. Ross Johnson Professorship in Marketing and the F. Ross Johnson Fellows Program in Marketing at the I.H. Asper School of Business, as well as by supporting new buildings on campus.
"Dr. Johnson left a lasting legacy at the Asper School of Business through his contributions. Our students and faculty have greatly benefitted from his support for our school," said Michael Benarroch, dean of the I.H. Asper School of Business.
The University presented Johnson with an honorary doctorate in 1996. An Officer of the Order of Canada, Johnson also received international awards, including the United States Silver Medal of Patriotism and France's Versailles Award.