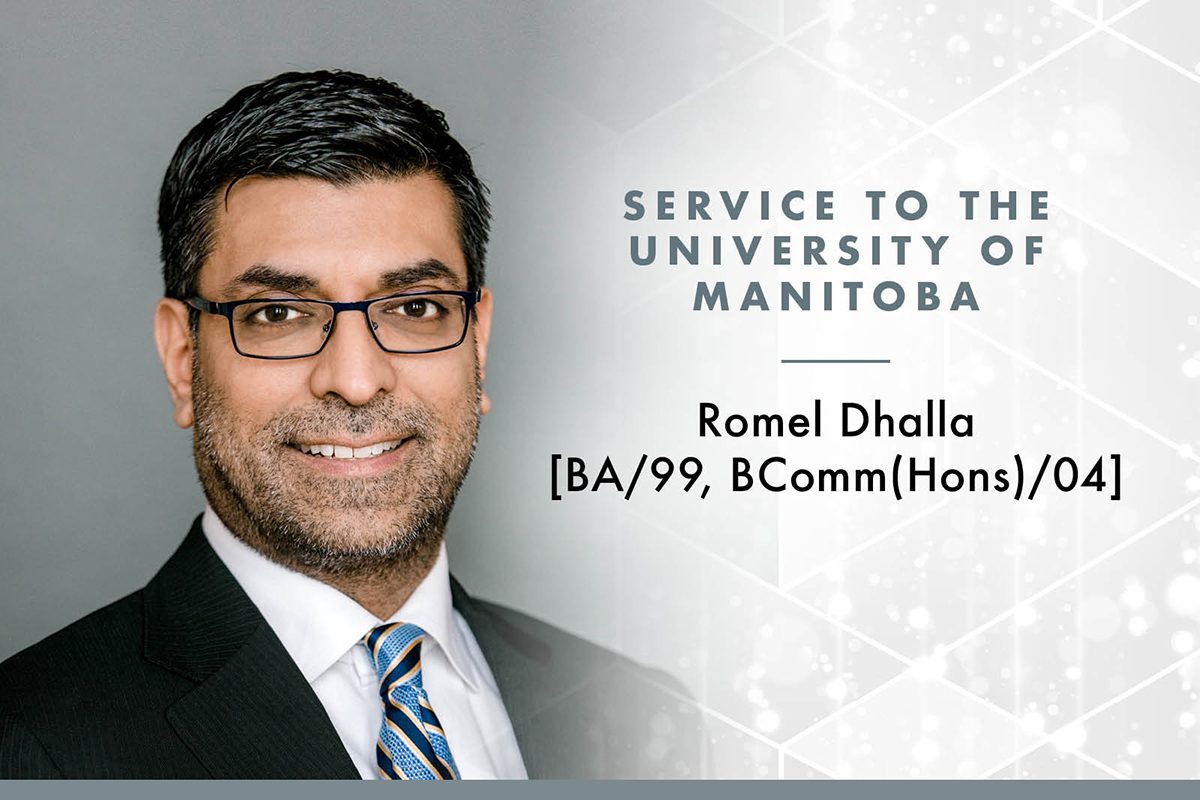 Romel Dhalla: 2019 Distinguished Alumni Award Recipient for Service to the University of Manitoba
February 19, 2019 —
The recipients of the 2019 University of Manitoba Distinguished Alumni Awards are graduates who are outstanding in their professional and personal lives. These honourees encompass a wide range of achievement, innovation and community service and inspire fellow alumni, current students and the community.
Even during his days as a student at the U of M, Romel Dhalla [BA/99, BComm(Hons)/04], was a passionate supporter of his alma mater. He founded the University 1 Student Council, lead a campaign for an award for student leadership and was a tireless champion of many important causes at the U of M. But the involvement and dedication of this two-time alumnus didn't stop there. He was elected by alumni to serve on the University of Manitoba Board of Governors. He served for nine years where his advocacy of the U of M in the community, on campus and in the eyes of government contributed greatly to the betterment of the university.
The University of Manitoba will recognize the 2019 Distinguished Alumni Award recipients for their outstanding achievements and contributions at the Celebration of Excellence gala on Wednesday, May 8, 2019.
Tickets are $85 and can be purchased online or by calling Alumni Relations at 204-474-9946, or toll free in Canada, 1-800-668-4908.