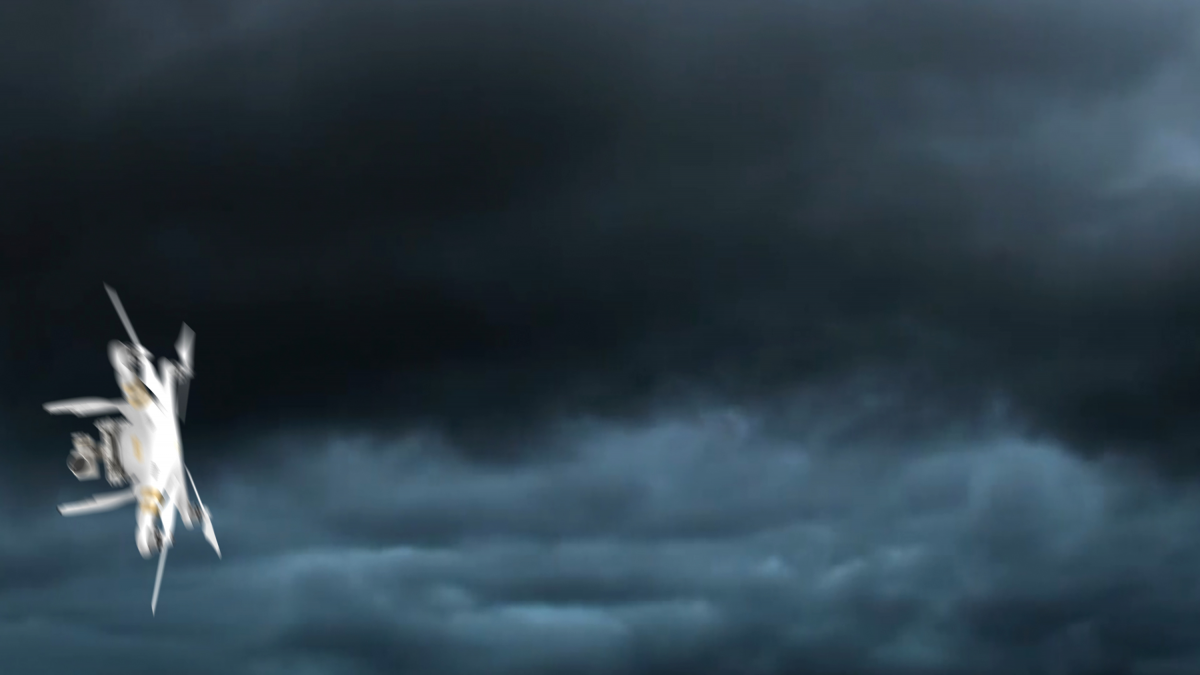 Reva Stone's exhibit explores the drone phenomenon
January 29, 2019 —
Winnipeg artist and recipient of the U of M's 2017 Distinguished Alumni Award, Reva Stone will present erasure a series of three works, Falling, Atomic Bomb, and Erase in the School of Art Gallery from Feb. 7 – April 26.
The works are a critique of the integration of drone technologies into society. "Since I began working on this installation in 2015, I began to notice that news items about drones, that once included collateral damage, changing nature of war, transgression of national boundaries have all but disappeared from media reportage – almost as if they have been erased," says Stone.
Her exhibit explores how private citizens may see drones (unmanned aerial vehicles or UAVs) as recreational devices – like remote-controlled toy airplanes; researchers may view them as a means of acquiring aerial photographs of sites otherwise too difficult access; and businesses may view them as a new means of parcel delivery. However, UAVs can also be used for carrying out more nefarious objectives, such as spying or deadly airstrikes. These actions are often performed on behalf of governments, and may, intentionally or otherwise, involve innocent citizens.
Stone invites her audience to consider how the capabilities of such technology may be turned against citizens, and how governments might, and do, get away with employing them in the name of patriotism in ways that ultimately test the ethical and moral values of its citizenry. With news cycles moving so rapidly, the reports of deadly events quickly fall from memory, seemingly erased from public consciousness.
Reva Stone's work is concerned with an examination of the mediation between our bodies and the technologies that are altering how we interact with the world. She is a celebrated local artist who has received many awards. Not only is Stone a recipient of U of M's Distinguished Alumni Award, she has also been awarded with the 2015 Governor General's Award in Visual and Media Arts and received an honorable mention from Life 5.0, Art & Artificial Life International Competition, Fundación Telefónica, in Madrid, Spain. Her work has been shared widely in Canada, the US and Europe, has presented at symposia and has been published in journals such as Second Nature: the International Journal of Creative Media.
Stone continues to give back to her alma mater. Students from the School of Art had the fortunate experience to interact and learn from the artist this fall as Stone took on 10-week artistic residence in the school. During the residence, Stone engaged with students individually and in groups, through studio visits, public talks and classroom visits.
erasure runs from Feb. 7 – April 26 in the School of Art Gallery, 255 ARTlab, 180 Dafoe Road. The gallery is open to the public from 10:00am – 4:00 p.m. Monday to Friday, and closed on statutory holidays.
An opening reception for the exhibit will be held Feb. 7, 4:30 – 6:30 p.m.
Reva Stone will lead a public guided tour on Thursday, March 14, 12:00 p.m.
The School of Art Gallery acknowledges the support of the Canada Council for the Arts for making this exhibit possible.
For more information visit:
umanitoba.ca/schools/art