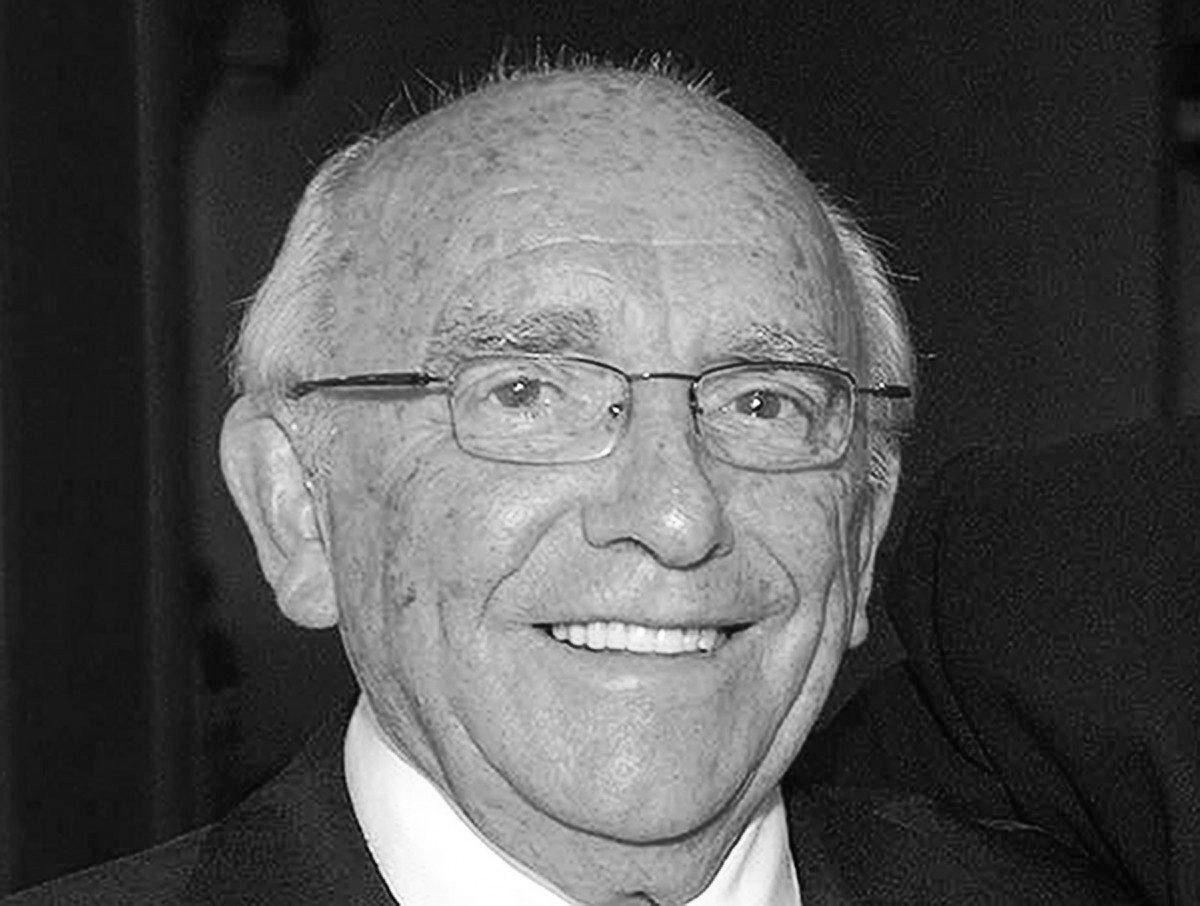 Remembering Arnold Frieman: entrepreneur, alumnus, philanthropist
April 9, 2019 —
Arnold Frieman [BA/60, LLD/18], Hungarian-born Holocaust survivor and retired president of Western Canada's largest independently owned electronics store, died on April 5. He was 90.
In 1961, married with a child on the way, he used his entire savings of $5,000 to buy a small television store in Winnipeg. Today, Advance Electronics is a multimillion-dollar operation with 170 employees.
Frieman, a member of the Order of Manitoba, shared much of his success with the community, donating large sums to the University of Manitoba, Royal Canadian Air Cadets, Manitoba Conservatory of Music, and various Jewish causes. When the Royal Winnipeg Ballet was shopping for a portable sound system but could not afford the price, he bought it for them.
"Mr. Frieman believed that one of the joys of success was the ability to give back," said Dr. David Barnard, president and vice-chancellor of the University of Manitoba. "He and his wife Myra supported the University of Manitoba and many other organizations ranging from iconic arts groups to small, grassroots causes. Their inclusive style of philanthropy encouraged and fostered creativity and kindness."
Frieman advanced education, business, the arts, and social justice in his adopted city. As vice-president of programming for the Winnipeg Symphony Orchestra, he helped bring tenor Luciano Pavarotti to Winnipeg in 1975. He created a university scholarship for student exchange between Manitoba and Hungary; and in recent years, he and his wife Myra were among the first in the Jewish community to assist Sudanese refugees.
Helping others came easily to Frieman, who was on the receiving end when he came to Winnipeg at 23 with no English and little money. Born in Sátoraljaújhely, Hungary, in 1928, to Orthodox Jewish parents, he survived the war only because he was at high school in Budapest when his family was rounded up in and taken to Auschwitz concentration camp in Poland. He returned home to try to save them but was too late; both parents, two brothers, and a sister died in the camp.
Frieman himself escaped from a forced labour camp in Russia and was taken after the war to Oslo, where he studied electronics. After a year with the Israeli Air Force during the Arab-Israeli War of Independence, he returned to Norway and chose to start a new life in Canada's "Wild West" that he had imagined as a child.
He arrived in Winnipeg in 1951, whereupon a local Jewish family took him in and helped find him a job repairing car radios. Frieman, who already spoke four languages, learned enough English to enter university. A friend, Jewish philanthropist Minnie Heft, gave him $1,000 towards his education; he paid the rest of his way by repairing car radios he scooped up from U.S. wrecking yards and reselling them out of the trunk of his car.
Shortly after graduating with a BA in Psychology, he bought Advance Television Service, finding his calling as an entrepreneur. Frieman won a national retail excellence award and, in 2002, was named Manitoba Business Magazine's Entrepreneur of the Year. He leaves behind his wife Myra and two daughters.