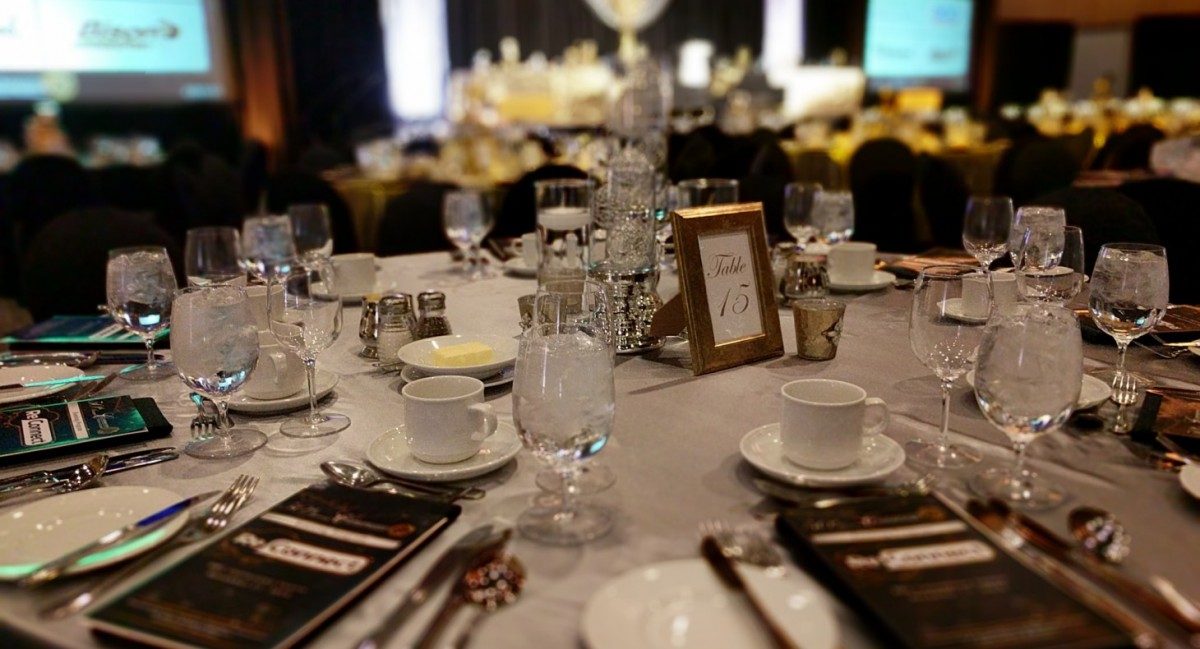 Reflections on "ReConnections"
November 28, 2016 —
The annual Business Banquet is one of the Asper School of Business's premier events, bringing together students, faculty, high-profile guest speakers, and members of Manitoba's business community.
And it's entirely organized by Asper students.
This year's Business Banquet celebrated the event's 50th Anniversary. It took place Thursday, November 17, 2016 at RBC Convention Centre Winnipeg. The theme of the banquet was "ReConnect" – an invitation for business students and members of the local business community to forge meaningful relationships with themselves, each other, and their community, and to strengthen the bonds linking the past, present, and future.
Andrew Smith, Digital Coordinator of the Commerce Students' Association (CSA) and member the 50th Annual Business Banquet planning committee, recapped the event on the CSA blog, reflecting on not only the banquet itself but a Q&A prior to the banquet with keynote speaker Matthew Corrin, founder and CEO of the Freshii restaurant chain, and a fireside chat after the banquet with Asper alumna and former CSA president Jaysa Toet [BComm(Hons)/14].
Andrew says,
In its semi-centennial year, the Commerce Students' Association had the opportunity to welcome back 40+ Asper Alumni to this event, in addition to 300 students, 130 corporate sponsors, and numerous special guests.