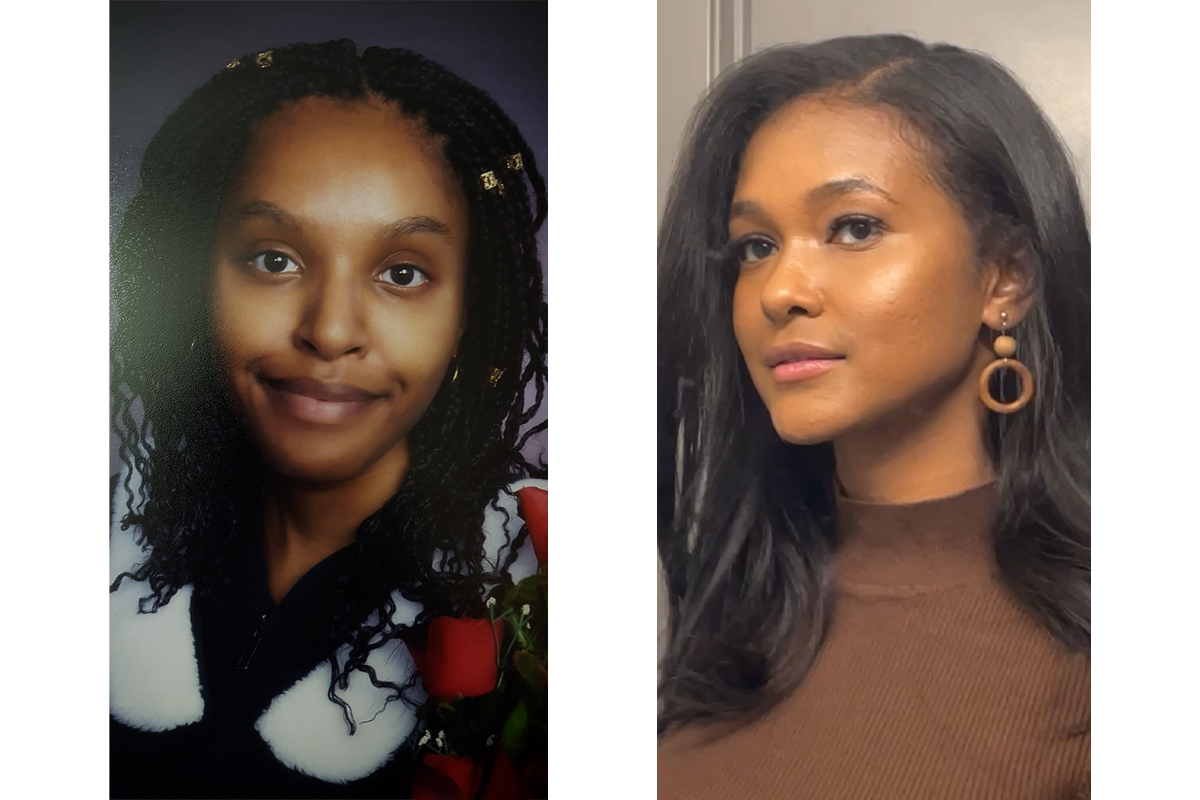 A Lasting Impact
First recipients of a new alumni scholarship look to follow in donor's footsteps
February 24, 2023 —
UM alum David Sowemimo [BA(Adv)/08, JD/15], created a new entrance scholarship in 2021 with the intention of supporting Black students to pursue a career in law. It is the first scholarship of its kind at the University of Manitoba.
Decreasing the financial burden while starting a degree in law can relieve a great deal of stress and allow students to focus on their studies. The first recipient, Keza Uwitonze, was awarded the Sowemimo Scholarship in 2021 and is now in her second year of the juris doctor program at the Faculty of Law. Thanks to the financial support of this scholarship, she is looking forward to a successful law career that will allow her to give back to the marginalized community.
"It's partially because of the scholarship that I didn't have to take out a student loan in my first year. With all the stressors of law school overwhelming me, I'm glad that there wasn't a financial burden weighing down on me as well," says Uwitonze.
The second student to receive the scholarship, Meseret Alem, started her first year with the Faculty of Law in 2022. At first, she was hesitant about applying to law school because she didn't have enough money, but she says receiving this scholarship and from a successful Black lawyer and the Robson Hall Bursary has made a massive impact for her as she begins her own law journey.
"I don't think there are enough Black specific scholarships at the University of Manitoba and that is something that I am hoping will change in the near future. I intend eventually to establish something at Robson Hall as well," says Alem.
As Black History Month concludes, it is vital to ensure that more Black members of the law community will help encourage further pursuits by Black students. Both Uwitonze and Alem are inspired by Sowemimo's support for their community and hope to follow in his footsteps one day by giving back to the next generation of Black law students.
"If we open the field for more scholarships for specifically marginalized people, the end result is a higher percentage of representation within the profession. That is the real goal of diversity, equity, and inclusion. That is what I hope to achieve," says Uwitonze.
The generosity of Sowemimo has not only helped to alleviate the financial burden for young law students but has also contributed to the future landscape of the law profession in Manitoba. His goal of a more diverse law profession that can serve the marginalized population is now a shared goal of these students as well.
"I'm delighted to see the impact that the scholarship is having on law students at the University of Manitoba. Keza and Meseret's respective journeys and experiences exemplify the reason for starting this scholarship in the first place. I can't wait to see where their legal careers take them," says Sowemimo.
The David Sowemimo Law Entrance Scholarship will be awarded next in the 2023-24 academic year. Application information for students can be found here. Those who wishing to make a donation to the scholarship can do so by clicking here.
Whether you are supporting health as a human right, advancing reconciliation and promoting Indigenous achievement, climate change research, or transforming the learning experience, you are making the world a better place.
Read more in our Gratitude Report