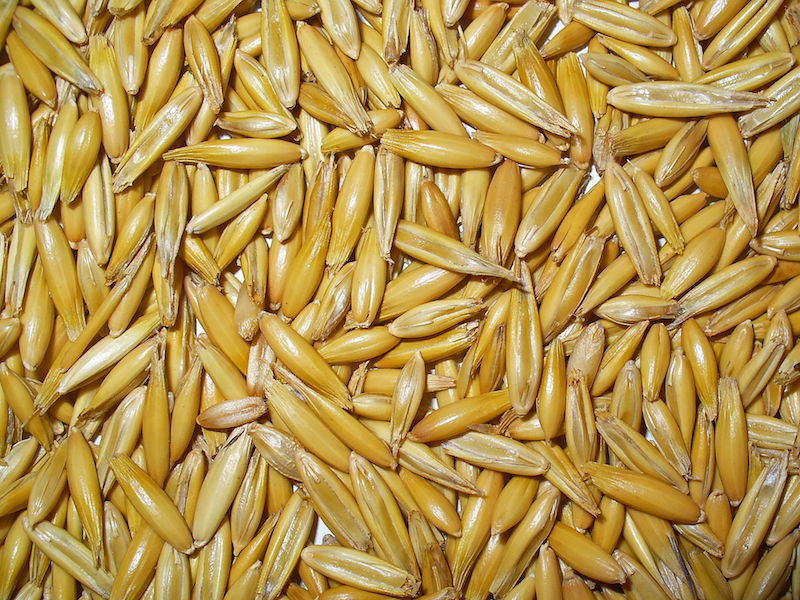 Pioneering crop scientist honoured by national museum
Hall (of Fame) and Oats
January 21, 2015 —
A U of M-trained expert in oats and oat breeding has joined the ranks of Alexander Graham Bell and Frederick Banting as a member of the Canadian Science and Engineering Hall of Fame at the Canada Science and Technology Museum.
Vernon Burrows [BSA/ 51, MSc/53] has spent more than six decades enhancing the value of oat crops to growers—and consumers—in Canada and around the world. During his lengthy career with Agriculture and Agri-Food Canada (AAFC), Burrows has bred an impressive 28 different varieties of the crop—some of them high in protein, others insensitive to day length—tailoring them to unique needs such as feed for high-performance racehorses. Seven of his discoveries came after his retirement in 1996, when he was named research scientist emeritus at AAFC.
The man many call "Dr. Oats" may have saved his best achievement for last—AC Gehl, which was released in 2006.  This hulless or "naked" oat possesses unique characteristics including: an ability to be grown in the cold, be processed more efficiently than covered oats, and be used in gluten-sensitive diets. Today this purebred, non-GMO oat is grown and marketed by a Manitoba farmer as "Cavena Nuda." The oat variety gained exposure in 2009 after an appearance on CBC's The Dragons' Den, where it was pitched as the "rice of the Prairies."
Burrow's contributions extend beyond the lab in Ottawa. For more than a decade, he's served as a volunteer consultant to China, working on a cooperative breeding program to yield an oat variety responsive in the country's high-saline soil and low-water regions. China commemorated Burrow's efforts to help increase their food security and economic opportunities in 2012, when the Baicheng Academy of Agricultural Sciences erected a bronze bust in his likeness.
At 85 years old, Burrows shows no signs of slowing down. He continues to toil in the lab as well as volunteer with efforts in China and at home with the Canadian Celiac Association.