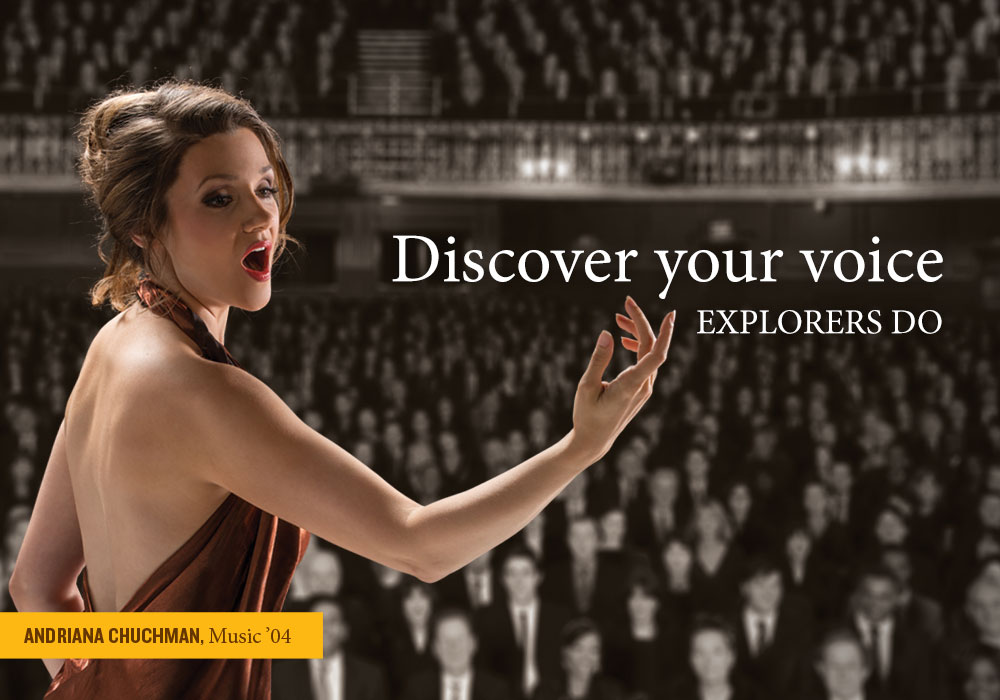 Passion finds direction for Andriana Chuchman
October 14, 2014 —
From an early age, the talent of rising opera star Andriana Chuchman made people take notice. Her determination to discover how high she could soar led her to the University of Manitoba. Here, her passion found direction. Now, with the momentum fuelled by self-discovery and confidence, she is unstoppable. On stages around the world, she wields the power to move an audience to their feet.
Find your song.
---
Discover more about Andriana Chuchman:
Classic 107 FM interviews Andriana Chuchman on making here debut at the Metropolitan Opera
This is part of a collection of stories that brings attention to the trailblazers who make up the University of Manitoba alumni community; their groundbreaking work and their incredible impact on Manitoba and the world.
Starting this week, these stories will be seen in airports, newspapers and on billboards across the country as part of the newest evolution of our Trailblazer campaign.
To explore more stories, visit www.umanitoba.ca/trailblazer