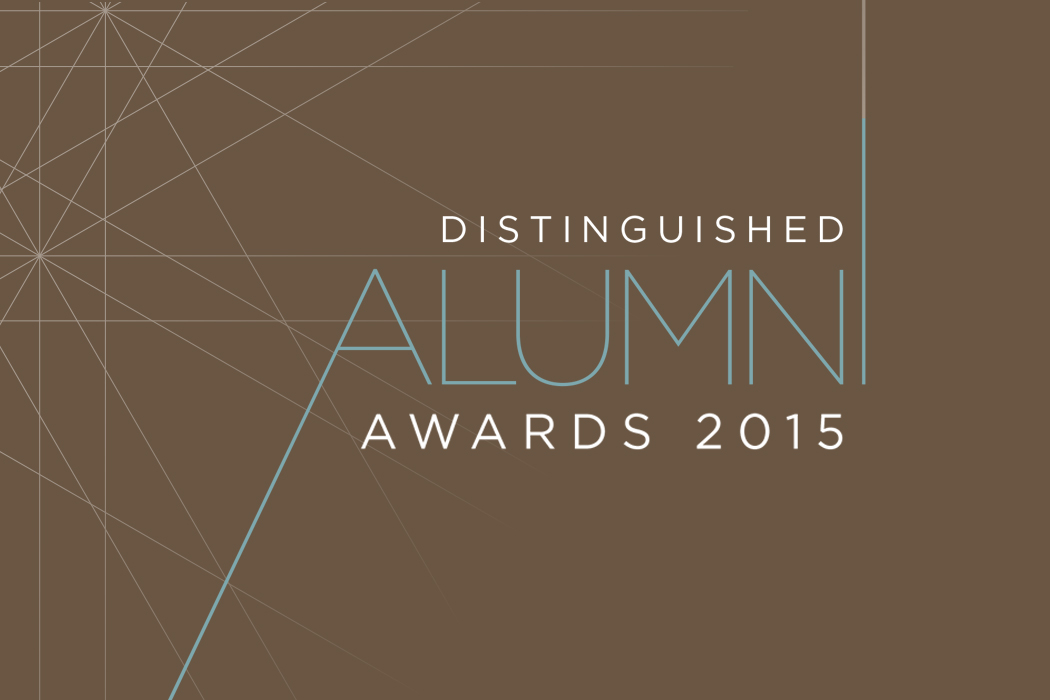 Nominations open for 2015 Distinguished Alumni Awards
Those who inspire and enrich our lives
October 6, 2014 —
Who are the people that change our communities for the better?
They are the entrepreneurs who turn ideas into opportunities. They are the proud citizens who lead grassroots efforts to revitalize neighbourhoods. They are the teachers or mentors who open our eyes to our true passion. What they have in common is the ability to inspire.
Is there someone in your life like this who is also a U of M graduate? If so, celebrate his or her unique contributions by nominating them for a 2015 Distinguished Alumni Award (DAA). Winners will be honoured at a gala celebration on May 12, 2015.
"We are honoured to celebrate alumni who have fostered positive change and touched our lives," says John Kearsey, vice-president (external). "In addition to recognizing a lifetime of distinguished achievement, we want to highlight our young alumni, and those whose extraordinary commitments impact communities here or abroad. Our reach is global, and that is cause for celebration."
This past year, David Matas [BA/1964] received the Distinguished Alumni Award, Lifetime Achievement, which recognizes graduates who are distinguished in their career and in their contributions to society. Nominated for the Nobel Peace Prize but banned from Russia and denounced by China, Matas' outspoken stance on violations of human rights around the world has made him one of the world's leading scholars and advocates of the oppressed.
Among the other four recipients, Chau Pham [BSc/2000, MD/2005, MBA/2013] received the Distinguished Alumni Award, Young Alumni, which recognizes graduates who are 35 years of age or under at the close of nominations. Two years in a refugee camp battling tuberculosis was part of the motivation that led Pham to become a doctor and eventually establish Canadians Helping Kids in Vietnam. She works tirelessly to help children with insufficient medical care.
Until November 18, 2014, the University of Manitoba will be accepting nominations for the following Distinguished Alumni Awards:
For more details and criteria for the various categories, please visit: umanitoba.ca/distinguishedalumni