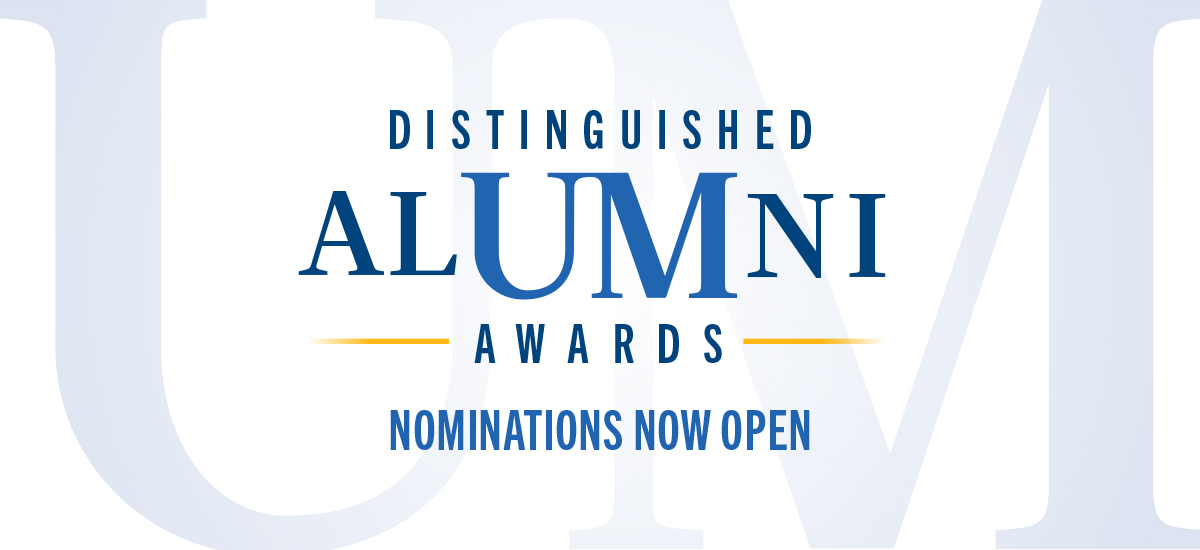 Nominate a UM grad today
Tell us who inspires you by May 17
March 18, 2021 —
Do you know an outstanding alum who deserves greater recognition?
Tell us about a UM grad who inspires you by nominating them for a 2021 University of Manitoba Distinguished Alumni Award.
We want to shine a spotlight on grads who are bold with their ideas and action. These are individuals who are shaping their industry, charting new ground in research, and creating positive change in communities here and across the globe. People like Diana Nicholson [BSc(BioE)/06] who has used her engineering expertise around the world to deliver clean drinking water to developing communities; scientist Gary Wong [PhD/14] who helped discover a treatment for Ebola; Sister Lesley Sacouman [BA/75], who co-founded Rossbrook House and opened the Holy Names House of Peace for immigrant and refugee woman; and Dr. Lorrie Kirshenbaum [BSc/86, MSc/88, PhD/92] whose research has found a way to prevent cells from dying during a heart attack.
Last year, we celebrated alumni who saw new ways of doing things, who overcame, who moved others with their passion and made an impact in the fields of medicine, social advocacy, community leadership, business and law. Their stories are inspiring, and we proudly shared them with the world.
For the second year in a row, multiple recipients may be awarded in the professional achievement, community service and outstanding young alumni categories. One recipient will receive the lifetime achievement award.
Recognize University of Manitoba alumni today! Nominations close May 17, 2021.