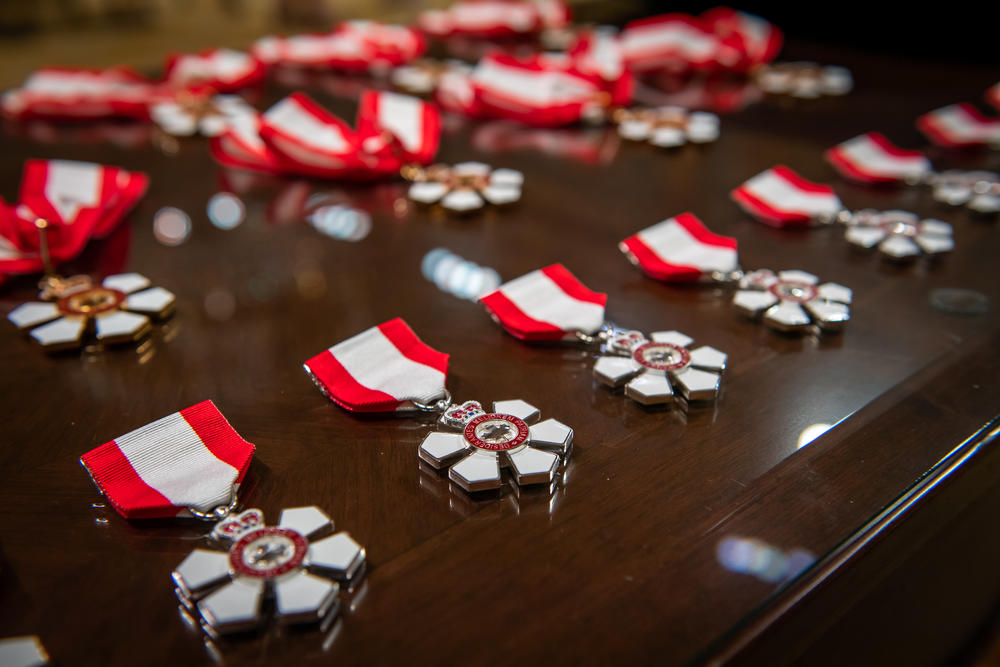 Newest Order of Canada appointees include six UM community members
The Order of Canada is one of our country's highest honours
June 30, 2023 —
Her Excellency the Right Honourable Mary Simon, Governor General of Canada, has announced new appointments to the Order of Canada.
"Today, we recognize individuals who have made an extraordinary contribution to our society," said Simon. "A group of individuals who, through dedication and ajuinnata—perseverance—make our communities and our country better every day."
Created in 1967 by Queen Elizabeth II, the Order of Canada honours people whose service shapes our society, whose innovations ignite our imaginations, and whose compassion unites our communities. The Order of Canada is one of our country's highest honours and its motto – DESIDERANTES MELIOREM PATRIAM – is "They desire a better country".
The new list includes six individuals from the UM community, including alumni, faculty and donors.
NEW OFFICERS OF THE ORDER OF CANADA
Michael N. James, O.C., [MSc/63, BSc(Hons)/63, DSc/10] – Faculty of Science alum honoured for his ground-breaking contributions to the field of protein crystallography.
Dr. Jeffrey Weitz, O.C. – Friend of UM honoured for his outstanding contributions to the prevention, diagnosis and treatment of clotting disorders, and for his leadership in the fields of thrombosis and hemostasis.

NEW MEMBERS OF THE ORDER OF CANADA
Sarah A. Carter, C.M. [PhD/87] – Faculty of Arts alum honoured for her pioneering work on Indigenous history and women's history in Western Canada, as a distinguished scholar, professor and mentor.
Jayanne English, C.M. – UM associate professor, department of physics and astronomy, honoured for her innovative work at the crossroads of science and art, and for making astronomy accessible to all.
Grant N. Pierce, C.M., O.M. [PhD/83] – Rady Faculty of Health Sciences alum and distinguished professor honoured for his contributions in the field of pathophysiology, and for identifying the value of nutraceuticals in the prevention of cardiovascular disease.
Dr. Keith Walley, C.M. [MD/81, BSc(Hons)/78] – Rady Faculty of Health Sciences alum honoured for his innovative and translational research in the field of sepsis and septic shock.