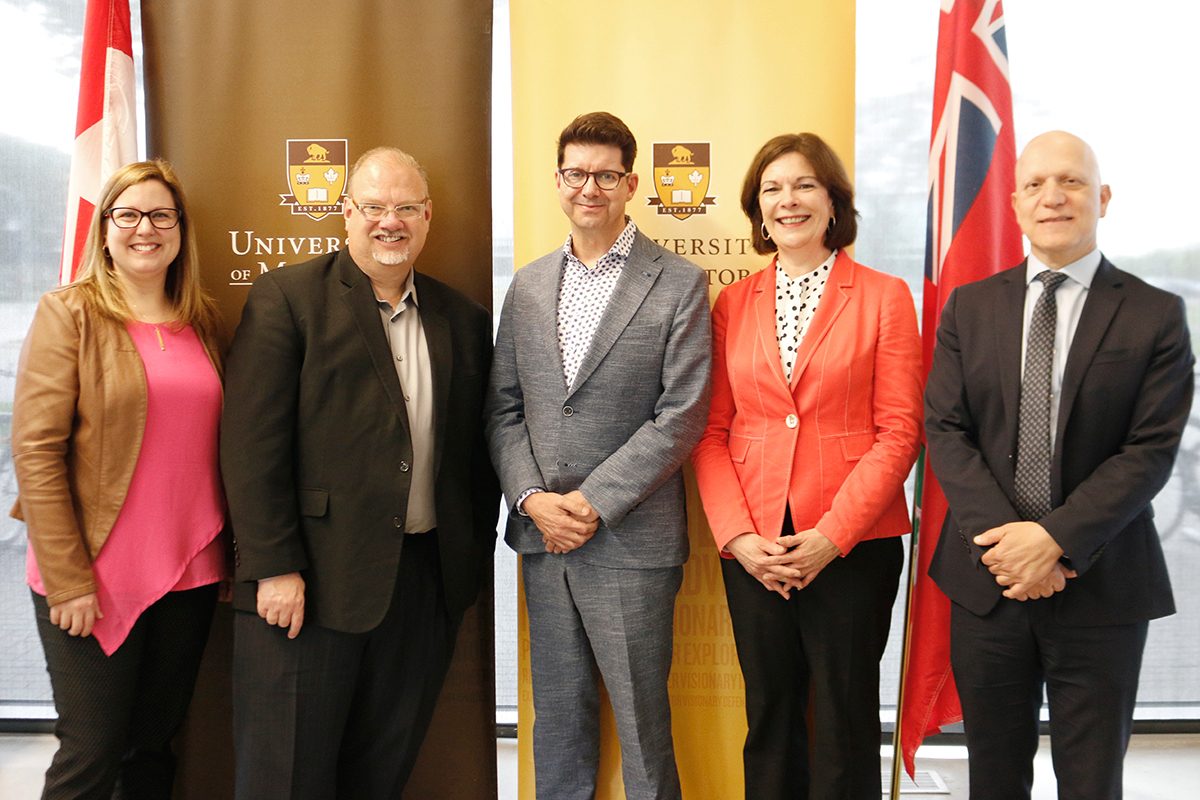 New support for future leaders
Province invests $2.5M in James W. Burns Leadership Institute
June 11, 2019 —
The Manitoba government is investing $2.5 million over 10 years to support the University of Manitoba's James W. Burns Leadership Institute, located in the I. H. Asper School of Business.
Established in 2017 through the Front and Centre campaign, the institute supports undergraduate and graduate students from a number of disciplines, helping them develop leadership knowledge and skills to pursue careers in a broad range of fields. It also provides a knowledge centre for innovative educational programming in leadership and serves as a leadership research hub.
"Thank you to the Province of Manitoba and to all our visionary donors—Power Corporation of Canada, Canada Life, and IG Wealth Management—who have made this transformational investment in our province's future," says David Barnard, President and Vice-Chancellor at the U of M. "This is an exciting opportunity that allows Manitoba to continue to elevate its competitiveness by harnessing the potential of young leaders across all disciplines and program areas province-wide. I am delighted that these talented students will have the opportunity to develop the leadership skills necessary to succeed in the 21st century."
Education and Training Minister Kelvin Goertzen said the government is committed to supporting post-secondary students.
"Our government is focused on ensuring Manitoba students have the education and training they need in order to compete for jobs today and in the future," said Goertzen. "We are proud to support the James W. Burns Leadership Institute, enabling students to access relevant skills and opportunities for employment. Funding provided to the institute supports our goal to develop a talent pipeline that is responsive to industry workforce needs."
"We're pleased to hear the Government of Manitoba shares our companies' commitment to leadership education. This investment to the James W. Burns Leadership Institute will help foster some of the province's brightest young leaders, and benefit our province and communities," said Paul Mahon, U of M alumnus and President and Chief Executive Officer, Great-West Lifeco.
Research at the University of Manitoba is partially supported by funding from the Government of Canada Research Support Fund.