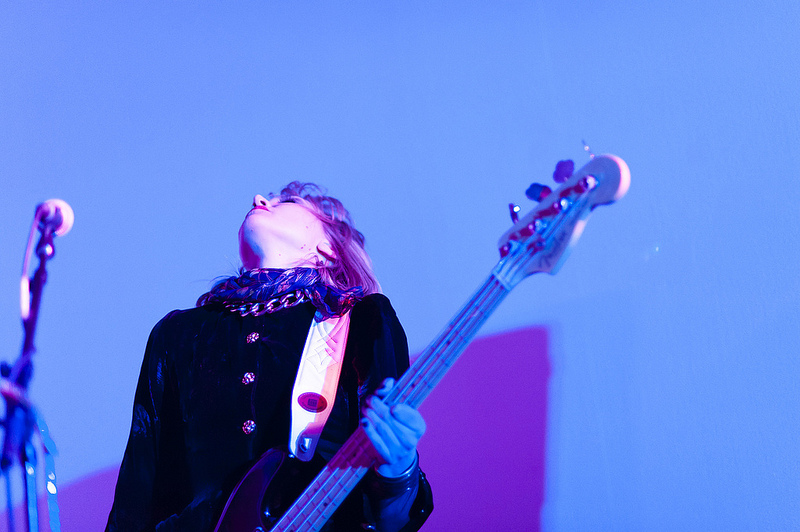 New music and integrated arts festival in its 5th year
March 3, 2014 —
Desautels Faculty of Music alumnus Luke Nickel is a rising star. A number of years ago, the music composition student, who also won the 2011 Emerging Composer award from the Canadian Music Centre, co-founded Cluster, a local interarts festival. Working with fellow alumna Heidi Ouellette, Nickel wanted to "explode the notion of the traditional [music] concert.
"This is really about drawing all the diverse arts together, because Winnipeg has such a great arts community and  nobody was really taking advantage of the relationship they could all have, Nickel said in a Winnipeg Free Press interview in March 2010.
Music composition and theory prof Gordon Fitzell has been highly supportive of his former students' venture and vision. "It is in every way a professional festival, from the clear vision to professional PR to top-notch performances." Fitzell has performed at the festival each year and was named its first guest composer.
"The festival focuses in part on integrated arts — interdisciplinary pursuits. Hence, in addition to musician it feature[s] filmmakers, [dancers] and other visual artists," he said.
Their website describes the festival this way:
Cluster is Canada's most dynamic take on contemporary art and sound. Presenting thought-provoking concerts and an annual core festival in Winnipeg, Cluster is a platform for artists to create, to experiment, and to collaborate. Cluster is propelled by strength found in numbers and the energy created by integrating diverse artistic communities – combining collective mentality with individual sensibility.

Created in 2008 by composers Heidi Ouellette and Luke Nickel, the inaugural Cluster: New Music and Integrated Arts Festival took place in Winnipeg, MB in 2010. What began as a single thread of boundless enthusiasm has evolved into a complex set of ideals and goals. Along with the annual festival, Cluster collaborates with individuals and organizations to create events throughout the year, engaging and enriching both the local and the greater artistic community.

Cluster's programming is unapologetic in its innovation, and unrelenting in its optimism and integrity, forging a new path forward through joyous exploration of endless possibility.