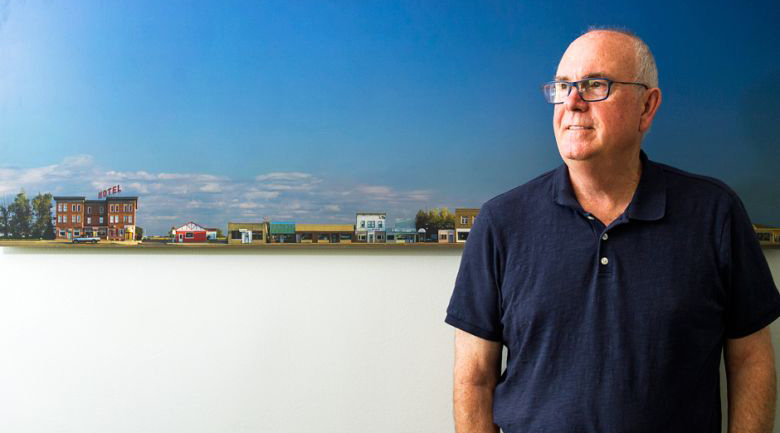 Nationally renowned pollster Angus Reid to speak at St. Paul's College
April 22, 2019 —
Angus Reid, Canada's best-known and longest-practicing pollster, is the 2019 Ignatian Society's Baccalaureate Guest Speaker at St. Paul's College, University of Manitoba. As such, various events will be held throughout the day on Sunday, April 28.
Born and raised in Regina, Sask., Reid attended St. Paul's College in the 1960s, earning his bachelor's and master's degrees in history and sociology, respectively. He then completed his PhD at Carlton University before founding the Angus Reid Group in 1979. (He returned to the U of M in 1996 to receive an honorary degree.)
"Over fifty years ago, I made a decision that had a powerful impact on my life and career. I decided to enroll in a small Catholic, liberal arts college at the University of Manitoba," Reid says. "I know from first hand experience the lifelong value associated with a close-knit community of students and faculty who share a passion for the search for truth – wherever that may take them."
His acumen helped his polling firm grow into Canada's largest research group, asking Canadians about their views on all aspects of our society. Reid sold his business to Ipsos in 2000 and then in 2014 he created the Angus Reid Institute, a non-profit organization dedicated to the advancement of public opinion research in Canada. Strictly non-partisan, the Institute provides data on public opinion in order to enhance and encourage better understanding of issues and trends affecting Canadians.
As a well-known philanthropist, Reid has supported and volunteered for several academic institutions, health related organizations, and international NGOs. For his years of dedication, he has received a Canada Council Doctoral Fellowship, the Entrepreneur of the Year Award for the Pacific Region, and was inducted into the Marketing Hall of Legends.He is also a recognized and respected columnist and the author of the best-seller, Shakedown: How the New Economy is Changing our Lives.
Reid is a member of the St. Paul's College Senior Advisory Panel and a strong supporter of the Arthur V. Mauro Centre (Institute) for Peace and Justice. On April 28th, Dr. Angus Reid will be honoured as the 2019 Ignatian Society's Baccalaureate Breakfast guest presenter. Previous speakers include Mr. Michael C. Burns, Mr. Jeremy Semchyshyn, and Dr. Arthur V. Mauro.
To register your attendance to the St. Paul's College Baccalaureate celebrations please go online or call 204-474-8575.