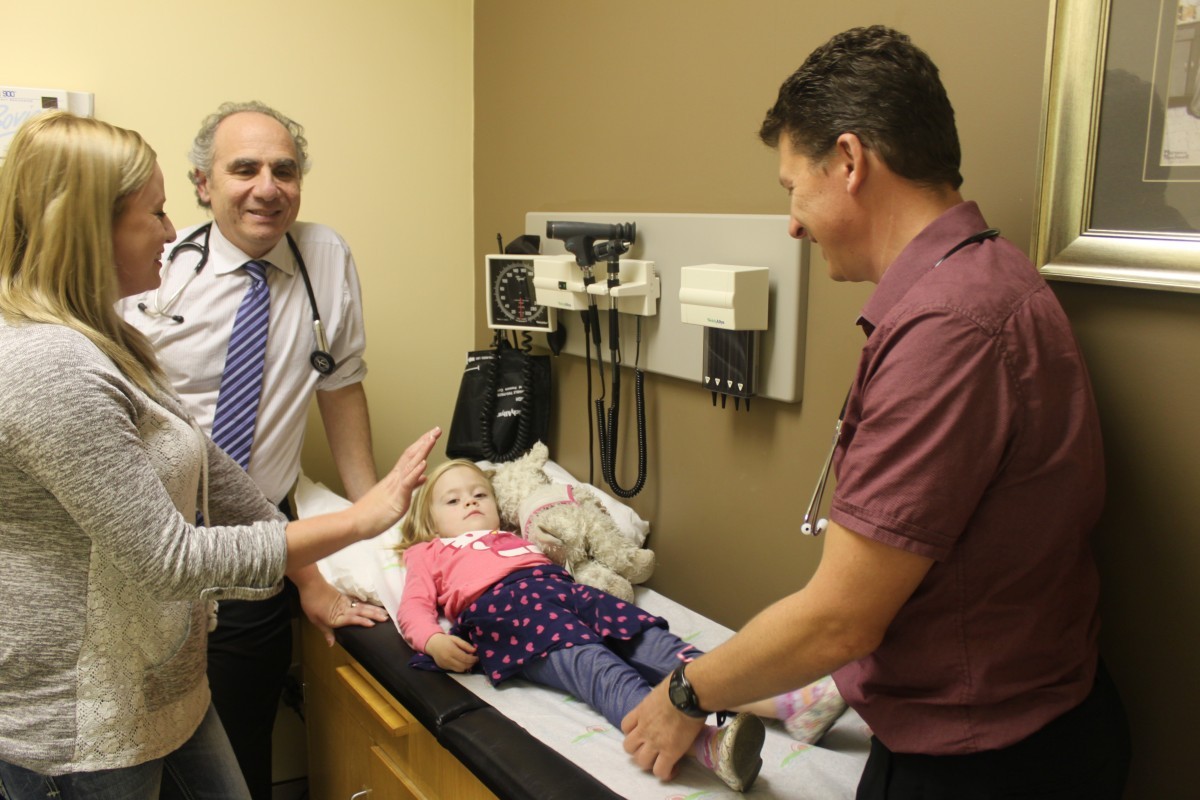 National physician assistant day: Celebrating the new face of patient care
November 26, 2014 —
November 27 marks National Physician Assistant Day in Canada, a day to recognize the importance of this profession to health care delivery in our country.
Scott Naherniak [MPAS/12] is a physician assistant (PA) who loves his career: "I help improve access to the doctor and shorten wait times for people to get medical access," he says proudly.
It might sound like a template answer but it's true. In fact, Manitoba was recently reminded how invaluable highly trained PAs are to health care in our province.
At a provincial announcement held earlier in the year former Health Minister Erin Selby said the province will see 50 new health care professionals to help lighten the workload of family doctors so they can see more patients.
Enveloped within the 50 Selby mentioned are PAs. In addition to newly graduated nurse practitioners, a dozen physician assistants hit the workforce and all secured jobs in Manitoba.
Since first launching in September 2008 the Master of Physician Assistant Studies program – a two-year program offered through the College of Medicine, Faculty of Health Sciences and Faculty of Graduate Studies at the University of Manitoba – has graduated 57 students; 20 per cent are working in rural communities across Canada; and 89 per cent of graduates are currently working in Manitoba. The province has successfully retained 100 per cent of the last two graduating classes.
Soon after Naherniak completed his training at the U of M, he accepted a position with Sheldon Permack [MD/80], who recently received The College of Family Physicians of Canada's 2014 Manitoba Family Physician of the Year award. Permack is an advocate of the program – the first and only master's training program in Canada – and was the first family physician in Winnipeg to integrate the support of a PA in his personal practice.
"The physician-PA model really makes sense. People in specialties understood the power of a PA so they were snatching them up, cardiology and surgery for example," explains the 43-year-old PA. "Dr. Permack really wanted to integrate a physician assistant within the scope of family medicine; the concept was really exciting and he wanted to see what we could do with it."
Physician assistants are trained within the medical model, says Naherniak, adding PA students are trained in a rotation right alongside med students. "We were also lectured by the same Profs in the same lectures. I didn't realize the significance of that until we were collaborating with other professions, like occupational therapists, physical therapists and nurse practitioners."
PAs work as part of an inter-professional health-care team under the supervision and delegation of a physician. One way to describe the physician-PA relationship, according to Naherniak, is "delegated autonomy."
He splits his time between clinic, rounds at Victoria General Hospital, and visits to Actionmarguerite, a long-term care facility, carrying out tasks assigned by Permack. "One of the things he has me doing in the office is prevention and chronic disease management," says Naherniak, pointing to asthma management as one example.
"Every year we go over asthma plans with effected patients, to prevent hospitalization; I have to review their chart to ensure spirometry is up to date, if they're not up to date I run tests and interpret the results. If they need modification on their meds, I can do that."
What does a typical day look like? "There are no typical days in family medicine," he laughs.
Prior to working as a physician assistant the father of three was a practicing chiropractor for 14 years.  Naherniak looked into the program after hearing about it through a friend who graduated with the first incoming class.
"I love what I'm doing. I find family medicine very stimulating, it's always changing and it's challenging in a way that I find very satisfying," he shares. "The reason why I'm so effective is because Dr. Permack is really willing to experiment and see how far we can go with the PA/MD relationship. I wouldn't be able to do these things if he wasn't willing to step out of the comfort zone and try new things."