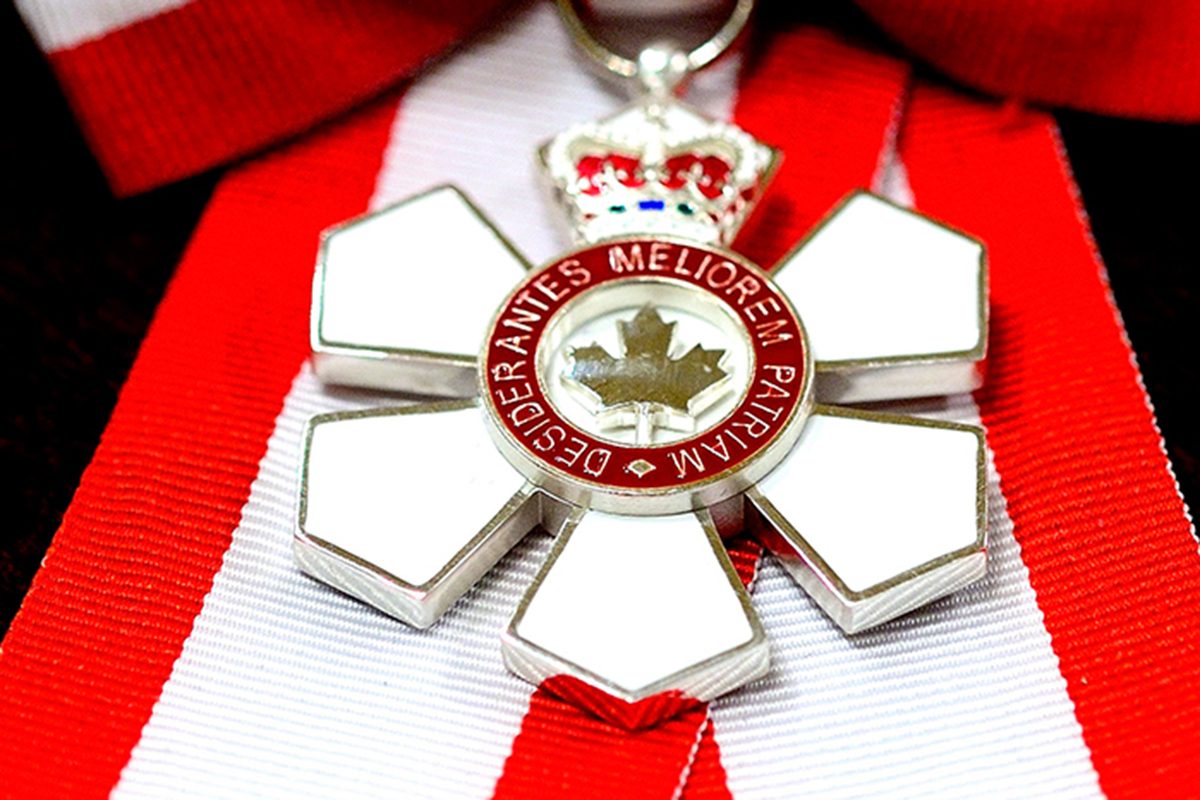 Members of UM community promoted, added to Order of Canada
January 7, 2022 —
On Dec. 29, 2021, Her Excellency the Right Honourable Mary Simon, Governor General of Canada announced 135 appointments to the Order of Canada, which includes new additions and promotions within the Order.
Presented by the Governor-General, the Order honours people whose service shapes our society; whose innovations ignite our imaginations; and whose compassion unites our communities.
They will be presented with their insignia at investiture ceremonies to be held on future dates.
The new list includes 10 individuals from the UM community, including The Honourable Murray Sinclair [LLB/79, LLD/02], who was appointed a Companion to the Order, for his commitment to the representation of Indigenous legal issues, and for his dedication to reconciliation between Indigenous and non-Indigenous Canadians.
New Officers of the Order of Canada include:
Dr. Evelyn L. Forget, professor in Community Health Sciences, Max Rady College of Medicine, Rady Faculty of Health Sciences, and academic director at the Manitoba Research Data Centre. Dr. Forget's work on MINcome as a way of addressing economic issues continues to be cited by researchers. She was also was appointed as a Fellow in the Royal Society of Canada in 2021.
Tomson Highway [DLitt/17], for his sustained and distinguished contributions to theatre and Canadian culture as one of our foremost playwrights and novelists.
Roger Léveillé [BA/66, MA/68, DLitt/13], for his innovative literary achievements, and for supporting generations of Franco-Manitoban artists, thus contributing to the cultural enrichment of Canada.
Ovide William Mercredi [LLB/77, LLD/18], former National Chief, Assembly of First Nations, for his lifelong advocacy of Indigenous rights and non-violence, and for his skillful leadership within and beyond Indigenous communities nationwide.
Jean Riley Senft [LLD/19], for her contributions to the sport of figure skating as one of Canada's leading judges and promoter of fairer judging rules.
New Members of the Order of Canada:
Dr. Gerald Friesen, UM Distinguished Professor Emeritus, who retired in 2011, for his contributions to Canadian historical discourse through his inclusive and comprehensive research on Indigenous and ethnic groups in western regions.
Léo Robert [BA/78, M. en Ed./03], for his contributions to Francophone education in Manitoba, and for his commitment to preserving and promoting the language province-wide.
Harvey Lyon Secter [BComm/67, LLB/92], former Dean of the Faculty of Law and Chancellor of the University of Manitoba, for his leadership in business, law and academia, and for his philanthropic contributions to local initiatives in Manitoba, notably within the Jewish community.
Robert Irwin Silver [BSc/70, LLD/19], co-owner of the Winnipeg Free Press, for his influential leadership as a businessperson, community builder and philanthropist.
About the Order of Canada
Established in 1967 by Her Majesty Queen Elizabeth II, the Order of Canada is the cornerstone of the Canadian Honours System, and recognizes outstanding achievement, dedication to the community and service to the nation.
The Order recognizes people in all sectors of Canadian society. Their contributions are varied, yet they have all enriched the lives of others and made a difference to Canada.