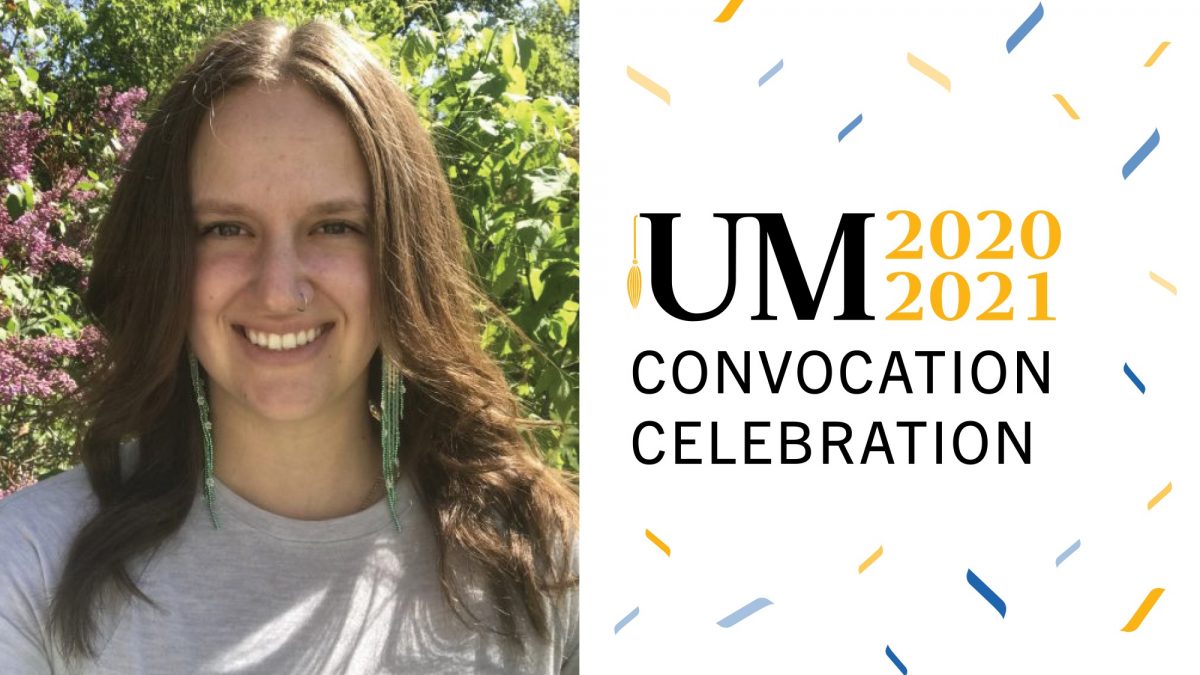 Meet the '20 and '21 grads (again) – Mackenzie Booker
Catching up with our graduates ahead of Convocation Celebration on March 11
March 7, 2023 —
Mackenzie Booker's [BA(Geog)/19, DipAgric/21] direction changed more than once during her time in university. Like many students, she found the amount of choice as well as her own varied interests somewhat overwhelming at times.
"My university path has loops, bridges, trap doors, and fallen trees, but I learned more about myself with every change I made. If I had stuck to the first thing I chose, I know I would not be happy and I would have missed out on learning everything that I have," she says.
Booker graduated from the School of Agriculture in 2021 with a diploma in agriculture. Now, post-graduation, she says she's happy with how everything turned out because she's found a career in agriculture that suits her skills and interests.
"The program allowed me to network with a lot of different groups and exposed me to various careers. I learned about ag tech, marketing, sales and agronomy so it gave me the experience and knowledge to decide on a career I like and am interested in."
Before settling on ag, Booker followed her interests in geography and environmental studies, architecture and design, as well as psychiatric nursing. While working her summer job with the department of soil science, she realized that concepts of agriculture resonated with her values and allowed her to make deeper connections to her family and their family history.
"I'm curious and I want to try things before I rule them out, so I'm going to continue to keep all my doors open in ag," she says. "I'm now working on my Certified Crop Advisor certification, which is more on the agronomy side of ag so I can add that knowledge to my buying and sales background as well."
Booker admits that jumping around and trying different career options and not finding something you like can be discouraging, but for her there was always an element of optimism and hope that the next thing she tried could be the one to stick. And now she's excited to take the time to celebrate her jump into ag at UM's 2020 and 2021 Convocation Celebration.
"I'm excited to celebrate with people I've built connections with and for my family to see me walk the stage and really take in that moment."