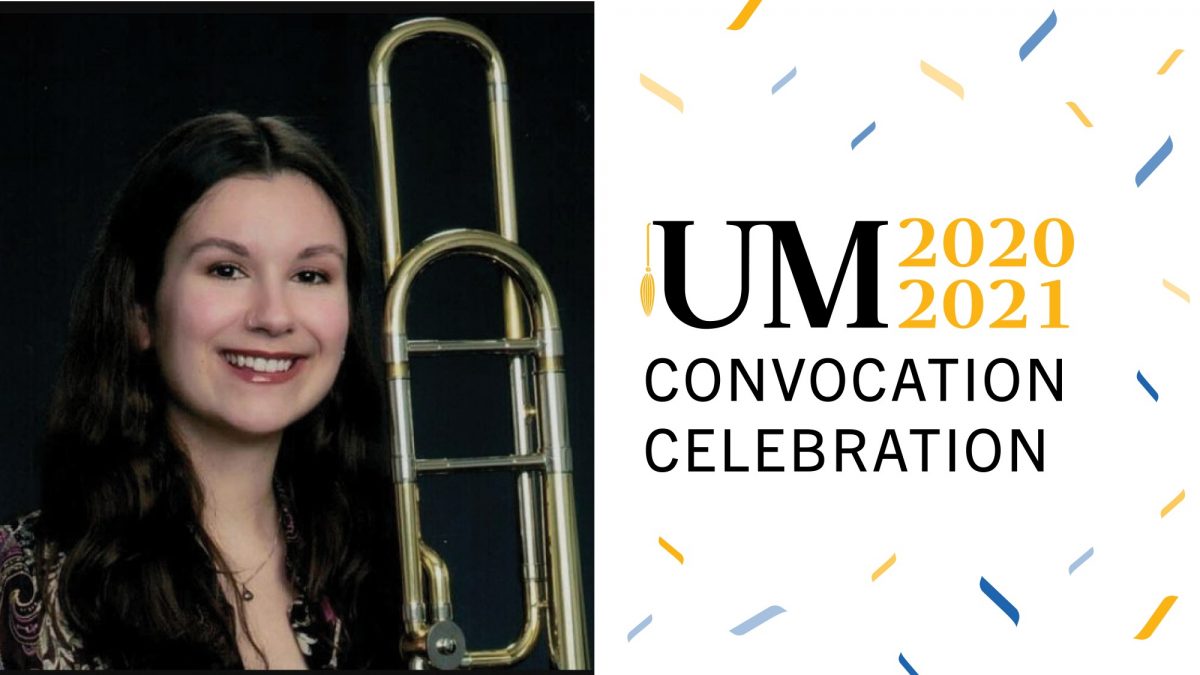 Meet the '20 and '21 grads (again) – Dana Malenko
Catching up with our graduates ahead of Convocation Celebration on March 11
March 7, 2023 —
Dana Malenko [BMus(MusEd)/20, BEd/22] graduated from the Desautels Faculty of Music in spring of 2020, and by the fall she was already enrolled in the Faculty of Education to pursue her goal of becoming a high school band instructor. She's still pursuing that role, but in the meantime, she's giving a lot of private music lessons and substitute teaching.
"What I love about teaching is that you get to work with so many different people throughout the day," she says. "And being a substitute right now, I get to work with band students, which I love, but I also get to work with students in math or English."
Malenko is a self-proclaimed people-person. She enjoys talking to her students about their various passion areas and takes every opportunity to learn from other staff members and mentors. She plans to take all these experiences to become the kind of teacher she wants to be: one who instills musical passion and knows the importance of music in a child's life.
"I started taking piano lessons when I was five, and I took lessons all through school. Growing up in music, I got exposed to various instruments and brass, especially trombone, really spoke to me. Music shaped my life and the person I am, and I want to inspire other kids to pursue music too," she says.
Malenko followed her musical passion to UM where she not only developed her skill as a musician but also fully discovered a new passion area of becoming a teacher. What she loves most is that she still gets to learn while she's teaching.
"I think what's cool about getting a degree is that you learn a variety of skills, and you can use those skills to become specialized in what you studied, or you can branch off and try something new."
The music community is tightknit in Manitoba, and Malenko likes that she can easily stay connected to her professors and classmates and be part of UM even though she's not a student anymore. It's this connection and opportunity to celebrate that prompted her to attend UM's 2020 and 2021 Convocation Celebration.
"We didn't get to have anything in-person in 2020, so I'm looking forward for the chance to see the other people I would have graduated with and celebrate the success of my classmates. It really is going to be a once in a lifetime experience."