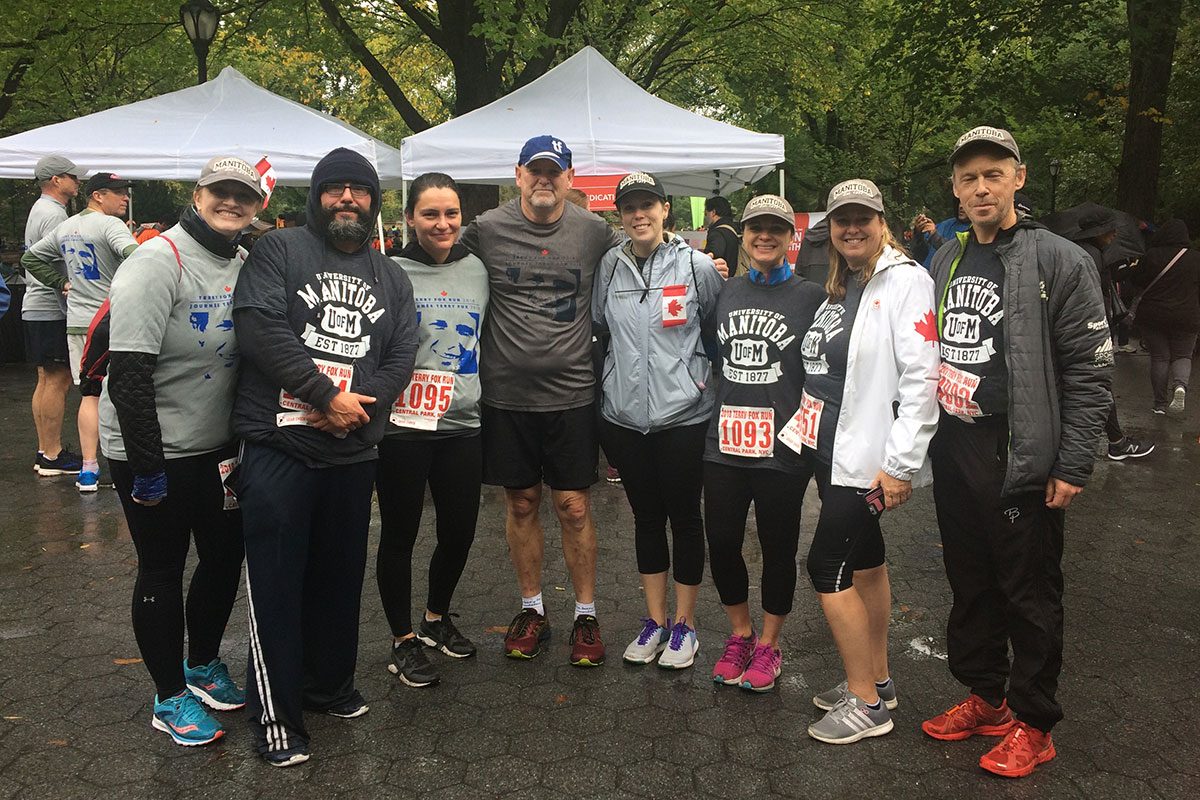 Manitoban generosity reaches the heart of NYC
October 25, 2018 —
For the first time ever, the Terry Fox Run for Cancer Research in New York included a team from the University of Manitoba. Fifteen alumni and friends braved the rain and cool temperatures for the 5k family fun run in Manhattan's Central Park on Oct. 13.
This "reunion with heart" gave participants an opportunity to network and reminisce about their student days while raising $2,560 for cancer research at the Memorial Sloan Kettering Cancer Center in the name of a true Manitoba-born Canadian hero.
"Manitobans are known for their generosity and community," says Tracy Bowman, Director, Outreach and Engagement, at the University of Manitoba. "The Terry Fox Run was the perfect fit to bring together our extended alumni family in New York and the surrounding area. Great fun was had by all, and we can't wait to run again next year."
Also participating in the Terry Fox run was Team Mark, which ran in honour of Mark Adkins [BA/99, LLB/99], who was the managing partner of McCarthy Tetrault LLP in New York before he passed away from pancreatic cancer this past May. Wendy Sigurdson [BA/98], Mark's wife and the team's organizer, was joined by many fellow Winnipeggers who helped Team Mark raise nearly $33,000.
Alumni interested in participating in next fall's Terry Fox Run for Cancer Research in New York are encouraged to contact Tracy Bowman at tracy [dot] bowman [at] umanitoba [dot] ca