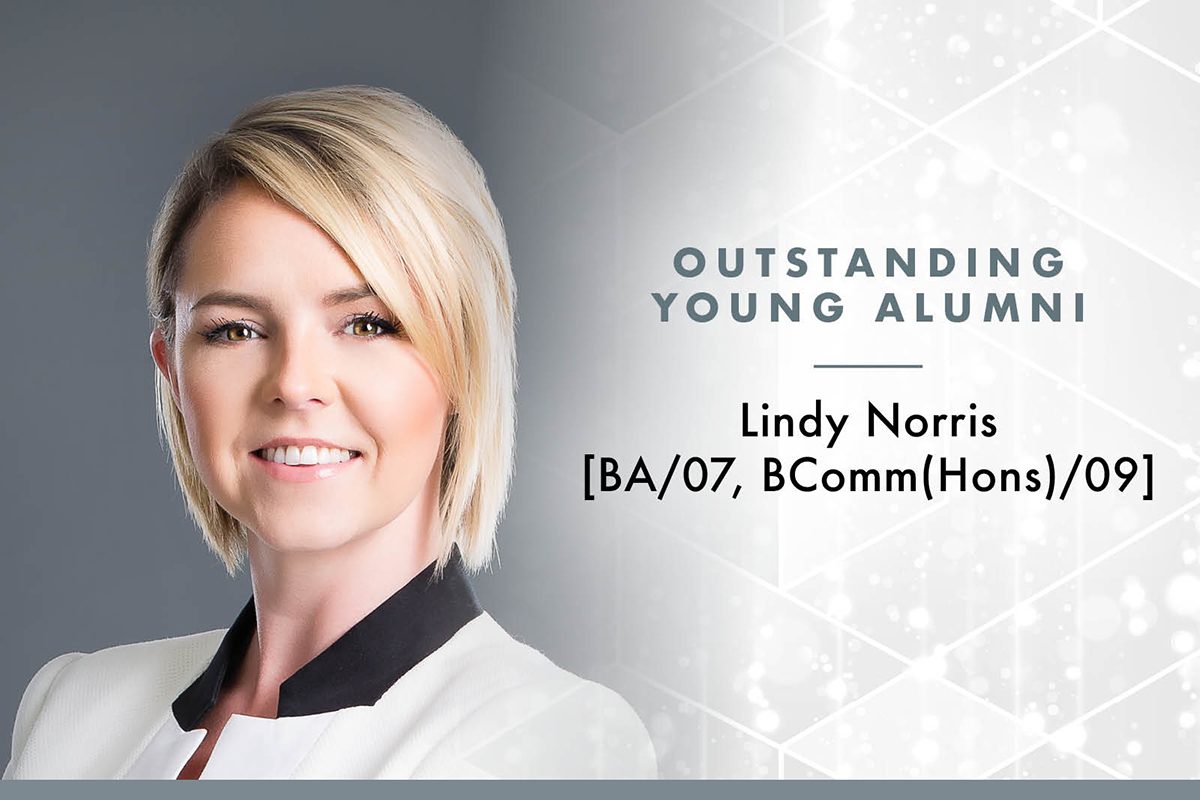 Lindy Norris: 2019 Distinguished Alumni Award Recipient for Outstanding Young Alumni
February 11, 2019 —
The recipients of the 2019 University of Manitoba Distinguished Alumni Awards are graduates who are outstanding in their professional and personal lives. These honourees encompass a wide range of achievement, innovation and community service and inspire fellow alumni, current students and the community.
Lindy Norris [BA/07, BComm (Hons)/09] wears many hats: tireless volunteer, community leader and business professional. At the young age of 27, Lindy founded Athena Leadership; a non-profit organization dedicated to providing leadership development, mentorship, and networking to women professionals in Manitoba. To help young women secure adequate financial support, Athena established the Leader of Tomorrow Scholarship Fund that is awarded annually to young Manitoba women who are standout community leaders exhibiting Athena's values of empowerment, integrity, and philanthropy.
The University of Manitoba will recognize the 2019 Distinguished Alumni Award recipients for their outstanding achievements and contributions at the Celebration of Excellence gala on Wednesday, May 8, 2019.
Tickets are $85 and can be purchased online or by calling Alumni Relations at 204-474-9946, or toll free in Canada, 1-800-668-4908.