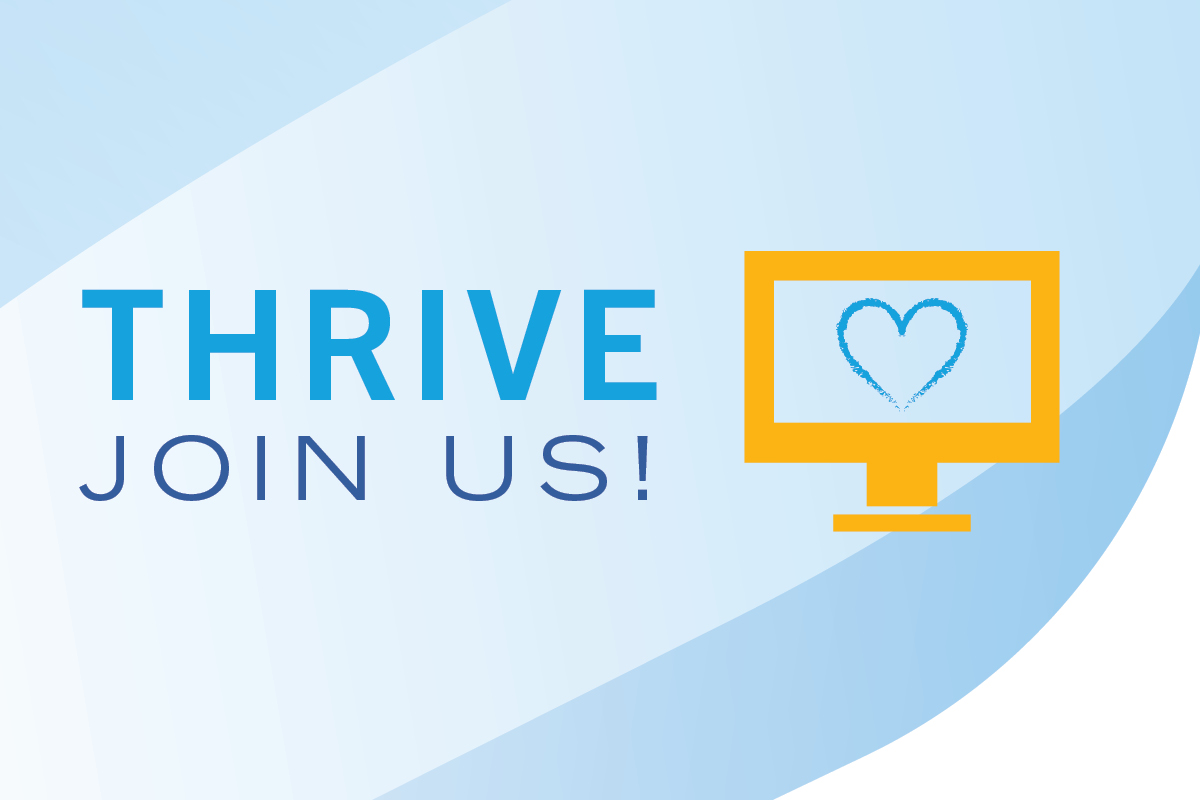 Learn, grow and THRIVE!
Mark your calendars for UM's learning and wellness event, May 16 to 19
April 26, 2022 —
How can we thrive in our personal and work lives, and as leaders in our UM community?
UM's THRIVE series helps employees find balance, connection and new skills to flourish while living, working and leading.
The conference-style, learning and wellness event focuses on helping UM faculty and staff thrive individually, professionally and organizationally.
With over 35 sessions to choose from, THRIVE 2022 will take place from May 16 to 19. The week kicks off with a special keynote address at noon on May 16 by Tina Chen, UM's inaugural Executive Lead (Equity, Diversity and Inclusion). Please note that this will be a virtual event, and all faculty and staff are encouraged to attend. Watch for more details in the weeks leading up to the event!
Most of the THRIVE sessions will be held online, with select sessions taking place in-person. Session will be offered concurrently starting at 10:00 a.m. and ending at 3:00 p.m.
What does it mean for you and your colleagues?
"We want this year's learning and wellness event to help set people up to thrive as we transition back to on-campus work," says Darlene Smith, Associate Vice-President (Human Resources).
The event has been designed to help teams and colleagues connect across campus through networking, learning and skill building.
THRIVE sessions are organized into three streams: Living, Working and Leading. You are welcome to join sessions from each of the streams, based on your interests and learning goals.
What are employees saying about THRIVE?
We received a lot of great feedback from employees who attended sessions during last year's THRIVE week. Here's what some had to say.
"It was inspiring. I learned new information and ways of doing things and it was great to connect with people in a different way."
"It was very informative and a hoot to attend."
"It is a great opportunity to invest in ourselves [and] feel supported to do so by our employer."
New connections, new energy
"THRIVE is designed to give employees an opportunity to connect with each other, and to reinvigorate their work with new ideas, new skills and other resources," says Smith.
"We hope you come away energized, and with a refreshed sense of purpose, belonging and community. See you there!"
Find the complete list of THRIVE sessions on UM Intranet.
Please note, registration is required for some sessions.
If you require an accessibility accommodation to participate in THRIVE, please contact UM [dot] Accommodation [at] umanitoba [dot] ca or 204-474-7195.