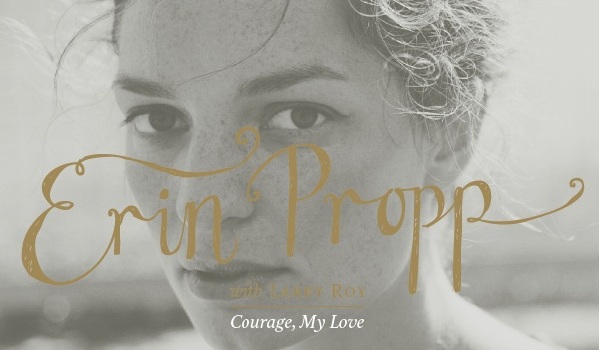 Juno props for Courage, My Love
February 5, 2014 —
The debut album Courage, My Love by Desautels Faculty of Music alumna Erin Propp, a collaboration with prof Larry Roy (also an alum), has been nominated for a 2014 Juno Award in the category of Vocal Jazz Album of the Year. (See their rendition of U2's "I Still Haven't Found What I'm Looking For" below.)
Faculty of Law/Robson Hall Alumna Desiree Dorion, who has been nominated for a Juno Award for her country album titled Small Town Stories.
Propp's debut album  is described like this on her website:
"Courage, My Love runs from spare acoustic (Skylark, The Frost, Courage) to a warm electric (He Cries, Fitting In) and maintains a fluidity in its personal tone throughout.  The originals by Erin & Larry are thoughtful, seamlessly arranged, and inventive while being accessible. This album appeals to the initiated jazz listener with Erin & Larry's propensity for beautiful execution of improvised solos, while inviting in a new audience with highly personable lyrics and melodies.
Further to the originals, Erin penned lyrics for two of the jazz covers, Bobby Hutchinson's "Little B's Poem" and Horace Silver's "Lonely Woman", giving all new meaning and tone to the previously instrumental-only tunes. Erin & Larry's interpretation of U2's "I Still Haven't Found What I'm Looking For" is another stand-out track, dynamic and brooding, and is an audience favourite in live performances.
Erin and Larry are joined by bassists Luke Sellick (alumnus) and Julian Bradford, pianist and music faculty member Will Bonness, drummer and alumnus Curtis Nowosad, and saxophonist and former faculty member Jimmy Greene, with additional horns, strings, and percussion. Roy himself tackles not only his guitar, but dobro and banjo on several tracks (The Frost, Deloris)."