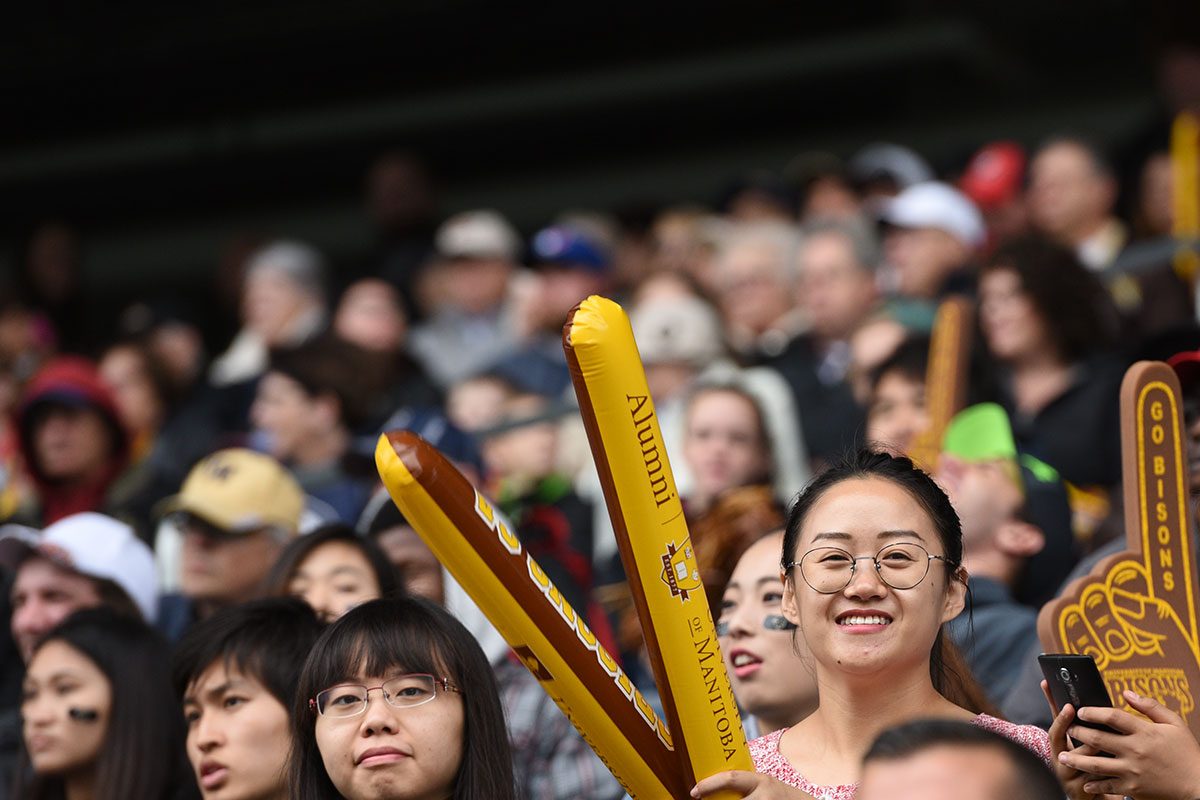 Join us for Homecoming 2018
September 24, 2018 —
Homecoming is a time-honoured tradition where University of Manitoba alumni, faculty, students and community members celebrate how their U of M experience shaped their lives.
This year, Homecoming runs from Sept. 24-30, 2018.
The week-long celebration features more than 25 faculty, college and reunion events, providing opportunities for U of M alumni to return to campus, reconnect with friends, reminisce about their time at the U of M and discover the transformative change underway at their alma mater.
This year, we are thrilled to introduce The Bison Ball, a new event for alumni & friends 35 and under on Friday, Sept. 28.
Also, don't miss your chance to cheer on the Bisons at the Homecoming football game on Saturday, Sept. 29.
The Brown & Gold Brunch celebrating outstanding graduates Marilyn & Monty Hall is on Sunday, Sept. 30. It's the perfect opportunity to reminisce and reconnect as we pay tribute to Monty Hall, one of our most beloved alumni.
As part of Indigenous Homecoming, come celebrate the 10th anniversary of Migizii Agamik – Bald Eagle Lodge on Wednesday, Sept. 26. The event will feature speakers, tours, entertainment, a Métis chivaree (celebration) with food and more! Everyone is welcome.
We're also thrilled to host the Public Grand Opening of the Marilyn & Monty Hall Retrospective Exhibit on Sunday, Sept. 30, 2018. It's open to all with free admission and popcorn! Click here for complete details on this exciting event.
You can register for all events online.